5 Tips for Buying a Barstool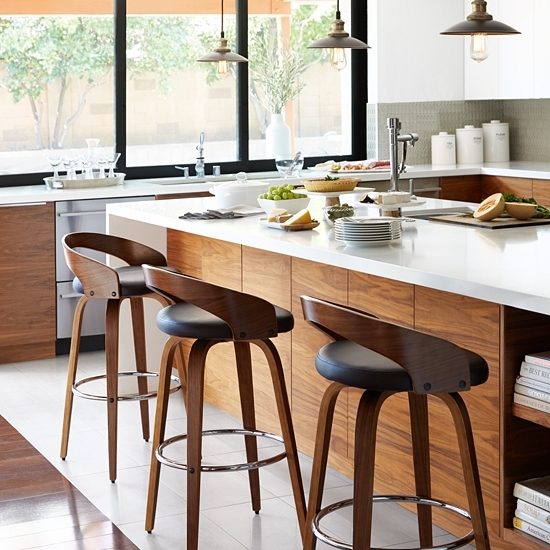 Need some help selecting the right barstools for your kitchen? There are a few practical and aesthetic factors to consider to make sure the barstool you select will work for your space.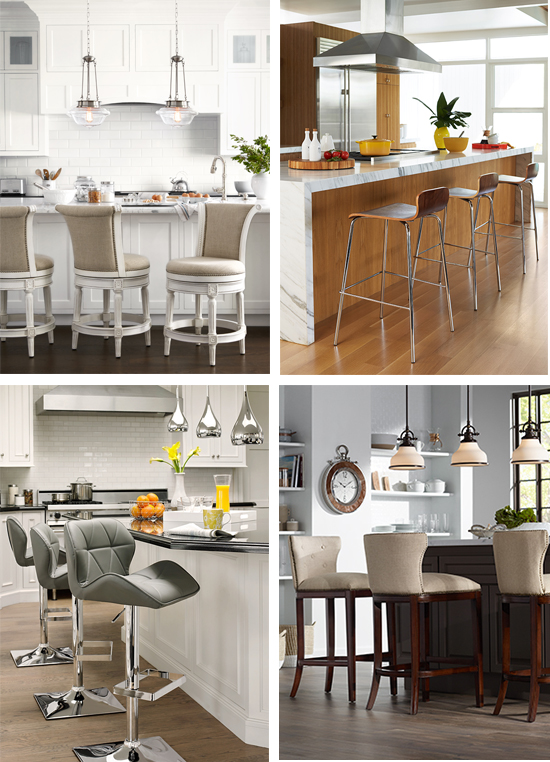 STEP 1. Back or No Back
Make sure to take whether or not you want a barstool with or without a back into consideration when shopping. Backless barstools will give you a cleaner and sleeker look and will take up less visual space, which is a key consideration in a small space, but may not be the right fit if you spend a lot of time sitting in the stools.
If you plan to spend a lot of time sitting at the counter, a bar stool with a back is the right way to go in terms of comfort. Also, if there are young kids in the household, having a barstool with a back may be a better option for added support and safety.
STEP 2. Matching Wood Finish
If you are looking at wooden barstools, consider the other wood finishes in the kitchen (i.e. the cabinets and hardwood flooring). Match the same finish for a uniform look or select a darker or lighter wood for more of a contrast.
STEP 3. Height
There is a height difference between bar and counter stools. Counter stools fit under 36″ high counters and barstools fit under 42″ high countertops.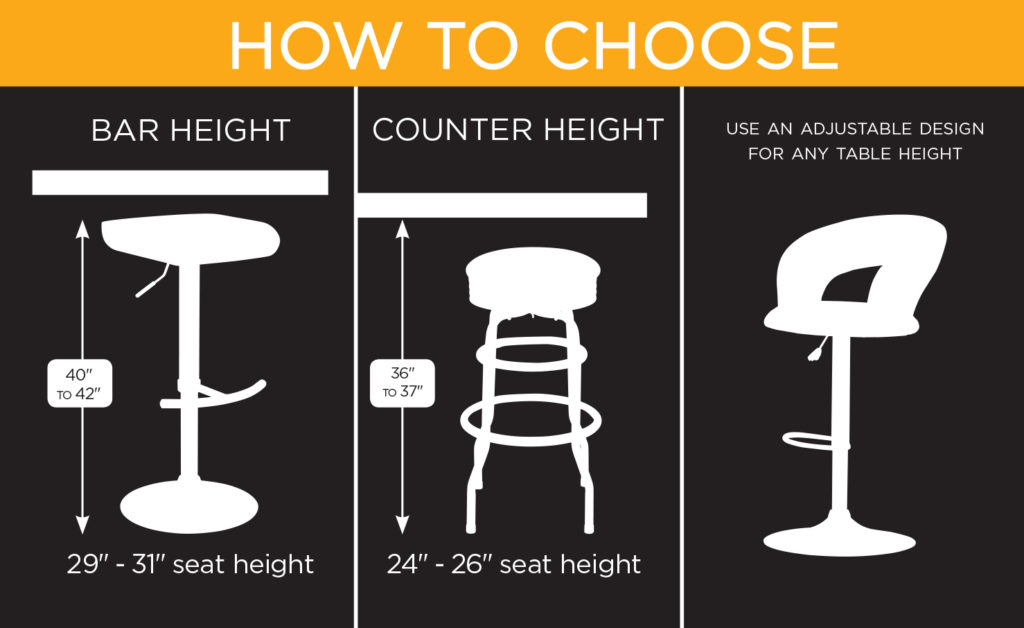 Before you go shopping, measure the height from the floor to the underside of the counter to make sure you choose a barstool or counter stool that is the right height.
Don't forget to take into account the height of the arms on a barstool to make sure you can tuck them under the counter without the arms getting in the way.
STEP 4. Seat Cushion
Depending on how much time you spend sitting on the barstools, you may want to consider a barstool with a cushion or a padded seat for added comfort.
STEP 5. How Many will you Need
The general rule of thumb is to allow for 26 to 30 inches between the centers of each barstool, or one stool per 2- 2 1/2 feet. This makes sure everyone sitting at the counter has enough arm room and everyone is comfortable. Allow 15 inches from the end of the counter to make sure the stools don't look too crowded.
Image: Lamps Plus
More Barstool Ideas and Advice
A Guide to Bar and Counter Stools
Bar Stools Fit for Luxe Living