Lamps Plus Wins 2019 CommerceNexty Award for Best Use of a New Channel
Lighting Retailer Recognized for Brand Ambassador Program at Retail Conference in New York City
NEW YORK – August 6, 2019 – Lamps Plus, the nation's largest specialty lighting retailer and a leading lighting and home furnishings manufacturer, was recognized with a 2019 CommerceNexty Award for Best Use of a New Channel at CommerceNext, the annual summit focusing on customer acquisition in New York City. Lamps Plus won for the content and social influence campaign used to launch its brand ambassador program.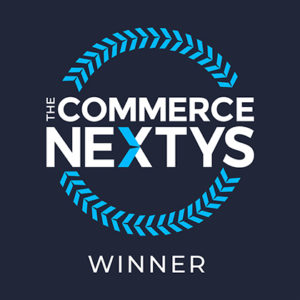 The Lamps Plus Brand Ambassador program features designers and design influencers chosen for their expertise and ability to showcase interior design trends and styles on behalf of the brand. The award recognized how Lamps Plus successfully positioned the ambassadors with media as leading experts in their fields, and delivered results across all marketing channels.
The ambassadors were featured in YouTube videos, created a curated assortment of product recommendations that reflected their individual design styles, and participated in social media and print initiatives.
The 2019 CommerceNexty winners were presented with awards at the conclusion of the CommerceNext conference on August 1 in New York City. The 2019 awards had seven categories of winners. Other companies receiving awards at the second annual event included Bonobos, HelloFresh, Poshmark, Sephora and Warby Parker.
The annual awards program was developed to identify and reward the year's best marketing performances among retail and e-commerce professionals.
For more information, visit CommerceNext.com.
Media Contact: PR@LampsPlus.com