Lamps Plus Announces 2016 Lighting and Decor Trend Forecast
LOS ANGELES — February 9, 2016
Nation's Largest Lighting Retailer Projects Year's Must-Know Home Design Trends
This year marks 40 years in business for Lamps Plus, the nation's largest lighting retailer. For its anniversary year, the company offers a 2016 lighting and decor trend forecast revealing the latest crazes like customization, LED, matte black and mixed finishes, plus a new twist on the industrial look that consumers and decorators can expect to see in showrooms across the country in 2016.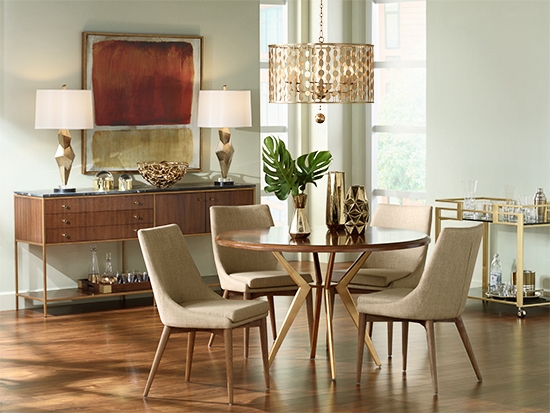 The Lamps Plus design team identified the following trends for 2016 and spoke with a handful of design industry veterans about them at the recent Kitchen and Bath Industry Show (KBIS) in Las Vegas.
Making Purchases Personal
With ever-evolving advancements in custom manufacturing, there is an upswing in the kinds of products that can be designed by customers. Lamps Plus Interior Design and Trends Producer noticed this interest in personalization at the recent KBIS. "Customers are demanding unique products that allow them to put a personal stamp on their homes," said Murphy. "And the industry is beginning to respond."
Robbie Maynard, an interior designer from the San Diego neighborhood of Solana Beach, California, also noted the trend. "While touring KBIS with the Modenus Blog Tour I noticed a trend toward customization. As a luxury interior designer, my clients are very interested in custom products."
In keeping with this trend, Lamps Plus offers a selection of custom designs produced on demand in their California workshops: the art shade lighting program allows shoppers to customize a variety of lamp shades, pillows and wall art; the Color+Plus program allows consumers to create custom color lighting from over 150+ colors and has been featured in publications like Good Housekeeping and HGTV Magazine.
The Big (Mixed) Finish and Matte Black
Designers and decorators are always looking for ways to create arresting contrasts and intriguing complements when outfitting a space, and 2016 looks to be a year of continued experimentation. "Matte, polished, and brushed finishes add texture and visual excitement and can be seen integrated into one dynamic design," observed Laura Muller, a Los Angeles interior designer. Muller also highlighted the heightened use of matte black: "Very popular and trending aggressively is the stunning matte finish. In high contrasting tones like black, graphite, and ultra-white, this trend is just getting started."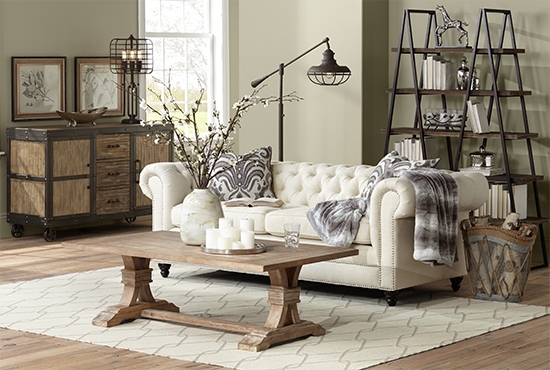 Industrial Gets an Upgrade
Followers of design trends will not be surprised to see the word "industrial" blip on the interior decorating radar. However, the warehouse-inspired movement-***-mainstream design staple is seeing a bit of refinement. Laura Muller describes the push as "going glam." According to Muller, "With stunning details, cool shapes, and elegant lines, rugged and raw industrial style has become intricate and the finishes are diverse, with integrated details such as teak, colorful rubber, and brass with beautiful patinas … Totally chic!"
LED Takes the Lead
While LED lighting has always been considered "high-tech," and certainly energy-efficient, it is safe to say that the LED trend is no longer in the future¬—it has fully arrived. Their small size allows for integration in a variety of forms, shapes, and surfaces. Robbie Maynard, in a reaction to the 2016 trends on display at KBIS, observed, "… The new products are stylish, sleek and beautiful in conjunction with being extremely functional." Modern design elements like the Ozone Ceiling Fan by Possini Euro Design from Lamps Plus exhibit this contemporary blend of efficiency without aesthetic compromise.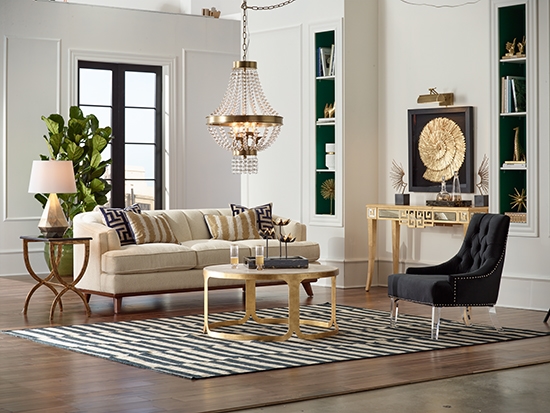 Brass and Gold Stay Strong
Metallic finishes like brass and gold stepped into the spotlight last year, but the trend has only continued to move further in their direction. Dubbed "vintage brass" by some manufacturers, a new design contribution that gives decor a warm and soft appearance has taken center stage, and warm gold finishes have come to outshine silvers. Baton Rouge based interior designer Arianne Bellizaire reflected, "As I toured the booths at KBIS this year, I noticed that there were more brass finish offerings in several different tones and sheens." Lamps Plus, in anticipation of this popular trend, offers a plethora of new brass lighting and furnishings.
For those interested in exploring the trends but unsure where to begin, Lamps Plus offers in-home lighting and decorating consultations through American Lighting Association-certified designers and installation services by expert, licensed electricians. For more 2016 style trends and the latest in lighting and furniture design, consumers can visit LampsPlus.com.
Media Contact: PR@LampsPlus.com