Lamps Plus Awarded "Best Specialty Lighting Retailer – United States" in BUILD Magazine's 2020 Home & Garden Awards
Nation's largest specialty lighting retailer delighted to be receive title.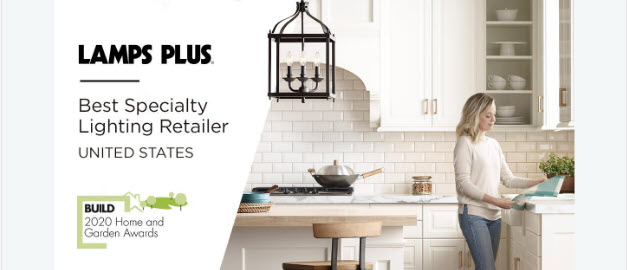 LOS ANGELES – July 15th, 2020 – Lamps Plus was named the Best Specialty Lighting Retailer in the United States by BUILD Magazine in their 2020 Home & Garden Awards. Founded in 1976, Lamps Plus has grown to become the nation's largest lighting retailer and has expanded its business through the advent of online shopping. In granting the award, BUILD Magazine certifies Lamps Plus' dedication to providing its customers with high quality lighting and home decor products.
Media Contact: PR@LampsPlus.com