Lamps Plus Elevates Clark Linstone to President
The nation's largest specialty lighting retailer promotes executive who has spent over 30 years with the company.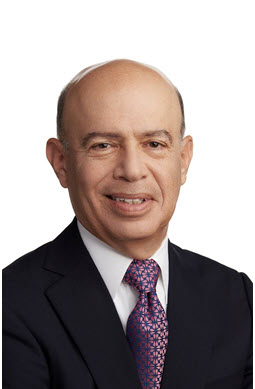 LOS ANGELES – April 14, 2021 – Lamps Plus today announced that Clark Linstone has been named President of the company. Linstone has been with the company for over 30 years and most recently served as Chief Operating Officer. This promotion is effective immediately.
In his new role, Linstone will continue his leadership role in the company, including oversight of all business operations, stores, and distribution center operations. He will continue to report to Founder and CEO Dennis Swanson.
In addition to serving as President, Linstone maintains responsibilities of Chief Operating Officer. He also continues his oversight of Lamps Plus Hospitality, the hotels and resorts trade business, and serves as President of Pacific Coast Lighting, a wholesale portable lighting company.
During his Lamps Plus tenure, Linstone has guided the rapid growth of the company's operational and financial sectors; including information technology, planning, distribution, and corporate governance.
"Clark is one of the most successful and highly regarded leaders in the lighting industry. Lamps Plus will continue to benefit with his leadership, now in the role of president," Swanson said. "The list of what Clark has accomplished during his career and what he manages on a daily basis is long and varied. His contributions to the company have helped make Lamps Plus the retail and manufacturing success story that it is today. The growth and prosperity of the company during the last three decades, its ability to adapt quickly to change and to position itself for the future are paramount and reflective of Clark's contributions."
Linstone most recently was elevated to his current COO role in June, 2020.
Swanson said the current promotion was made as a result of the current size and scale of the company and in response to the organizational needs of managing Lamps Plus' anticipated growth.
Retail Information Systems News named Linstone one of the 10 Influential Executives Spearheading Innovation in 2006, and he received the Retail Financial Executive of the Year Award in 1999 from the Retail Financial Executives of Southern California.
Linstone is a respected leader in the lighting industry and has served on its trade association governing board and committees. He will be inducted into the American Lighting Association Hall of Fame in September 2021. Also, Linstone served as Chairman of the American Lighting Association Board of Governors in 2014 and served on its Board of Governors from 2009 to 2015. He received the American Lighting Association Pillar of the Industry Award in 2000 and 2008 along with Residential Lighting's 2013 Industry Leadership Award.
Prior to Lamps Plus, Linstone was a Vice President at Union Bank.
He holds a bachelor's degree in economics from Claremont McKenna College and an MBA from the University of Southern California.
About Lamps Plus
Established in 1976 and headquartered in Los Angeles, Lamps Plus is the nation's largest specialty lighting retailer, operating a thriving e-commerce business, along with 36 stores in the western United States. Lamps Plus carries a full range of lighting and home furnishings, including exclusive patented designs and artisan-made customizable shades and lamps. The company's American Lighting Association-trained staff provides expert advice.
The Lamps Plus family of websites includes:
Media Contact: Eric Wein, EWein@LampsPlus.com