Lamps Plus Introduces New Patterns for Exclusive Art Shade Lighting Collection 2018
The new patterns  join an exclusive collection of on-trend shade designs
available on a range of lamps and fixtures
LOS ANGELES – March 20, 2018
Lighting and home furnishing retailer Lamps Plus announced new 2018 patterns for its exclusive art shade collection. The art shade program features more than three hundred designer patterns which can be used on a variety of lamps and fixtures. Each pattern is produced using a patented giclee printing process on archival canvas, and then hand-made to order.
Noted Lamps Plus CEO Dennis Swanson, "We base the patterns on popular design looks and styles, and we add new ones regularly throughout the year to capture breaking trends." Here are the new art shade patterns for 2018.
Spring 2018
Rich Bohemian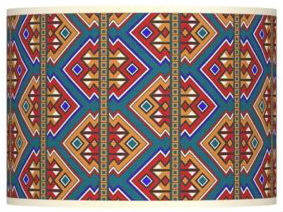 Inspired by the antique rugs produced by Persian nomads, our interpretation features a contemporary vertical pattern over traditional geometric designs.
In traditional rugs, colors often convey meanings: red stands for wealth and joy, orange for devotion and humility, and blue for truth and afterlife. Colors can be customized using our Design Your Own feature.
Southwest Bohemian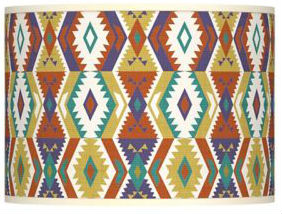 Taking design cues from the traditional parfleche – a rawhide container once used across the American plains and plateaus – this pattern is marked by colorful geometric patterns. Traditionally, these vessels were used to store food and other possessions.
Our design offers the same breathtaking ornamentation with a bright new purpose. Colors can be customized using the exclusive Lamps Plus Design Your Own feature.
Asscher Tiffany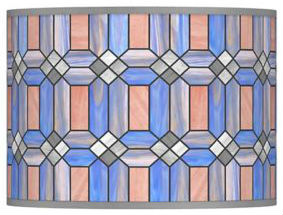 Featuring a pattern reminiscent of geometric diamond cut art glass, the Asscher Tiffany shade is built around a palette inspired by the dual 2016 colors of the year.
Blue Tiffany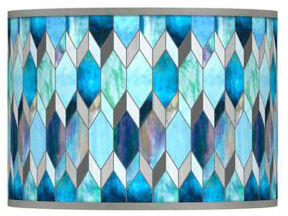 A contemporary take on classic Tiffany style lighting, this zig-zag pattern blends rich blues and greens. When the light is on, this giclee print glows from within to mimic the effect of stained glass.
Summer 2018
Europa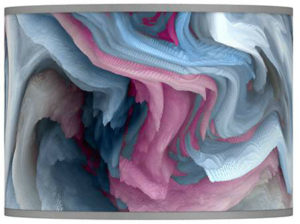 A contemporary design features a swirling world of pinks, greys, and blues, Europa evokes a modern look inspired by the natural patterns seen in marble stone and the atmosphere of distant planets.
Ultrablue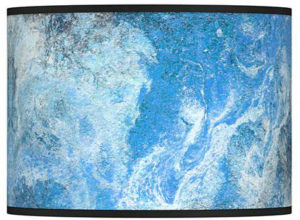 It's hard not to see the beautiful ocean in the Ultrablue pattern by the Lamps Shade art shade program. In blue and white ocean color tones with black trim, this designer art shade brings style and perspective into your space.
Barnyard Blue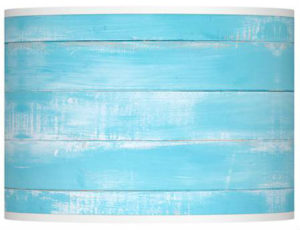 Inspired by the popular rustic and farmhouse decorating styles, Barnyard Blue is a light blue lamp shade that mimics the age-worn beauty of painted wood.
About Lamps Plus Art Shades
Art shade lighting is handcrafted using a patented giclée printing process in which the shades are printed and made-to-order in California using archival quality fine art inks. They are then hand-finished and affixed to a lamp or fixture of the customer's choice. With Lamps Plus' Design Your Own feature, customers can also personalize their lampshades by specifying their own custom combinations of colors and fixtures. For more about the company, visit the Lamps Plus About Us page online.
Media Contact: PR@LampsPlus.com