Lamps Plus Partners With Sezzle To Offer Buy Now, Pay Later Payment Option
Flexible payment option available to online customers at LampsPlus.com
LOS ANGELES – May 28th, 2021 – Lamps Plus, the nation's largest lighting retailer, announced today that is has partnered with Sezzle, a leading buy now/pay later company. As part of an initial roll out, Lamps Plus is now offering Sezzle as a flexible payment option to its online LampsPlus.com customers. Through the Sezzle option, payment for customers are spread out over four interest-free installments over six weeks with no impact to customer credit scores.
Millennial and Gen Z shoppers represent a demographic that Lamps Plus is eager to grow, so the company chose Sezzle to be a bridge to millions of these potential customers who might prefer interest-free options over fee-bearing credit cards. Lamps Plus also sees Sezzle's payment options appealing new homeowners who need a financial break while being saddled with large renovations or moving expenses.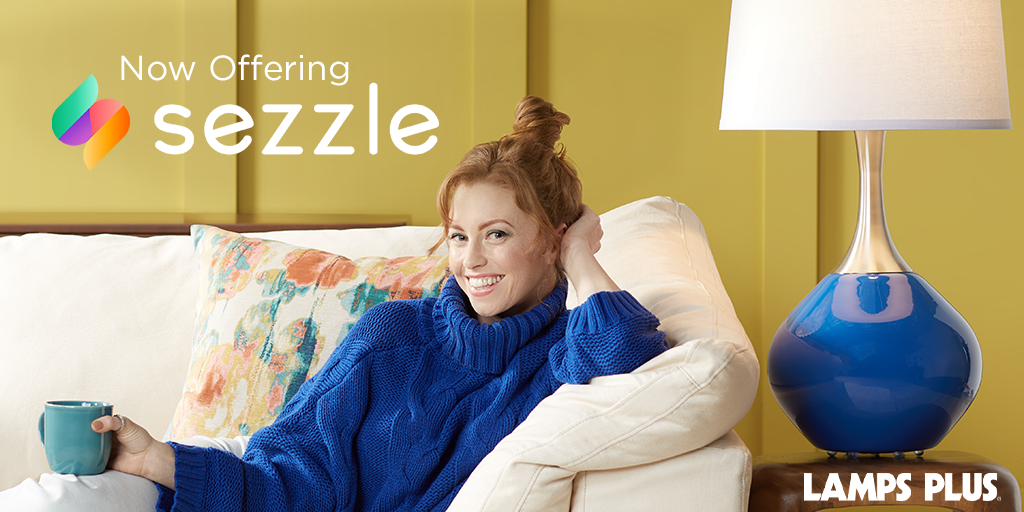 "Lamps Plus chose Sezzle as a buy now, pay later financing option to offer customers flexibility through a myriad of payment options," Lamps Plus President Clark Linstone said. "Sezzle's payment flexibility makes Lamps Plus a more enticing shopping option for savvy, home-image conscious Millennials and Gen Z customers."
"Lamps Plus offers a substantial value to Sezzle," said Sezzle President Paul Paradis. "Our customers will be excited to use Sezzle at Lamps Plus. Additionally, Sezzle attracts engaged shoppers, resulting in increased sales, larger basket sizes and higher conversion for Lamps Plus."
The payment option is available now at LampsPlus.com as a payment option in the shopping cart. The program will be built upon in the coming months will additional services, and Sezzle will feature Lamps Plus among retail partners in both its app and online shopping directory.
Learn more at LampsPlus.com.
Media Contact:
Eric Wein
Lamps Plus