Lamps Plus Partners With Habitat for Humanity of Greater Los Angeles to Provide Lighting Fixtures for Housing Project
Lamps Plus is proud to assist Habitat for Humanity in their ongoing efforts to address housing inequality in the Greater Los Angeles area
LOS ANGELES – May 27, 2021 – Lamps Plus, the nation's largest specialty lighting retailer, announced today that its partnership with Habitat for Humanity of Greater Los Angeles (Habitat LA) has resulted in its new lighting fixtures were included in two new homes built for low-income families. The fixtures were donated to Habitat LA in 2020.
Lamps Plus fixtures can be found in a variety of the homes' living areas, including shared family rooms, exteriors and bathrooms.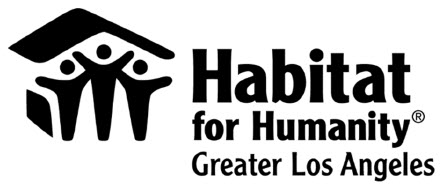 Founded in 1976, Habitat for Humanity has since become the world's largest not-for-profit builder in the world, having helped more than 29 million people construct, rehabilitate, or preserve their homes. By utilizing a large team of dedicated volunteers, including owners of Habitat for Humanity affordable homes, they are able to keep costs down and pursue their mission of providing affordable, low-income housing. Since 1990, the Greater Los Angeles affiliate of Habitat for Humanity has rebuilt, rehabilitated, or repaired over 1,000 houses in neighborhood all over Los Angeles, and Lamps Plus is honored to a part of their mission. Shelter is a basic human right, and proper lighting is essential to making a home feel comfortable.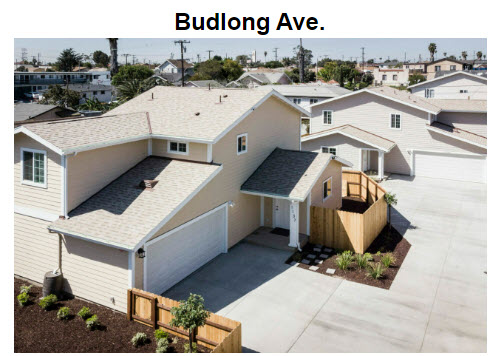 The two new homes were completed on Budlong Avenue, in historic South Los Angeles, with construction continuing despite the difficulties caused by the ongoing COVID-19 pandemic. As essential workers, Habitat LA was able to complete this project with land provided by Los Angeles County and funds provided by generous donors. Construction began in late-June of 2020, and each home measures just over 1,200 square feet; including three bedrooms and two bathrooms. Lamps Plus lighting fixtures were integrated into the construction to ensure each family could enjoy the benefits of proper lighting in their home. Lamps Plus is grateful for the opportunity to help these families' dreams of home-ownership come true.
Learn how to help Habitat for Humanity's mission by visiting their Support Us page online. You can also follow them on Twitter @HabitatLA, like them on Facebook, follow them on YouTube, follow them on Instagram, as well as follow them on Flickr to learn more and find information about ways to help out.
Media Contact:
Eric Wein
Lamps Plus