Lamps Plus to Open New Store in Austin, Texas, on Sept. 29, 2017
LOS ANGELES – Sept. 20, 2017
New Store Concept Features Fully Decorated Room Scenes and an Emphasis on LED Lighting
Lamps Plus Inc. today announced that its first lighting store in Austin, Texas, will open at The Arboretum, 10000 Research Blvd., on Sept. 29, 2017. The Austin store, the nation's largest specialty lighting retailer's 39th, will debut with a new format highlighting a larger array of room scene displays showcasing the product line of lighting, furniture and home decor.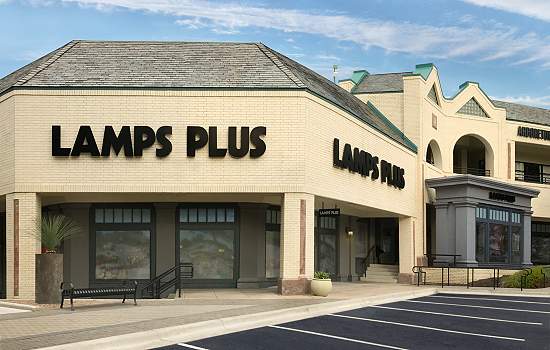 From the ceiling, hundreds of fixtures will be displayed, including chandeliers, pendant lights and ceiling fans. Distinct room vignettes will feature an array of contemporary lifestyle designs for living rooms and dining rooms. Stylized tower displays will showcase table lamps and wall lights.
"Our business is thriving and we're seeing a strong demand to open stores in new regions as customers want to see our designs in-person when possible," said Dennis Swanson, CEO of Lamps Plus. "Austin will be a landmark for a new direction forward to utilize a new format and to reach a diverse audience with high expectations for a multi-channel experience."
The company's Austin store will be its first to open with a focus on LED technology. While all Lamps Plus stores are now being retrofitted for LED, the Austin store will feature an expanded offering highlighting the latest advancements in the burgeoning energy-efficient technology.
In addition to featuring a sizable design selection in-store, online kiosks are available so customers can browse the company's entire inventory for orders to ship to their homes. Lamps Plus complements a successful brick-and-mortar business with a prosperous e-commerce site.
The Arboretum is a luxury open-air marketplace in northwest Austin with over 100,000 monthly visitors and 40 retailers.
"The Arboretum has been a fixture in Austin as a central point of shopping for three decades and a gathering place for some of the most influential residents," said Terre Wellington, senior vice president of store operations for Lamps Plus. "With the influx of new homes and residents in Austin, Lamps Plus is entering the market at the right time and we expect to be a bright spot there for generations."
A grand opening ceremony that is open to the public will take place at 10 a.m. on Friday, Sept. 29. As part of the grand opening weekend, Lamps Plus will offer free tote bags and tape measures as giveaways to store visitors, subject to quantities and availability. Stay updated on the Austin store's news by liking its page on Facebook: https://facebook.com/Lamps-Plus-1844927825821180/ or by visiting the Lamps Plus Facebook page.
The store is located in The Arboretum at 10000 Research Blvd., Suite 133, Austin, phone: (737) 402-7070. Hours are 9 a.m. to 9 p.m. Monday-Saturday and 11 a.m. to 6 p.m. Sunday.
Visit the About Lamps Plus page online to learn more about the company.
Media Contact: PR@LampsPlus.com