Lamps Plus Will Open A New Store in Austin, Texas this Summer
LOS ANGELES – March 1, 2017
The Nations' Largest Lighting Retailer to Add Third Texas Store in one of America's Fastest Growing Cities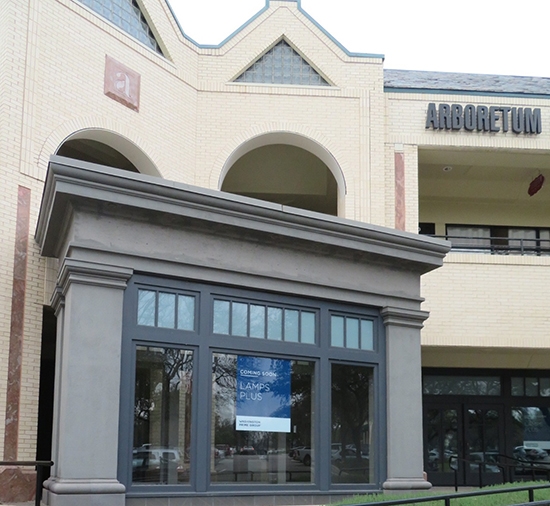 Lamps Plus Inc. today announced that its next new store will open in Summer 2017 at The Arboretum, an open-air marketplace in Austin, Texas.
The Austin Lamps Plus location will be the nation's largest lighting retailer's 39th store and third in Texas. Lamps Plus currently has stores in both Plano and Arlington. The last new store opened by Lamps Plus, a 40-year-old multi-channel retailer with a successful e-commerce site, was in 2009.
With the company's smallest floor plan among its stores, the Austin location will embrace a more open plan to showcase lighting fixtures, a new format for Lamps Plus. The store set-up will also highlight the company's continuing growth in home furnishings and accessories to show how those products complement its renowned lighting fixtures.
According to the U.S. Census Bureau report from May 2016, Austin is among the 10 fastest-growing cities in the country.
"Austin has a highly desirable population for economic, artistic, educational and trend-setting reasons," said Terre Wellington, senior vice president of store operations for Lamps Plus. "Since our store growth strategy is extremely selective and measured, we were looking to include a vibrant city in our highly successful retail store business and Austin fits our strict criteria. We have high expectations for our Austin store and we also know that the city's creative population will influence the future of our business."
The future Lamps Plus store location had been occupied for 16 years by a retail store that moved to another Austin shopping district.
Located at 10000 Research Blvd., The Arboretum sees over 100,000 monthly visitors and is home to more than 40 retailers and restaurants, including the Gap, Barnes & Noble and The Cheesecake Factory.
"With two existing Texas stores and a successful e-commerce site at LampsPlus.com, we continue to add customers in the state," said Wellington. "Our Austin store is important to expand our customer base throughout the Southwest."
Media Contact: PR@LampsPlus.com