3 Tips for Buying the Perfect Chandelier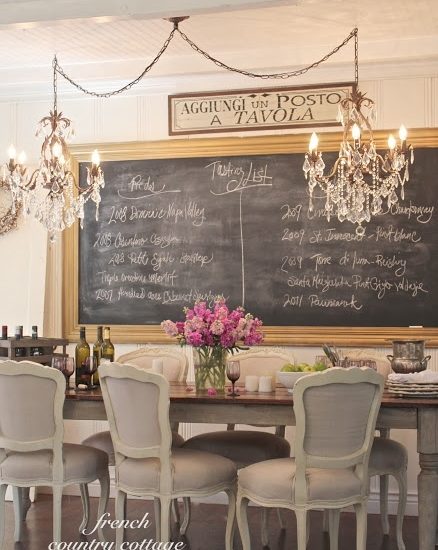 It is no secret that some of us have a little crush on beautiful chandeliers. A chandelier is like a beautiful piece of jewelry that adds the perfect finishing touch to an evening gown. It is that one thing that takes the look from beautiful to absolutely gorgeous.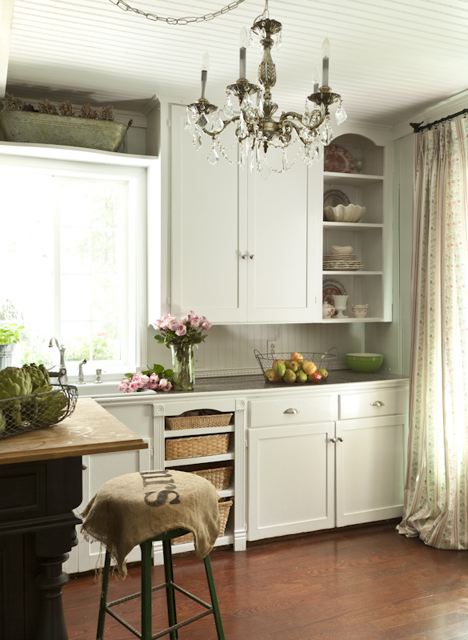 But how do you know what the right chandelier is for you and your space? Is it too big? Too small? Or the wrong style all together?
To answer these questions and more, here are 3 chandelier tips for choosing the perfect chandelier to make your home shine.
1. Size Matters
We tend to go big or go home when it comes to chandeliers. When trying to figure out if big or small or 2 or more are called for – you can use this simple guide.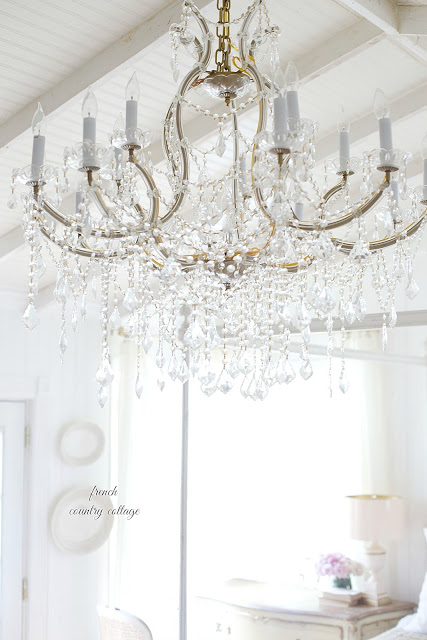 Chandeliers for a Dining Room:
Your chandelier should be about 12 inches narrower than the dining table surface.
The design should also have at least 4 feet of distance from the room walls. Making sure that your chandelier 'floats' with enough breathing around it is key.
Chandeliers for a Living Room or Entryway:
For every foot of ceiling height allow 2-3 inches in chandelier height.
To find your perfect size- add the length and width of your room and convert the total to inches.
For example, a room that's 12-feet x 14-feet would require a design that's around 26-inches wide (12 plus 14 gives you the width of 26).
2. Double or nothing
Sometimes one chandelier is the perfect size above a dining table or island. But sometimes, 2 or even 3 are better than one.
If you have a long table for example- think length in lighting. You want to make sure to illuminate the center 2/3 of the table.
A favorite way to get the look and right light is to go with several smaller chandeliers rather than one large chandelier.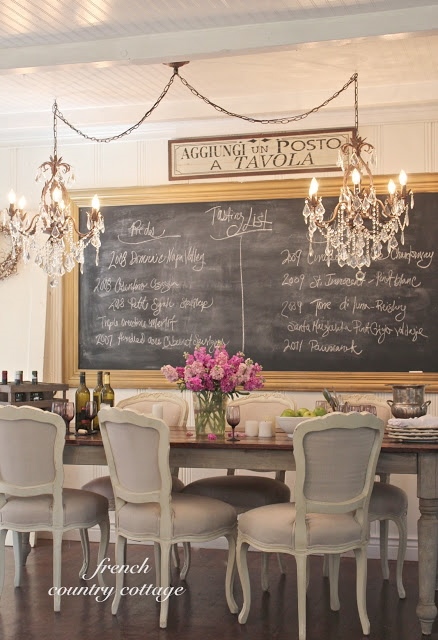 In our dining room, this 9′ long table has two 23″ chandeliers which illuminate it perfectly without feeling too heavy.
3. Style your room pretty
Whether you go with vintage inspired, modern luxe, industrial or something in between, think about the style of your space and what message you are trying to send with your chandelier choice.
Is it simple and elegant? Show stopper? Blending in and getting along? There are so many ways that your chandelier can make your room feel different- and the choice is all yours.
If your room if full of architectural interest and charm- something elegant, classic and traditional will compliment perfectly.
If it is spare and modern in design – you can add more bling to make a statement or keep it simple to keep the look.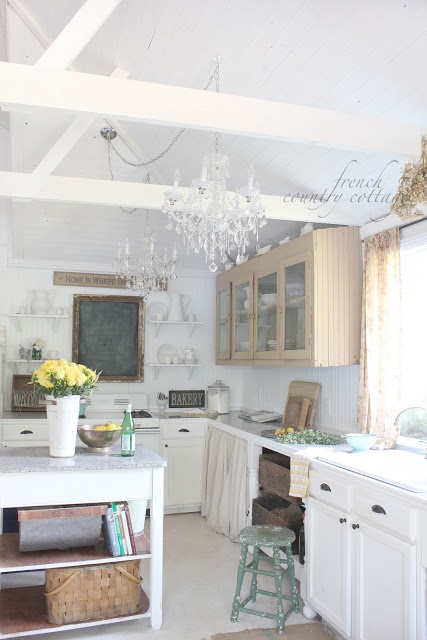 In the small kitchen in our guest cottage, two crystal chandeliers speak vintage charm but don't take center stage- they quietly compliment the overall look. Basically, just take a moment to think about if your light is the lead or the supporting role in your room and choose accordingly.
We hope that these 3 tips help you choose your perfect chandelier and no matter why style, size or finish you are looking for- Lamps Plus has an incredible selection of chandeliers to inspire you.
What type of chandelier is your favorite? Are you a go big or go home type? Or a quiet compliment type? Or maybe somewhere in between?
Images from French Country Cottage
More Chandelier Ideas and Advice
A Guide to Crystal Chandelier Glass