A Guide to ADA Compliant Lighting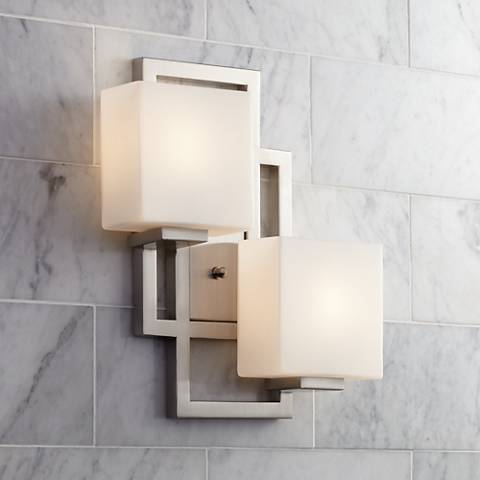 More commonly known by its initials as the ADA, the Americans with Disabilities Act was enacted on July 26, 1992, for the purpose of eliminating discrimination against people with disabilities.
One goal of the Act is to provide people with disabilities accommodations and access equal or similar to that provided to the general public. The ADA focuses on many design issues, from steps and walkways to windows and sinks.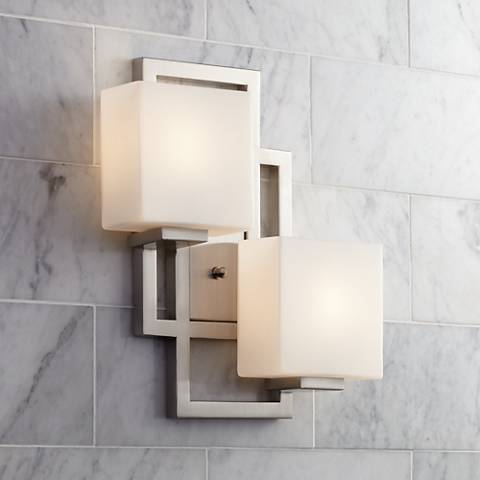 What is ADA Lighting?
So what's it mean for lighting? For lighting design, the ADA sets standards for the clearance of hanging lights and the distance a wall light fixture or sconce can extend from the wall, and the height it can be above the floor surface.
The guidelines for ADA installation specify that a wall light be no more than 4-inches from the wall and be mounted between 2-feet 4-inches to 6-feet 8-inches above the finished floor.
Following these guidelines and using an ADA approved lighting fixture offers maximum clearance.
These standards are of vital importance when designing for public spaces and commercial buildings to ensure that hallways, bathrooms and more can be accessed by everyone.
The ADA guideline also have many practical implications for consumers and residential homes. Indeed, any home space can benefit from ADA lighting fixtures.
ADA Wall Sconces
ADA wall sconces and wall lights adhere to many of the principals of Universal Design, which states that products should be accessible and usable by as many people as possible regardless of their age, abilities or experience.
Because of this, ADA fixtures are ideal for a wide range of age groups, living situations and room applications.
For example, wall sconces that are ADA approved are a great match for hallways and entryways. Their thin profile makes them ideal for narrow home spaces such as this where space is at a premium.
ADA Lighting in the Bathroom
With their slender profiles and slim wall extensions, ADA wall lights are also ideal for use in bathrooms, where space can be even tighter.
The 4-inch clearance from the wall standard allows more room for bath vanities and sinks.
It also means there is room for installing grab bars and handles for "aging-in-home" applications.
ADA bath lights and compliant fixtures come in a wide range of styles, from contemporary to traditional, so it's easy to find a look that's right for you.
Learn More and Questions About ADA Lighting
ADA practices are part of a larger movement called Universal Design, which holds that products and architectural spaces should be made usable by as many people as possible. Learn more about it in our Universal Design and Lighting article.
If you need help or have questions, visit your local Lamps Plus store or contact us for more information.
Our American Lighting Association trained associates will be happy to suggest lighting options and help you with all your ADA design needs.
Related Lighting Ideas and Advice
Designing with Light – The Bathroom