All About Bathroom Exhaust Fans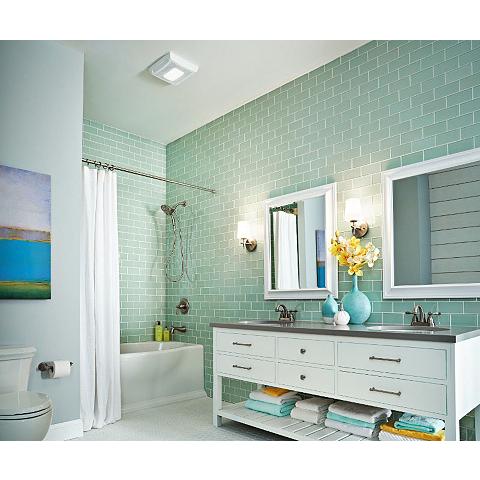 The Bath Exhaust Fan – An Integral Part of Your Bathroom – Bathroom exhaust fans are an essential part of bathroom design. Moisture can cause significant problems inside your home, and exhaust ceiling fans and exhaust wall fans are the best way to keep your bathroom dry.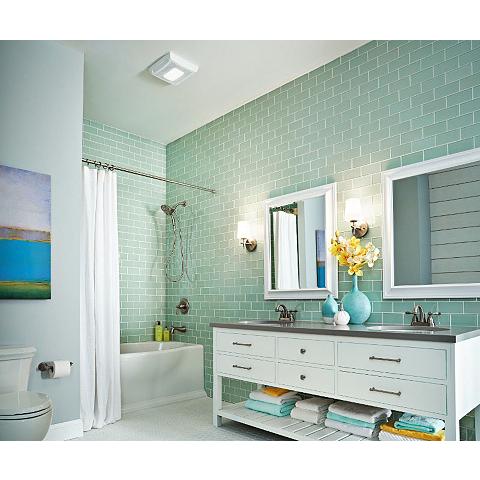 Whether you're doing a full bathroom renovation or just keeping your current one looking its best, be sure your bathroom is properly ventilated.
How Bathroom Exhaust Fans Work
A bathroom exhaust fan uses an electric fan to draw air into the unit. The moist air is then routed through a duct running to the outside. These units must be properly installed with exterior venting, and professional installation is recommended to make sure that your bathroom exhaust fan operates correctly.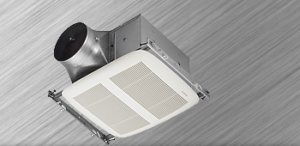 Moisture Problems in the Bathroom
So why are bathroom exhaust fans so important? Those wonderfully steamy showers that prepare you for the day can cause serious problems for your bathroom. As the steam cools it condenses into water — and not just on the mirror. That water creeps into every corner of your bathroom.
It's important to reduce moisture levels in order to protect your walls and cabinetry. Water and mildew can eventually cause paint to peel, wood to warp, metal to rust, and even damage drywall.
Even more worrisome is the growth of bacteria which can be smelly and unhealthy. Moisture also creates a welcoming environment for mold. Mold spores can be a health hazard, and a significant mold problem can negatively affect the value of your home.
The Bath Fan Solution
In order to keep your bathroom safe and dry, you'll need an efficient and effective exhaust fan. These fans quickly move moist air outside ensuring that your bathroom isn't damaged by excess water, mold, or mildew.
In addition to excess moisture, bathroom exhaust fans also remove gases from hairsprays and other grooming products. They also help clear the air of perfumes and other odors.
Comparing Performance – CFM
Exhaust fans are rated on a couple of key performance statistics. The first of which is the amount of air the fan can move. This is measured in CFM, or cubic feet per minute. Powerful fans can earn ratings as high as 150 CFM. When choosing a fan, be sure to outfit larger bathrooms with a more powerful unit.
Comparing Performance – Sones
Bathroom exhaust fans are also rated according to loudness. This is measured in sones, and a quieter fan will receive a lower sones rating. Ultra-quiet fans may offer a sones rating of 0.3, while more intensive units can score 3.5 or higher. Keep noise level in mind especially when purchasing a fan for a bathroom that's attached to a bedroom. Top brands like Broan fans, Hunter bath exhaust fans, NuTone exhaust fans and Tieber bathroom exhaust fans offer many options to choose from.
Bath and Light Combinations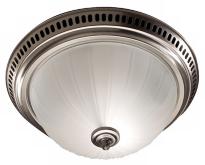 Exhaust fans are often combined with a flushmount ceiling light fixture to offer a great combination of features. These lighted ceiling exhaust fans provide both illumination and ventilation in one package. The exhaust fan components are neatly hidden providing a stylish and functional bathroom solution.
Looking for lighting for your bath space? Check out our video for tips, or click a link below to learn more.
More Bathroom Lighting Ideas and Advice
Designing with Light – The Bathroom