How to Measure a Lamp Shade and Select the Right Fitting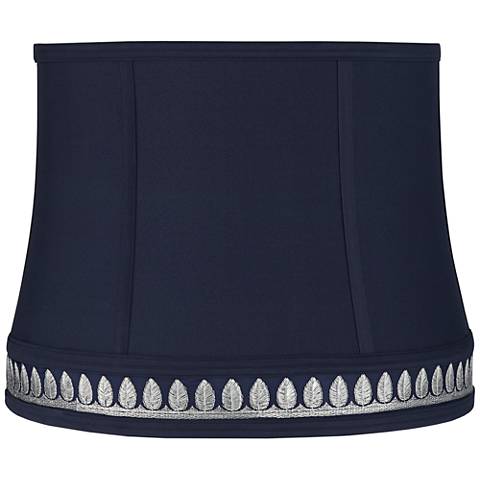 Lamp shades are an easy and inexpensive way to update your decor. But before you buy a new one – do you know how to measure a lamp shade? How do you know what size shade to buy? And what the heck are all those different kinds of fittings?
In this video the Lamps Plus experts provide a quick guide on measuring and fitting lamp shades: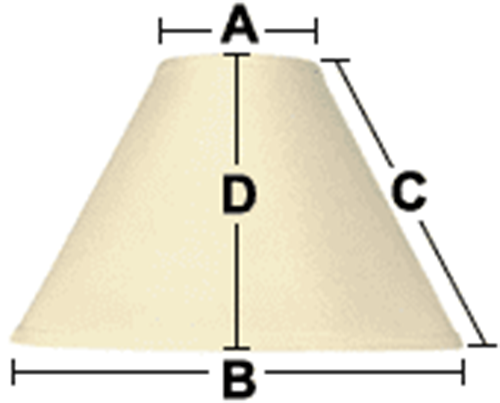 Here, the four measurements you will need to take before buying a new lamp shade:
A. The top diameter
B. The bottom diameter
C. The vertical slant
D. The vertical height
Next, you need to decide on the type of shade fitting you need.
There are three basic types of lamp shade fittings: spider fittings, uno fittings, and clip-on fittings:
Spider Fittings:
Spider fittings are the most common type of fitting for table and floor lamps and are used with harps. The harp attaches to the lamp base, and the spider fitting sits on top of the harp and is often secured with a finial that screws onto the top of the harp. Lamps often come with the correct harp included.
Uno Fittings:
Uno Fittings are used on smaller table lamps, bedside lamps, and swing-arm lamps. No harp is needed as an Uno fitting attaches directly to the lamp socket. Note: this type of shade is usually built into the design of the lamp, and is not always easily replaceable.
Clip-on Fittings:
Clip-on fittings are found on small accent lamps and chandeliers. The wire fitting simply clips directly onto the light bulb. Clip-on fittings are generally recommended with low-wattage bulbs.
Now that you know how to measure a lamp shade, get shopping! Lamps Plus has a large selection of lamp shade styles and is a great place to start! Explore more with the links below, or watch our lamp shade buying guide video.
More Lamp Shade Ideas and Advice
How to Buy a Lamp Shade and Keep it Clean
Add a New Look with Giclee Art Shades 
""