How to Size a Lamp Shade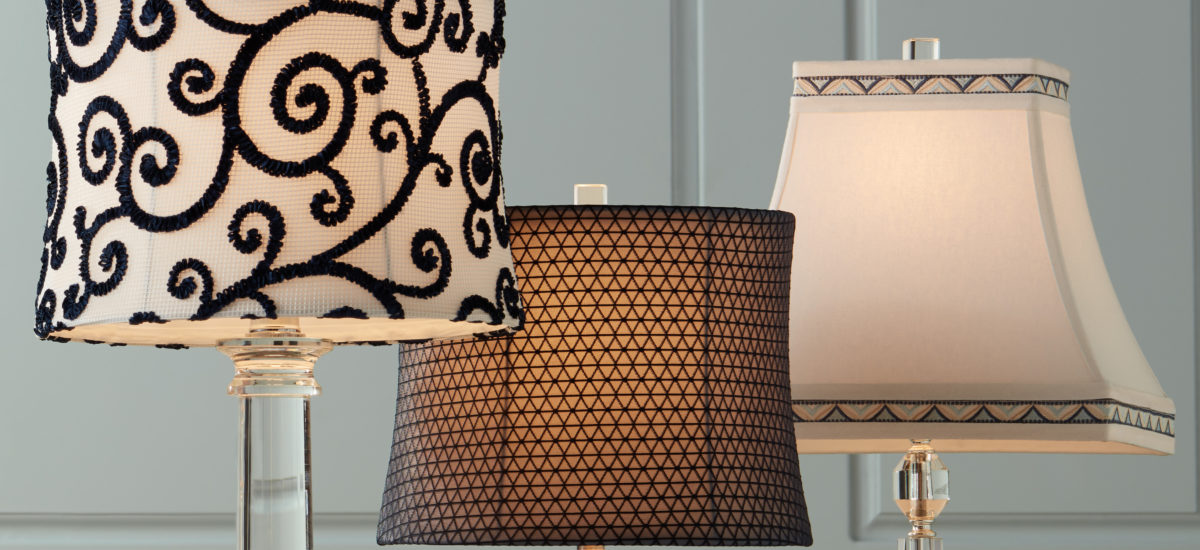 When shopping for new and replacement lamp shades on our site or in our stores, you'll see shades listed with a set of different measurements. These measurements are always listed the same way: the distance in inches across the top, across the bottom, on the slant (if applicable), and the height.
To learn more about measuring shades, read our tips below and watch our video from the Lamps Plus YouTube channel:
If you are happy with the size of the shade you are replacing, just measure the old one with a ruler or retractable tape measure. Once you get these dimensions, it's much easier to find a shade that will properly fit your lamp.
Four Measurements You'll Need
A – Top diameter
B – Bottom diameter
C – Vertical slant
D – Vertical height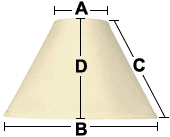 What Type of Shade Fitting Do You Need?
In addition to the size of the shade, you'll also need to know what type of fitter your lamp uses. A "fitter" is the component that a lamp shade uses to attach it to the lamp body. There are three types of lamp fitters:
Spider fitters
UNO fitters
Clip-on fitters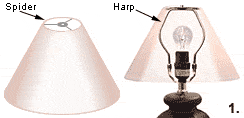 1. Spider Fitters with Harp
This is the most common type of fitter for table and floor lamp shades. (Bonus: at Lamps Plus, we include it free with each purchase.)

2. Uno Shade Fitters
You will typically find this fitter on smaller table lamps. Because the shade attaches directly to the socket by using a permanently installed wire, no harp is needed. (Note: This type of shade is usually built into the design of the lamp and is not always easily replaceable.)

3. Clip-On Shade Fitters
These fitters are usually paired with smaller accent lamps and chandeliers. As the name suggests, they clip directly onto the light bulb with no additional hardware. And, there are also large clip-on shades for table or floor lamps.
But Will My Shade Look Right?
As you can see, measuring for a new shade is fairly straightforward. And since many lamps or fixtures look great with any number of shade shapes and styles, you don't necessarily need to buy a new shade that's exactly like the one you're replacing!
So how do you know if your shade will match? Here are a few style tips to help you know if your new shade will blend in or stick out like sore thumb:
The Right Height: In most cases, your lamp shade should be roughly 2/3 the height of the lamp body.
The Perfect Profile: Similarly, many design experts suggest that shade's width be roughly equivalent to the visible height of the lamp base.
Don't Slim Down Too Much: Make sure the lamp shade is wider than the widest part of your lamp body.
Great Shape: Your shade should usually mirror the shape and contour of your lamp design. Straight, angular, or square lamps look best with square or rectangular shades. Curved, round, sloping lamps should incorporate similar shades (like bell, drum, or empire styles).
More Lamp Shade Ideas and Advice