Lamps Plus Illuminates 2019 Sunset Magazine Canyon-Side Santa Monica Idea House with Modern Lighting
Lamps Plus decorates the 2019 Sunset Idea House in Santa Monica Canyon with modern lighting designs
LOS ANGELES – Dec. 3, 2019 – Nestled in Santa Monica Canyon, just a short distance from the waters of the Pacific, the 2019 Sunset Idea House is a modern jewel. The home nestles into its hillside location, spreading over three levels, with an open floor plan and spectacular views throughout. As the exclusive lighting supplier for the home, Lamps Plus was tasked with providing statement making, showcase lighting designs for both the interior and exterior spaces.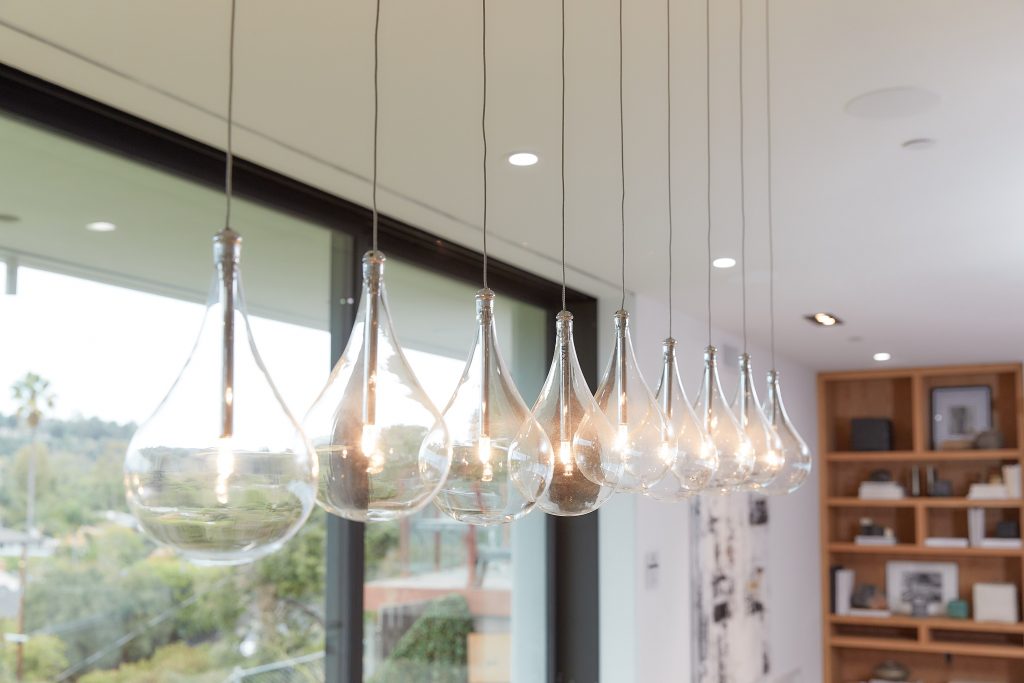 Each year, Sunset's Idea House presents a home that showcases the latest in design trends and innovation. The 2019 project is a collaboration between hotel real estate investor Gary Hewson Jr., of Hewson Investment Group, and Los Angeles-based interior design firm ETC.etera. Lamps Plus provided new and unique lighting that accents the home's modern architecture and spectacular Santa Monica Canyon setting.
The goal was to illuminate the spaces with bright and airy lighting designs that captured the Californian setting and ocean views. To accomplish this, clear glass pendants, crystal chandelier lighting designs, and modern table lamps were selected for the main interior living spaces. Outside lighting was selected for its minimal lines and functional characteristics . In the rooftop space, sleek deck lights were used that gives clear pathway lighting without distracting from the beautiful natural view.
Lighting used in the home includes:
• Entry hall – Crystal Rain Chandelier by James R. Moder was used as a grand statement-making design for the entrance.
• Exterior wall lighting – Possini Euro Design Ellis Up-Down Outdoor Wall Light was used for both its sleek, modern form and its functionality.
• Dining area – Larmes LED Linear Pendant by ET2 brings a modern glow to the space.
• Master bedroom – Possini Euro Design Vesta LED Ring Chandelier was selected for its crystal sparkle.
• Great room – Saturn LED Ring Pendant Chandelier by ET2.
• Master bathroom – Possini Euro Design Sonder LED Pendant.
• Guest bathroom – Duo Vanity Mirror with Tuneable LED Colors
This is the fifth time Lamps Plus has been the official lighting sponsor for Sunset Idea House having been featured in the Sunset homes in Denver; Berkeley Hills, Calif.; 2018 in Beverly Hills and Los Gatos, Calif.; and 2019 in Santa Monica.
Media Contact: PR@LampsPlus.com