Add a New Look with Giclee Art Shades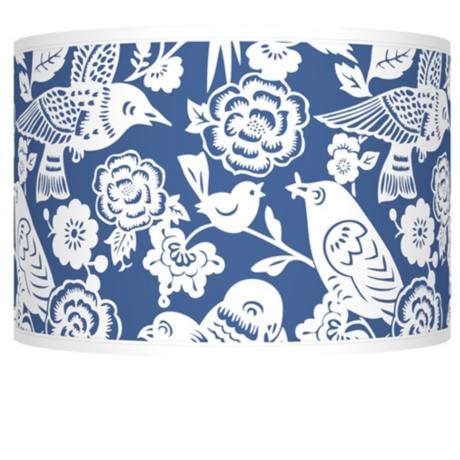 Lavish and colorful lamp shades have jumped into the home decor spotlight in recent years. And for good reason–they can be an easy, inexpensive way to invoke some domestic dazzle and get a whole new look for your home.
With a myriad of colors and patterns available these days, it's almost impossible not to find something perfectly suited to your style, surroundings, and budget.
Giclee Lamp Shades
One of the categories at the forefront of today's lamp shade trends is art shade lighting in the form of the custom printed, made-to-order giclee lamp shade.
Giclee refers to the process of making a fine art print using an advanced form or ink-jet printing. The technique used to produce giclee art shades is the same as that used to make fine art prints and wall hangings.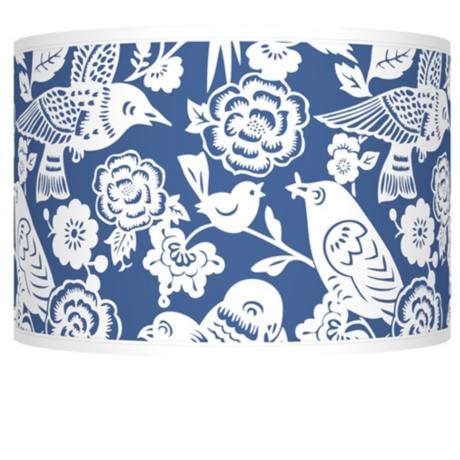 At Lamps Plus, we use a state-of-the-art printing process on large scale printers. Each giclee art shade is custom printed to order. Trained artisans then hand-apply the print to a shade shape and then ship the product to you.
Giclee patterns can be found on art shade table lamps, art shade floor lamps, art shade pendant lights and more.
The effect can be dramatic, and the possibilities are nearly limitless. Themes include stripes and patterns, scences from nature, abstract art, traditional pattern styles, and much more. Designers such as Stacy Garcia have embraced the technique, creating vibrant and colorful new shade designs.
Custom Giclee Lamp Shades
Giclee art shade technology also allows for a great range of custom design work. LAMPS PLUS has made it possible to submit your own photo and have it be made into a custom giclee art shade. We have a table lamp, a floor lamp, a wall lamp, a pendant chandelier and several styles of framed canvas art sized available.
You can choose a template look for your photos, or send us your own layout design. To learn more just visit our Custom Giclee Art Shade page.
Need Help?
Looking for more information or need help finding a giclee art shade look that's right for you? Contact us or visit your local Lamps Plus store for product recommendations and more.
More Lamp Shade Ideas and Advice
How to Buy a Lamp Shade and Keep it Clean