Interior Design Experts Shine Light on 2023 in 2nd Annual Lamps Plus Trends Survey
LOS ANGELES – January 1st, 2023 – Lamps Plus, the nation's largest lighting retailer, brought together two dozen top interior designers and tastemakers for a look at the home décor and lighting influences they see homeowners gravitating toward in 2023. Among their predictions:
Scandinavian Design Thrives
Melding the sophistication of simple lines and sculptural artistry with an inherent warmth, Scandinavian design speaks to our quest to restore some sense of equilibrium amid all the changes of the past three years.
"My clients are craving order," said Dallas-based interior designer Taryn Whiteaker. "Coming home to a clean, structured space can provide a sense of calm that isolates and protects us from all the craziness of the outside world."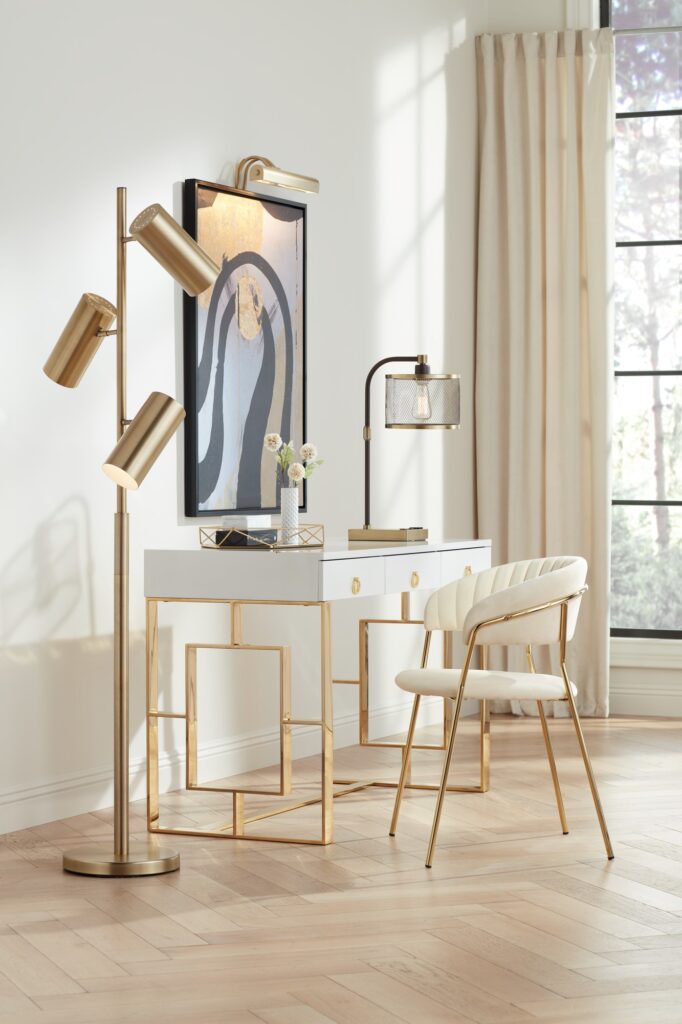 Recommended Scandinavian DesignLighting:
---
Statement Lighting Takes Center Stage
Increasingly, homeowners are recognizing what interior designers have known for years: No single upgrade can make a bigger impact on a home's "wow factor" than a big, overhead statement light.
"Statement lights set the tone for a space," said Denise Cooper, a Florida-based lifestyle influencer. "The right chandelier reflects the homeowners' style and personality and becomes the architectural focal point of the room."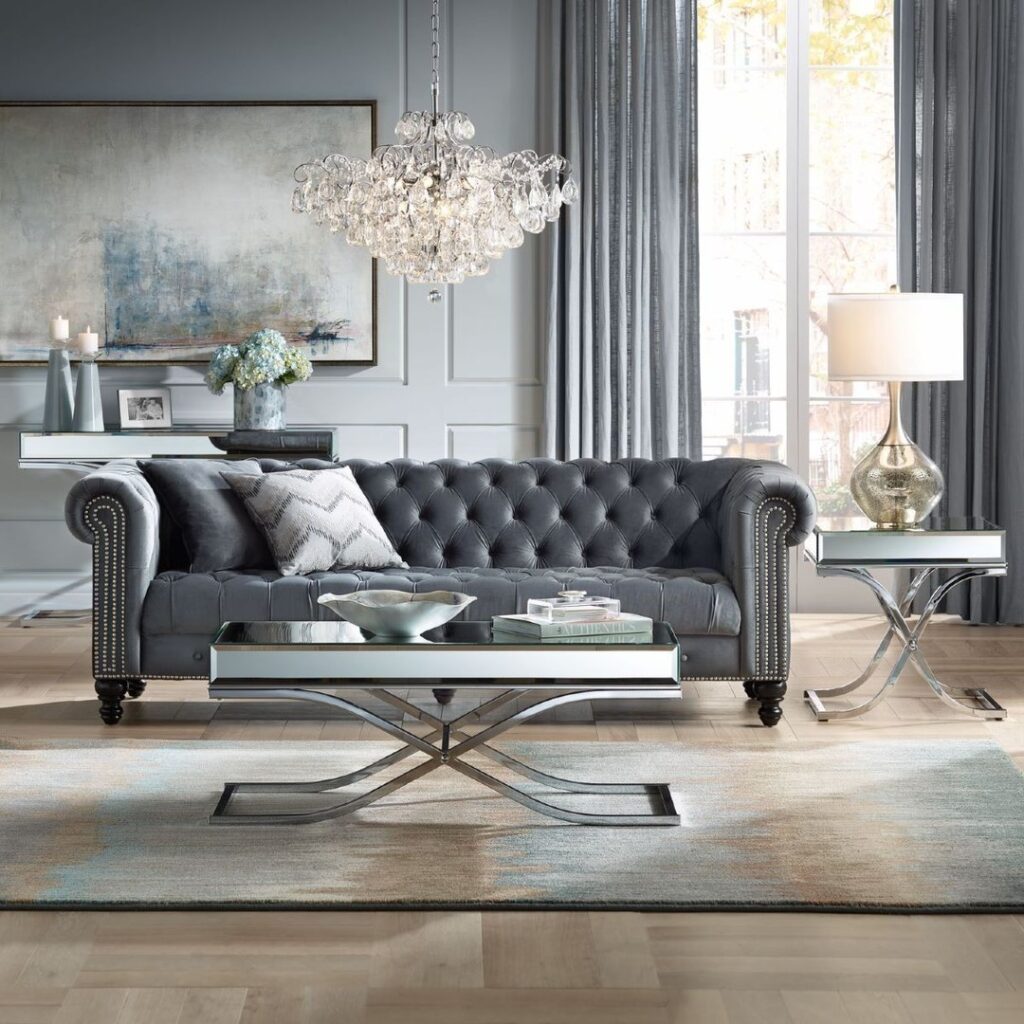 Recommended Statement Lighting:
---
Lamps Become Art
Designers are flexing their creativity in embracing head-turning shapes and materials in structural table lamps. And tastemakers are lapping it up.
"Table lamps are more than a way to brighten a room," said Leslie Saeta, home décor blogger and author of A Home to Share. "They're decorative pieces that can add style, color, and metallic accents to every room in your home."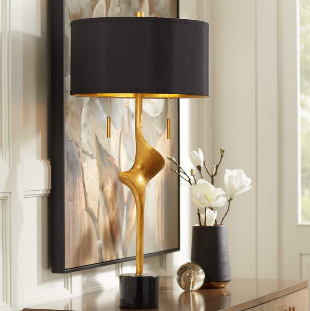 Recommended Art Lamp Lighting:
---
Brass Is Back
It may have taken a back seat to matte black and polished nickel over the past few years, but brass is on its way back with a vengeance, according to tastemakers.
"Brass has soul," said San Diego-based interior designer Oscar Bravo. "And it's versatile; it can be equally at home in a modern space as a traditional home."
Recommended Brass Lighting:
---
Green Evolves
The color green came on strong in 2022, at least in part attributable to a lockdown-inspired desire to reconnect with nature. And it's not going away in the coming year, according to the experts. In fact, it's getting bolder.
"Homeowners dipped their toes in green's 'safe space' last year, gravitating toward muted grey-greens," said Charlotte Smith, a Connecticut-based interior design and DIY blogger. "Now they're ready to dive into the deep end of saturated emerald; even vibrant citron as an accent."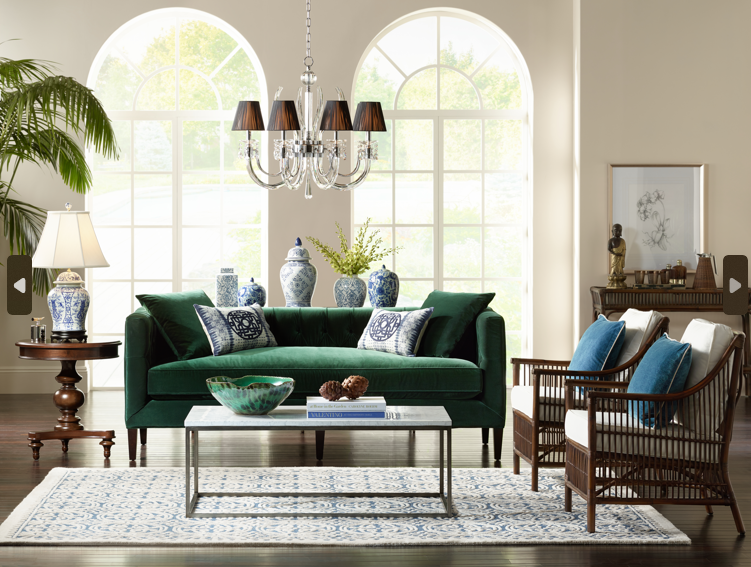 Recommended Green Evolution Lighting:
Designers' Dilemma: Choosing a Lamp Shade

Even the experts need help occasionally. When asked if there's anything they struggle with when selecting lighting, participating tastemakers admitted to repeated missteps in finding the right size shade for a lamp. The Lamps Plus design team offers the following tips:

For size, a general tip is to select a shade that's one-third the overall height of the lamp and two times the width of the base.

It's often good to have the shade shape follow the contours of the lamp. Example: Use a rectangular shade on a rectangular base.

Also consider how opaque or translucent the shade is. Shades that have more opaque material will let less light through and create more mood and pools of light than transparent shades.

Explore more tips and ideas in All About Lamp Shades, or learn How to Measure a Shade.
About Lamps Plus
Established in 1976 and headquartered in Los Angeles, Lamps Plus is the nation's largest specialty lighting retailer, operating a thriving e-commerce business, LampsPlus.com, along with 35 stores in the western United States. Lamps Plus carries a full range of lighting and home furnishings, including exclusive patented designs and artisan-made customizable shades and lamps. The company's American Lighting Association-trained staff provides expert advice. Follow @LampsPlus on social media: Instagram, Pinterest, YouTube, Facebook, TikTok, and Twitter. To learn more about the history of the company, visit our About Us page.
Media Contact
PR@LampsPlus.com
Tastemakers Participating in Lamps Plus 2023 Trends Survey