Timeless Table Lamp Styles – A Style Guide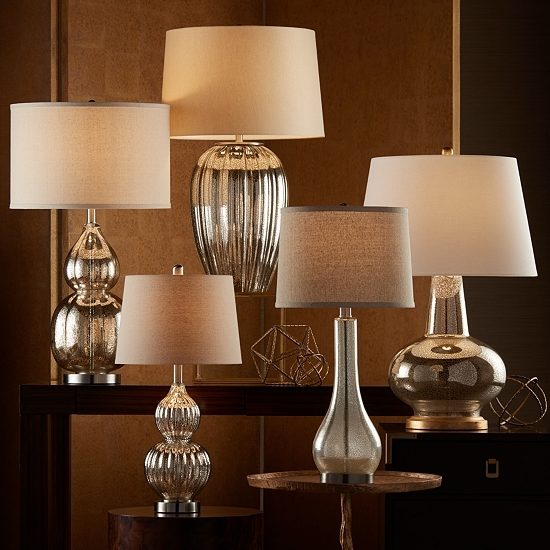 Design trends may come and go, but there are some looks and finishes that will always be in style, and that will look as good in ten years as they do today.
The easiest, most straightforward way to incorporate these timeless style trends into your home? A table lamp!
After all, just about every room needs a lamp and a new lamp can be very easily incorporated into your existing decorating plan.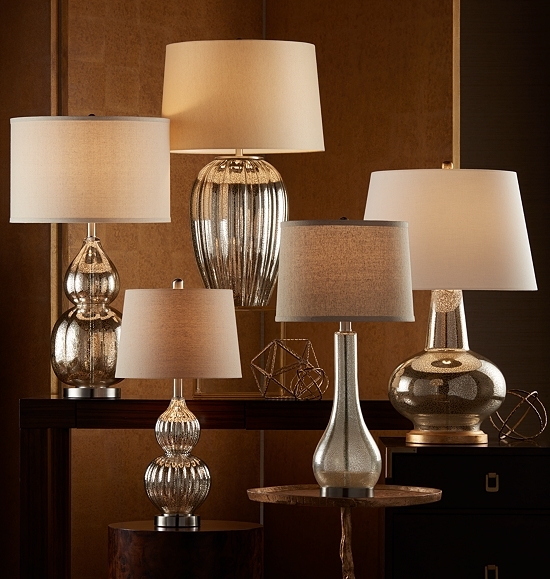 So what are these timeless design styles and what are the best tips for using table lamps to add them to your home? Let's look at crystal, gold, mercury glass, Chinoiserie, column, and gourd style lamps.
Crystal Table Lamps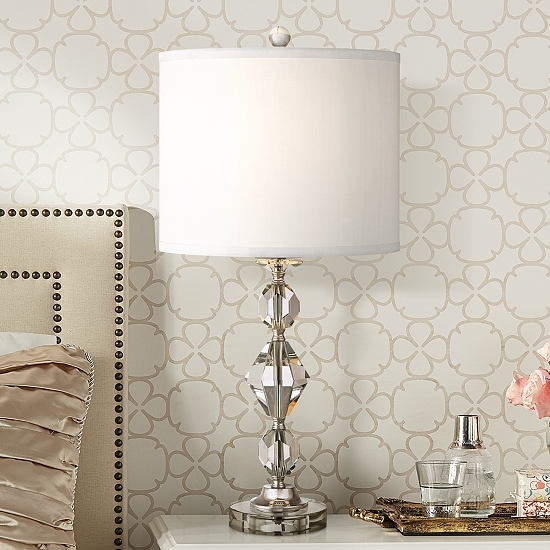 Crystal style really does go with everything, and designer's have long turned to it for the way it adds sparkle and elegance to a room, Crystal is usually seen in clear or clear faceted (meaning that the crystal has cut angles to it) looks. Because crystal reflects and refracts light, it not only adds sparkle, but it can also help make a room look larger and more expansive than it really is.
In the bedroom, as seen in the photo above, a small crystal accent lamp adds a subtle shine and reflection that helps add interest and depth to the space.
In a living room, use a pair of larger crystal table lamps at either end of a sofa for a bright and bold statement.
And no matter what the room setting, consider matching the look of your crystal lamp with chandeliers or other crystal fixtures to get a unified and cohesive design look.
Gold Table Lamps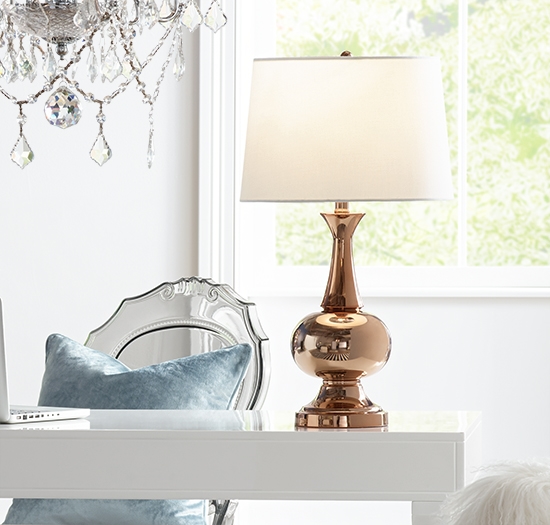 Like crystal glass, gold is a timeless and sophisticated finish that will look good far into the future. Unlike crystal, however, gold comes in a wide range of color tones and finishes.
For a traditional look, use a warm gold finish. Look for a classic urn or jar lamp shape for the body; both of these offer an enduring profile for traditional rooms.
For a more modern or contemporary style home, choose a gourd shaped lamp, as seen in the photo above. Also, consider gold tones with hints of bronze or copper in them, as they have a more modern appearance than warm gold colors.
Mercury Table Lamps
s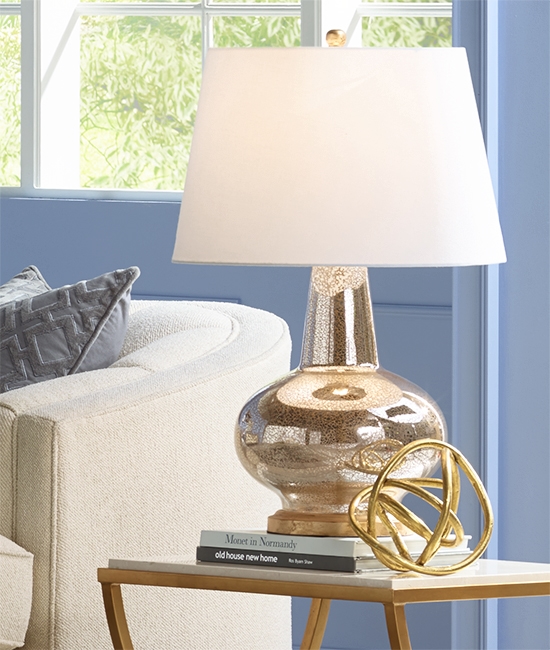 Mercury glass adds a unique appeal to any standard base design.Mercury glass has been around since the 1840s, so it obviously has some serious staying power. The effect is created when a liquid silvering solution is sandwiched between two layers of glass.
Chinoiserie Table Lamps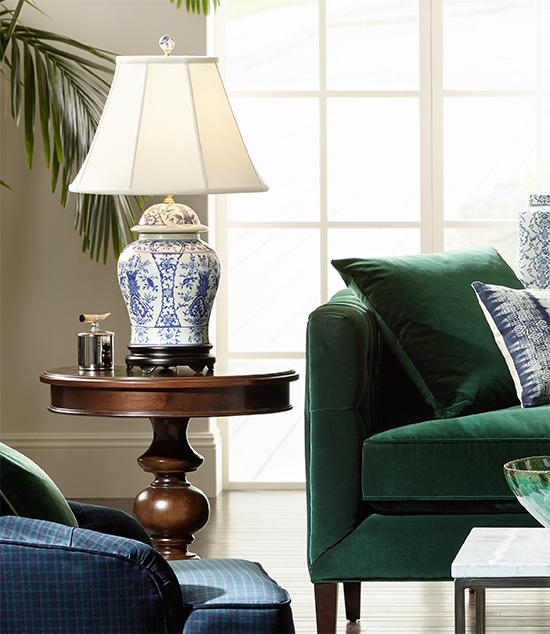 Chinoiserie is a French word and, loosely translated, means "in the Chinese taste." Chinoiserie style is a combination of Chinese-style patterns with motifs seen in traditional European art. Chinoiserie first appeared in the 17th century and still looks current in interiors today.
Column Lamps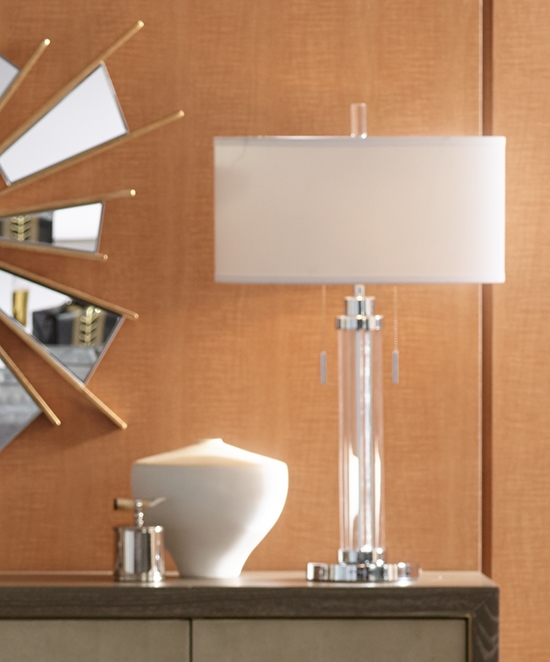 Column lamps, are, as the name suggests, modeled after architectural columns and are a timeless silhouette that comes in a full range of finishes.
Gourd Lamps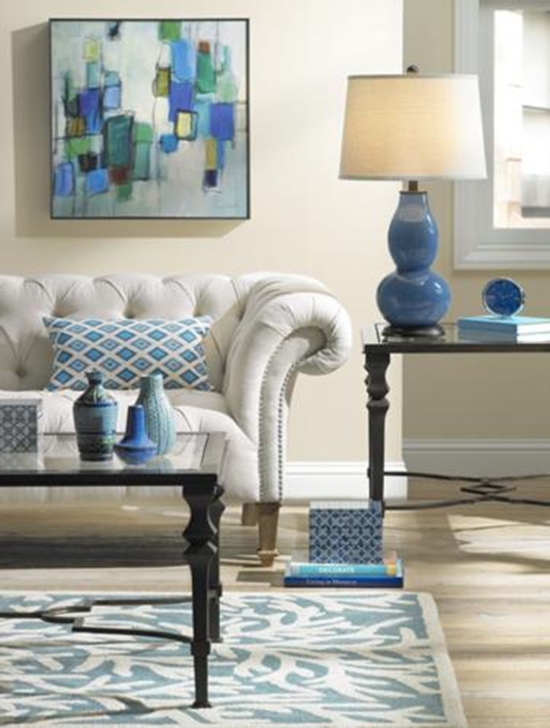 The gourd lamp, whether stacked or a single gourd shape, is another classic table lamp style that isn't going anywhere soon. Like the column lamp, gourd lamps come in a wide variety of colors and finishes.
You can find timeless table lamp styles that will compliment any interior, or you can make a statement with a lamp in a contrasting color or eye-catching finish that stands apart from the rest of your design.
More Table Lamp Ideas and Advice
8 Ways to Decorate with Table Lamps
How to Choose the Perfect Bedside Reading Lamp
How to Buy a Lamp Shade and Keep It Clean