How to Choose the Perfect Bedside Reading Lamps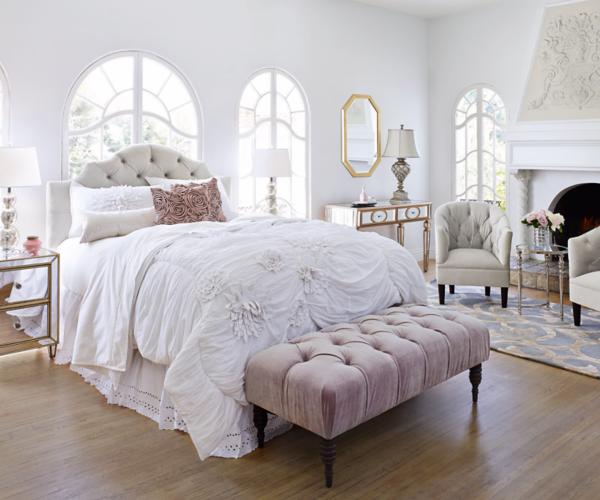 perfect table lamps for your bedroom
.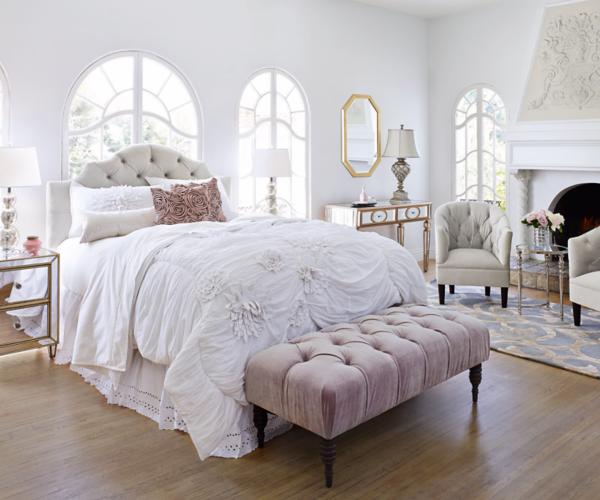 Select bedside reading lamps that suit your bedroom lifestyle
Everyone has a different use for lighting in the bedroom and considering how you best use bedside lighting will help you choose the right fixtures. If you live in a small apartment or have a bedroom where space is limited, consider
wall sconces
or
wall-mounted swing arm lamps
. These are helpful for versatility when reading at night or for task work like crocheting or just for soft ambiance. If you have bedside tables that can afford space – look to gorgeous table lamps that command a presence and compliment your bed linen and wallpaper. Rachel Reider does a beautiful job with these
blue table lamps
that would make you feel great every time you get in and out of bed and will anchor the bed and room beautifully.
Mix and match reading lamps or keep them identical?
There used to be a time when bedside table lamps were all identical. In today's modern home mixing and matching bedside lamps are welcomed but try and keep them a similar scale so you can reach them easily from either side of the bed. Also consider using a similar architectural theme when choosing different lamp base styles. The same lamp base colors but different lampshades or even keeping identical reading lamps with different bedside tables is a modern trend for your bedroom. Your bedroom doesn't have to follow strict design rules as long as your bedside lamps feel comfortable to use and make your bedroom feel fabulous.
Decide what other lighting fixtures will be present in your bedroom
Depending on the rest of your bedroom you may need brighter bedside reading lamps, or a soft chandelier fixture may be plentiful. Feldman Architecture illuminated this loft bedroom beautifully with two chandeliers flanking each side of the bed. Plentiful daylight through adjacent windows and possible overall ambient lighting fixtures can help you choose lamps that will fit your illuminating needs. Also, consider the
light bulbs
you use when choosing your bedside reading lamp. Softer white bulbs may cast a softer glow as well as lighter fabric lampshades can produce a more welcoming delivery of bedside luminescence. Creating a bedroom that you love to retreat to every evening can be made simple with the addition of the perfect lighting. Decide what your bedroom lifestyle is and how large the area is around your table to add lighting fixtures. Consider using nontraditional lighting fixtures such as chandeliers, but keep in mind that mixing and matching bedside table lamps can still be a welcomed design choice. There's nothing better than reaching over to your trusted bedside lamp to help you unwind after a long day. Choose the perfect bedside reading lamps with these tips to help create a relaxing bedtime reading experience that you can't wait to retreat to.
More Table Lamp Ideas and Advice:
How to Buy a Table Lamp
Silver and Gold Bedside Lamps
Timeless Table Lamp Styles – A Style Guide