5 Tips for Buying a Sofa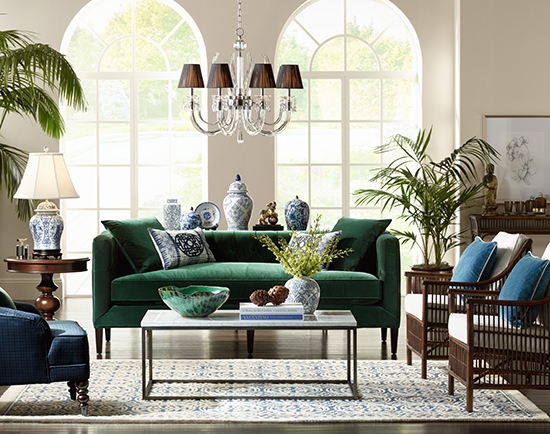 Whether you're buying a sofa online or in a retail store, it's essential to know what to look for. A sofa is a large purchase, and choosing wisely means you'll be investing in a piece of furniture that will last you and your family for many years.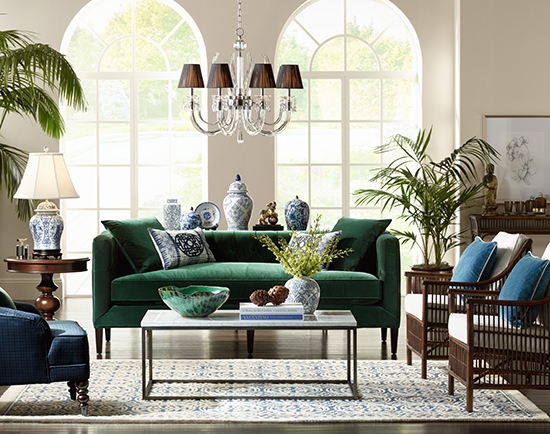 Here are 5 tips for buying a sofa:
STEP 1: Choose a sturdy frame
Hardwood construction like kiln-dried oak, beech, or ash is durable and long-lasting. It's the most expensive option, but also the best investment. Softer wood like pine is a popular affordable option, but it may warp or buckle after a few years. A sofa frame made of particleboard, plastic, or metal is to be avoided, as it will likely warp or crack and is generally uncomfortable.
STEP 2: Know your joinery
The method in which the frame is joined at the corners is an important detail. Phrases to look for: wooden corner blocks, corner blocks glued and screwed, wooden dowels, double wooden dowels, or metal screws with brackets. These are quality joins. Avoid a sofa that's solely held together with nails, staples, or glue. While these elements can often be used to reinforce a frame, they shouldn't be the main feature of a sofa's construction.
STEP 3: Hand-tied springs are best
Eight-way hand-tied springs are the creme-de-la-creme of sofa springs – they're incredibly comfortable and durably constructed, with a price tag to match. A less expensive option are serpentine springs, which are pre-assembled segments of snaking, twisted wire. Heavily weighted serpentine springs are a great affordable option. Avoid cheap, lightweight serpentine springs which can press on the frame or sag.
STEP 4: Invest in quality fillings
Polyurethane foam is a common cushion filling that's durable and easy to care for. But be selective: foam that's too dense can feel hard, and foam that's too soft can deteriorate quickly with regular use. Firm foam wrapped in polyester batting is an economical choice that's also comfortable. For a top-of-the-line sofa, we recommend high-resilient (HR) foam wrapped in a down and feather combo. It's lush, plump, and long-lasting.
STEP 5: Look for durable fabrics
Sofas in cotton or linen fabric, and leather sofas are classic upholstery materials that are worth investing in. Synthetic fabrics like microfiber are also great options that are durable and easy to clean. Fabrics with some irregularities in the surface (like a small-scale pattern or woven texture) are better at hiding dirt and wear than a smooth fabric like a plain linen. Choose a fabric that will work with your lifestyle.
Tip: Measure Carefully!
Make sure that the sofa will fit through any necessary doorway openings and hallways in your home. Often the legs will be removable to make it easier to move.
More Furniture Ideas and Advice
5 Tips for Buying an Accent Chair
5 Tips for Buying an Office Chair