5 Tips for Buying an Accent Chair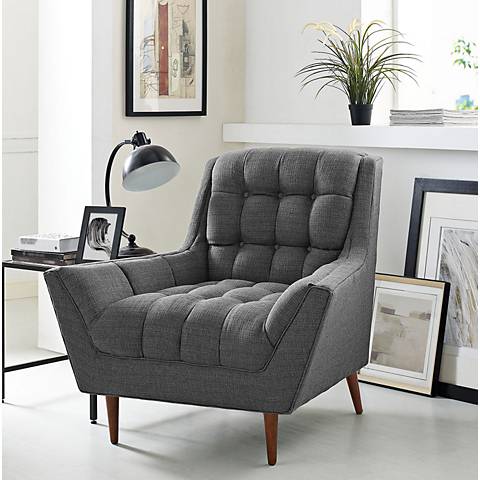 An accent chair
(also called an occasional chair or side chair) can provide extra seating and complete the design of a living room or bedroom in a stylish way.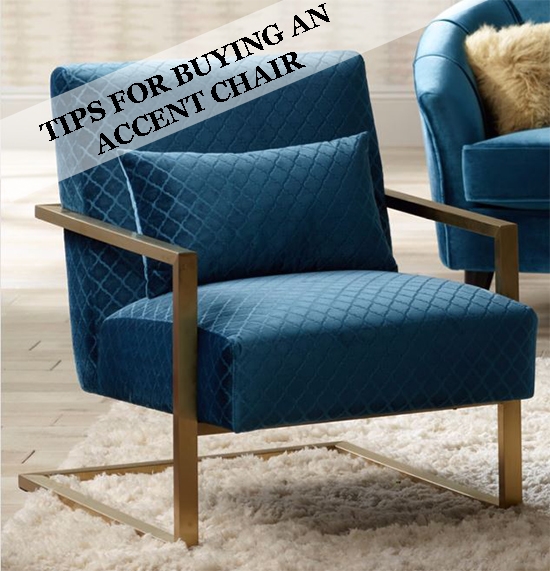 It's important to know what to look for whether you're
shopping for accent chairs online
or in-store. Here are five helpful tips for buying an accent chair.
STEP 1. Determine Your Needs
A large room may require a pair of chairs, but a smaller space may function better with just one chair. Also, do you require an oversize recliner? A petite slipper chair? A large wingback?
STEP 2. Establish Your Budget
Establishing a budget will create a filter to use when searching for chairs and will streamline your search by reducing the number of options available.
STEP 3. Measure the Space
Since an accent chair is often floating in the room, it's easy to guess incorrectly what size chair will fit. Be sure to measure your room and plan out where the chair will go to ensure that it fits and will be functional.
Measuring Tip: It may be helpful to lay out a large piece of paper cut to the size of the chair or tape off a rectangle to provide a visual estimate of how the chair will fit.
STEP 4. Decide if You Want Your Chair to Complement or Contrast Your Decor
An accent chair can be purchased to coordinate with your existing furnishings, or it can become a statement piece in the room.
STEP 5. Search Online
Many home furnishings stores carry more options online than are featured on showroom floors. With plenty of details available in the product descriptions, you'll be equipped to make a smart purchase over the internet without seeing the accent chair in person.
Bonus Tip: 
Choose a style you like. Avoid making a purchase based solely on price, as an accent chair is an investment similar to a sofa. Select one that's in a style and fabric you like to create a design statement you'll enjoy for years to come.
Questions About Buying an Accent Chair?
Contact us to
speak with one of our professional decor consultants
or
visit a Lamps Plus store location
near you. We'll be happy to assist you in completing your home decorating project.
More Furniture Ideas and Advice
5 Tips for Buying a Sofa
5 Tips for Buying an Office Chair
How to Style Bookshelves
5 Tips for Buying a Barstool