A Brief History of Oriental Rugs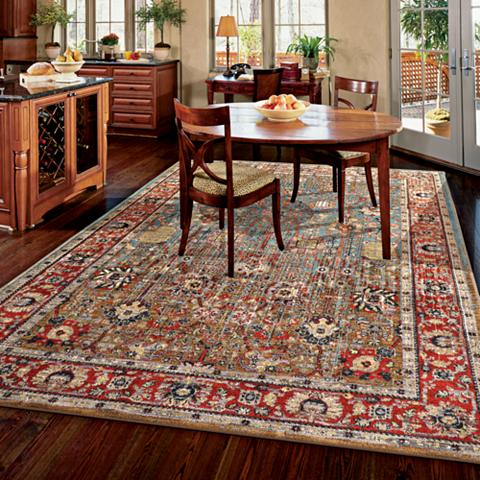 An ancient art, woven rugs have been painstakingly crafted according to rich local traditions for more than two thousand years.
Cultures around the globe have contributed to this textile art. From the humblest of homes to the grandest palaces, hand-tufted carpets provide both a rich beauty and a stylish comfort.
The oldest surviving woven rug dates back to the year 500 B.C. and was found in ancient Persia, or modern-day Iran.
Hand-knotted carpets probably existed hundreds of years earlier in the area which is now Georgia, Armenia, Azerbaijan, and Turkey. The craft was not limited to this area, as traditions of woven carpets soon evolved elsewhere across Asia.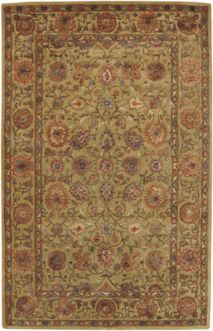 Birthplace of the Tradition
Rugs can be classified by their place of origin, and perhaps the richest traditions belong to Turkish rugs, Indian rugs, Caucasian rugs, Turkmen rugs, and, Persian rugs.
Beautiful rugs are crafted in many other countries, and there is a long history of Tibetan rugs, Chinese rugs, Afghani rugs, and more. Hand-crafted carpets from this broad geographical region are often referred to as Oriental rugs.
Oriental rugs are perhaps the most treasured and revered examples of this ancient art form. In the classic tradition, rugs are hand-made in a painstaking weaving process.
Today more affordable versions can be created with machines. However, the finest and most desirable rugs are still made entirely by hand by experienced craftsmen.
Though beautiful rugs are now produced all over the world, the majority of production still takes place very near to where the tradition began many centuries ago.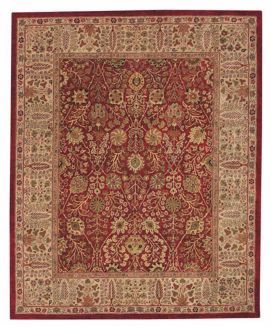 Textiles and Design
Wool is the most commonly used fiber for rug-making. Other choices included silk, cotton, and man-made fibers such as nylon.
Wool has proven to be more resilient, stay clean longer, and clean up better than other fibers. For these reasons, the majority of Oriental rugs are still crafted from wool.
The design of Oriental rugs encompasses wonderfully complex symbolism.
The earliest, most authentic designs are a reflection of the area where they were created. Rug makers weaved colors, patterns, and shapes that related to their surroundings and their culture. Historically, a rug could be traced back to its origin simply by its design.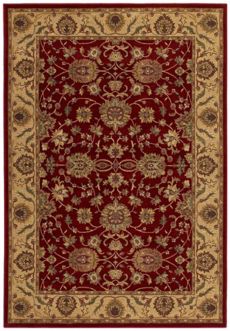 Introduction to the West
It was many centuries before carpets became common in Western Europe. In the 17th Century, trade in beautifully woven carpets began to flow through Venice to the rest of Europe.
At that time carpets were more often hung on the wall or laid across tables. Floor coverings did not become popular in Western Europe for another hundred years or so.
Area rugs are now an intricate part of interior design across the world. Modern designs have joined traditional patterns, and there are now more choices than ever to decorate your home.
Browse our extensive selection of beautiful area rugs where you're sure to find a design that complements your home decor.
Questions About Area Rugs?
We are here to help! Contact us or visit one of our Lamps Plus lighting and home decor stores near you.
More Rugs Ideas and Advice