Rug Glossary A to Z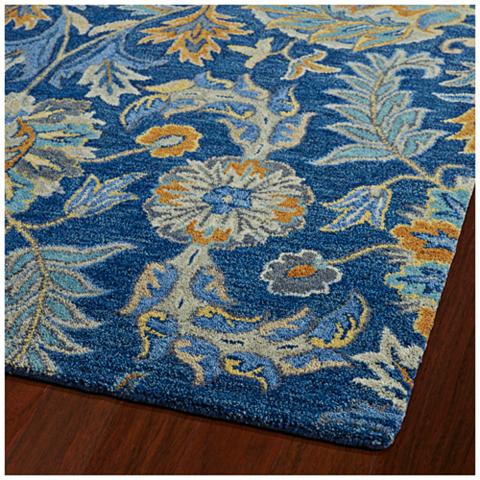 Area rugs set the stage for your home decor. The perfect rug defines a space and creates an inviting, cohesive feel by merging furniture and decorations.
There are many styles and types of rugs available, so we put together a glossary of terms aimed at helping you find the perfect area rug for your home.
Browse all of our area rugs, including our selection of traditional and Oriental rugs, contemporary rugs, rustic rugs. We have a growing selection of eco-friendly rugs, too.
Have more questions? Contact us at 800-782-1967 or visit a Lamps Plus store near you.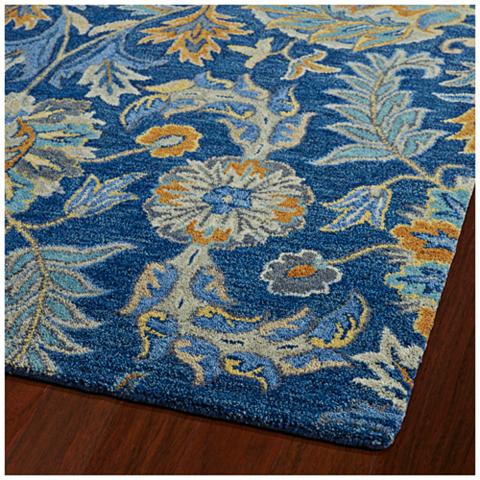 Now, on to the letter A…
Abrash (Arbrush)
A natural effect of hand-weaving, abrash shows as unintended gradations of color within an area or field of color. In Persian rugs and other hand-made pieces, this usually appears as tonal stripes running horizontally across the rug. Subtle instances of abrash are caused by natural variations in yarn diameter caused by hand-spinning, while heavier appearances of abrash are caused by switches of the dye batch.
Since abrash is a natural effect of hand-weaving, and is sometimes an intentional attempt by the weaver to add interest to monotonous open-field backgrounds, it is generally considered to be a desirable feature of tribal rugs.
Age
Age classifies how old the rug is. All hand-made rugs are placed within these three categories: Antique, Semi-Antique and Contemporary.
All-Over Design
A rug that has a pattern that fully covers the area of the rug from side-to-side. Rugs of this type have no contrasting center or border pattern.
Antique Wash
A chemical wash that imitates an antique look.
Art Silk
Artificial silk yarn for weaving that is made from cotton, rayon, viscose or polyester that resembles silk. It is soft to the touch and more affordable than the expensive silk originals, but it is not real silk.
Aubusson (Aubuson)
Style of rug was made in France from the 15th to 17th century. Rugs labled as Aubusson today typically feature floral and architectural patterns and rugs with floral medallion centers.
Background Color
A color that is "behind" the main design or border of the rug. In most case, the background color is the predominant color of the rug.
Backing
Fabric that makes up the backside of the carpet and that is used to protect and secure the rug construction.
Bamboo Rugs
Rugs or mats woven from natural bamboo fibers, a renewable resource. These types of rugs are considered eco-friendly.
Berber
Berber rugs are traditionally hand-crafted pieces from North Africa. The term more commonly refers to carpeting with a natural colored look.
Blend
Carpets manufactured with more than one kind of fiber or material.
Border
A design or color at the edge of a rug that contrasts with the center field or pattern.
Braided
A rug made of fabric or yarn that is machine or hand-braided together and then put together in a spiral or oval pattern.
Carving
Rugs that have been given different levels of pile or material height to create and emphasize patterns or details.
Chenille
A fabric with a deep and luxurious pile.
Cloudband
A pattern originally from Chinese and Asian fabrics and rugs that is fashioned to look like a swirling band of clouds. This pattern is also sometimes seen in Persian and Middle Eastern rug designs.
Cotton
Cotton is a natural fiber extracted from the cotton boll or seedpod. Cotton fiber is ideal for spinning and is often used in rugs for backing and fringes. Cotton rugs.
Cut-Pile
Cut-pile is a smooth finish created by cutting off the tops of the wool loops. The cut loops are then twisted to make tufts of yarn that stand erect, creating a soft even surface. Also known as 'velour' or 'velvet' pile.
Density
Refers to the number or yarns and height of the pile in a rug. Generally, the higher the density the better the rug quality.
Duracord
Duracord fabric has a cotton-like feel but is a man-made industrial yarn that has made for exposure to the outdoor elements.
Faux Silk
A material that has the look and feel of real silk, but is made from a synthetic, viscose, artificial or "faux" silk material. Also sometimes called "false" silk.
Fringe
Decorative yarn that extends from both ends of a rug.
Geometric
Any rug that uses patterns of straight lines or block shapes.
Hand-Hooked
Similar to a hand-tufted rugs, but in the hand-hooked process the pile is left looped rather than cut. A backing glue and material is attached to the back of the rug to hold the loops in place.
Hand-Knotted
Hand-knotted rugs typically take the longest to make and are the most expensive. They are usually created from wool or silk with cotton yarn woven through wraps of material to hold them together. Hand-knotted rugs are many times given a decorative fringe.
Hand-Tufted
Hand-tufted rugs made by weavers using a needle tool to push yarn through a backing to form a complex pattern. A backing material, usually with a latex binder, is attached to anchor and protect the rug.
Kilim
A weaved rug with a tapestry-like pattern.
Knot
Knots are used to loop rug material and hold it together. On Oriental hand-knotted rugs, the type of knot used indicates the region the rug comes from.
Knot Count
Refers to the number of knots per rug square inch.
Loom
A loom is a machine or device for weaving thread or yarn into textiles. Looms come in all sizes and types, from hand-operated to large fixed machines.
Luster
The brightness or sheen of a rug. May also refer to any natural or synthetic fabric with a lustrous finish.
Motifs
Single or repeated elements of a rug pattern.
Pile
The surface or face of the rug. Pile is also used to describe the height of the rug yarn or material.
Polypropylene
A synthetic fiber that is very durable and has high colorfast properties. This type of material is used commonly in machine-made rugs and rugs intended for outdoor use.
Runner
A rug that is long, narrow and rectangular and made for use in hallways or stairways. A more old-fashioned term is "corridor" rugs.
Savonnerie
A hand-knotted rug with a floral center, open field and broken borders that dates back to French design from the 18th century.
Semi-Antique
Rugs between 25 and 60 years old.
Silk
The soft, lustrous fiber obtained as a filament from the cocoon of the silkworm. Silk is a very expensive fiber and is used less than wool.
Soumak
A type of flat-weave, hand-made carpet. It is one of the oldest rug techniques in existence and is seen commonly in Persian rugs and rugs from Iran.
Tabriz
A city in northwest Iran that has been a rug weaving center for centuries. Typical patterns from the region include medallions and pictorial rugs.
Tone-on-Tone
Two or more tones of the same color in a rug.
Transitional Style
A rug that is able to fit into both contemporary and traditional style decors.
Vegetable Dyes
These rug dyes are produced from natural sources such as berries, roots and tree barks. They offer a soft and natural look, but are not as durable and colorfast as some synthetic dyes.
Wool
The fine, soft, curly hair that forms the fleece of sheep, goats and other animals. Wool is readied for rug use by washing, combing and spinning it into fibers.
Yarn
Cord of twisted fibers.
More Rugs Ideas and Advice
A Brief History of Oriental Rugs