Choosing the Right Ceiling Light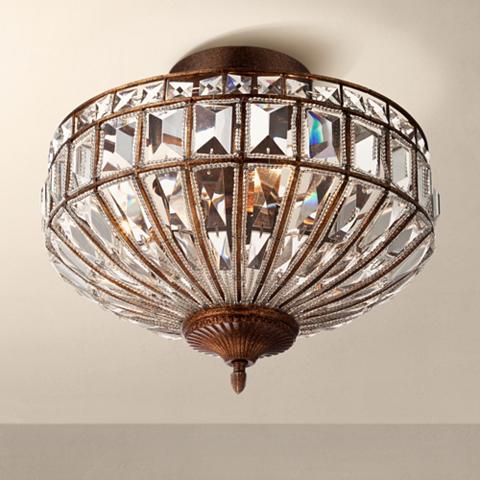 Close to ceiling lights may be one of the most common household lighting solutions for general overall room lighting. These home lighting staples come in a variety of styles and finishes, making it easy to find a design that is just right for your decorating scheme.
Look for dimmable fixtures for more lighting control – you'll find that slightly adjusting the lighting levels will help you easily create the perfect atmosphere for every occasion.
Flushmount Ceiling Lights
Flushmount ceiling lights are low-profile fixtures that are mounted flush with the ceiling. This type connects directly to the power source, and eliminates any space between the light and the ceiling itself. They can be decorative, with some offering chic crystals and patterned art shades, but tend to be unobtrusive, and blend more seamlessly into your existing decor than other ceiling light types.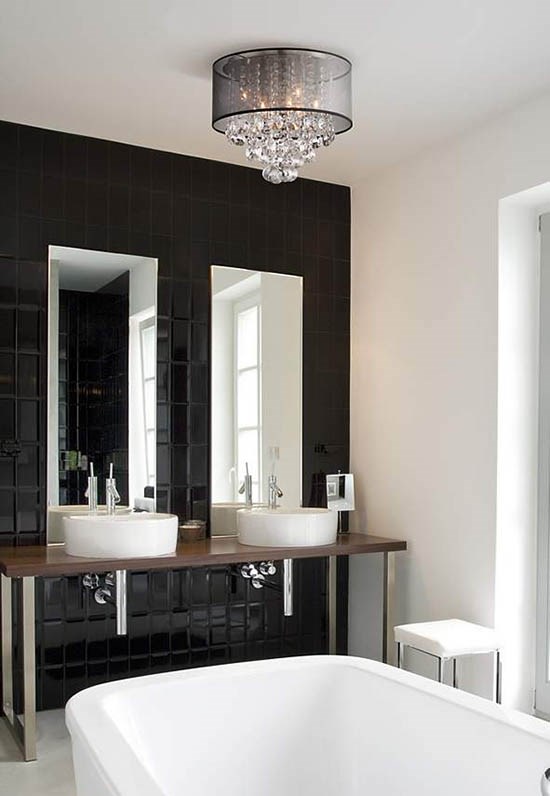 Benefits:
Catches less dust and bugs so you don't have to clean as often
Low-profile is great for high-traffic areas
More practical, understated designs available
Ideal Installations:
Lower ceilings – between 7-8 foot high
Hallways and high-traffic areas
Places you typically walk directly under the light
Kitchens, closets, bathrooms, and bedrooms
Semi-Flushmount Ceiling Lights
Semi-flushmount ceiling lights tend to be more decorative than flushmounts, with many offering more lavish crystal detailing and art glass. They are usually mounted to the ceiling with a short stem below the canopy that gives a small gap between the ceiling and the light. This allows for greater illumination and ambient lighting due to light filtering upward in addition to downward.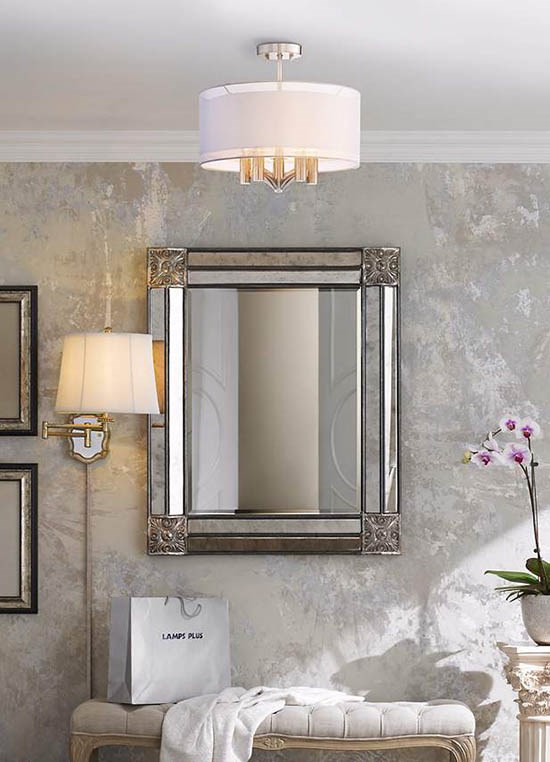 Benefits:
Greater illumination and ambient lighting
Easier access to replace light bulbs
More decorative styles available
Ideal Installations:
Higher ceilings – between 9-10 foot high
Lower ceiling installation in places you won't be walking directly under the llight
Over dining tables, seating areas, bathtubs and vanities
Entryways, bathrooms, bedrooms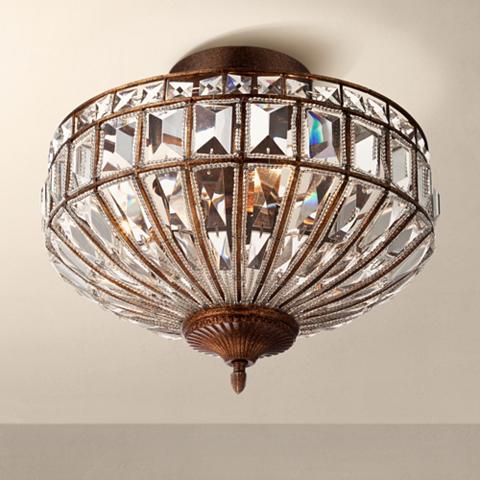 Ceiling Light Shopping Tips
Questions?
Call 800-782-1967 to speak with one of our friendly, professional Lighting & Home Decor Consultants or visit a Lamps Plus location near you. Whether via phone or in person, we're happy to assist you in completing your project.
More Ceiling Light Ideas and Advice