Easy Style Fix: Plug-In Wall Sconces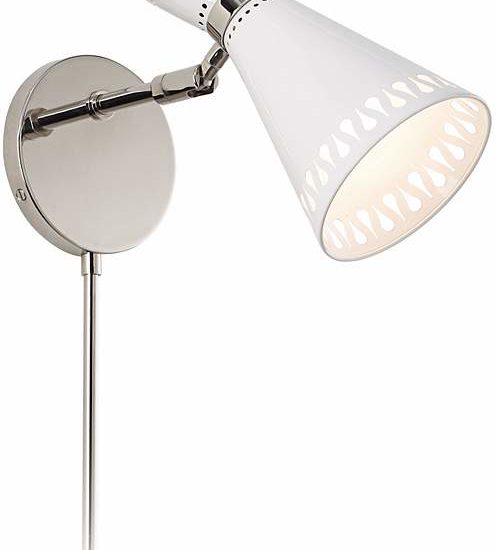 Lamps Plus Facebook reader Wanda recently asked us the following: "Please give me some advice about hanging wall sconces above an electrical outlet. Do I have to knock a hole in the wall to attach electricity between the sconce and the outlet?"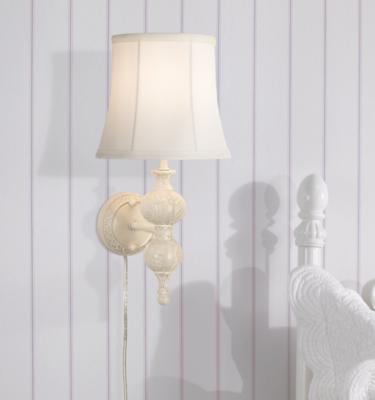 The short answer is, "yes." If you have a wall sconce that requires hardwire installation, and there's not junction box around, you are going to have to have an electrician install a box and wire it for you. If you are an advanced DIY type, you could do this yourself.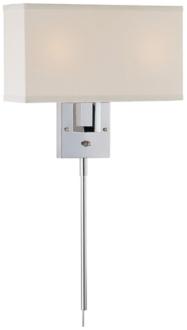 However, if the spot you want to install the sconce is directly above an existing electrical outlet, then I'd suggest using a plug-in wall sconce. These are super easy to install; if you can hang a picture you can install a plug-in sconce!
All you do is attach them to the wall, much as you would hang a photo or art piece, and plug them in. That's it! You can dress the hanging cord up with a cord cover for a fancier look, but there's no electrical work needed.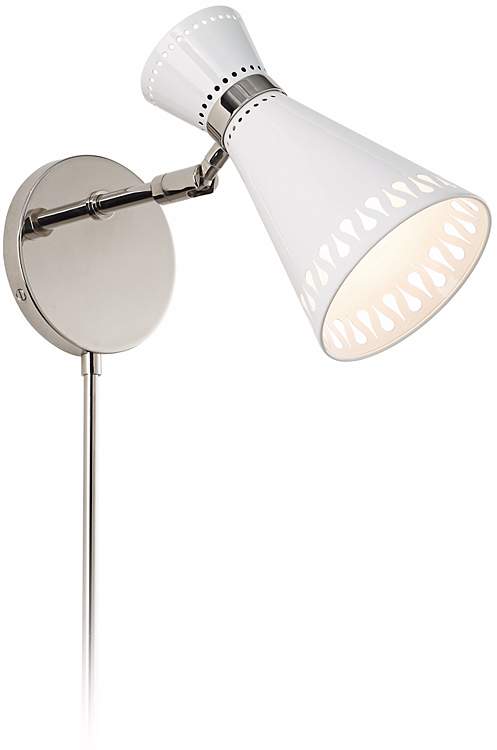 The hardwired sconces offer a more finished look, but for seating areas or around a bed, the plug-in wall sconces look great and offer an easy style fix. And, they come in a wide range of looks.
More Swing Arm Wall Light Ideas and Advice