Swing Arm Lamps and Wall Lamps – A Quick Guide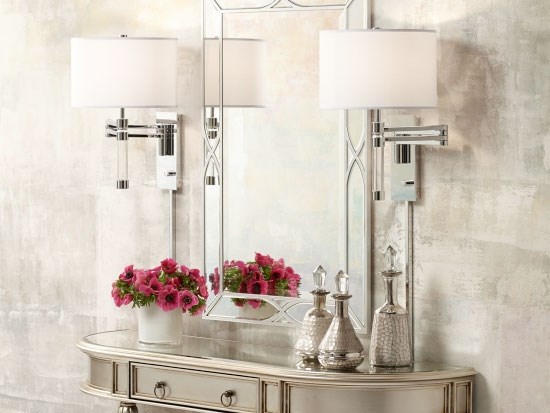 Adjustable and adaptable wall lights and swing arm lamps add both style and functionality to your decor. But with so many wall mounting lights and options to choose from, which is right for you?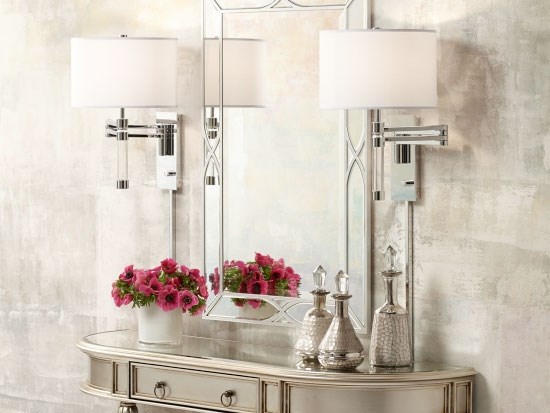 Easy to Install Plug-In Wall Lamps
Want an easy way to try out the wall lamp look? Plug-in swing arms are very simple to install and look great for years to come.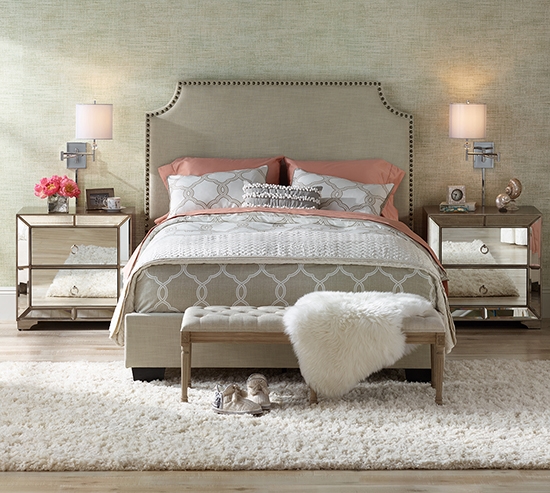 Simply mount the wall lamps like a picture or hanging piece of artwork, and then plug them into any standard household outlet. You may also purchase decorative cord covers to cover the hanging cords for a professionally finished look.
Installing a plug-in swing arm wall lamp is simple and easy. For a step-by-step guide, check out our installation video for a complete walk through on how to install your plug-in swing arm wall lamp with ease.
Most plug-in swing arm lamps and wall lamps come with at least 6 feet of cord, making it easy to reach outlets next to a reading chair, sofa or bed.
Hard-Wired Wall Lamps for a Refined Look
Hard-wired wall lamps, also known as direct wired wall lamps, offer the same great style as plug-in models, but they do not have a cord and must therefore be hard-wired into your home.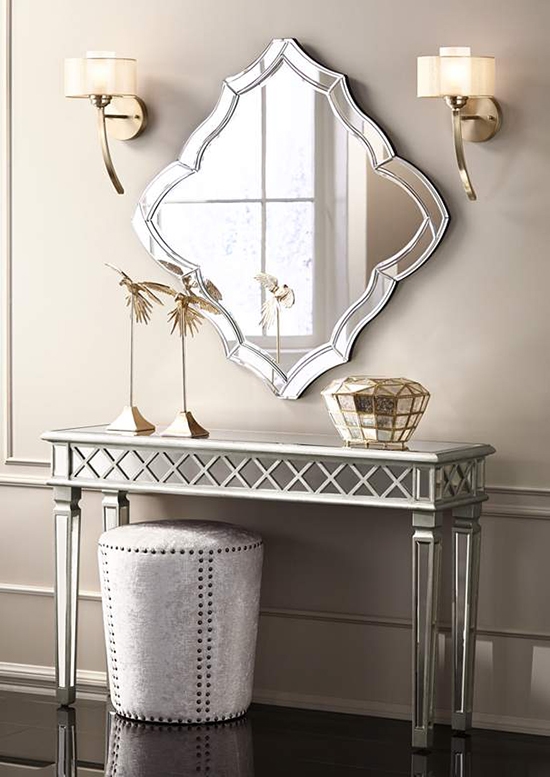 These wall lamps offer a very refined look because there is no exposed cord. However, they are a bit more difficult to install and you may choose to use the services of an electrician for installation.
Adjustable Swing Arms
Functional swing arm lamps, like the one shown below, feature an adjustable arm that pivots and swings into a number of positions, allowing you to control the position of the lighting source.
This makes them ideal for reading or other tasks. They're perfect on either side of a bed headboard, above a desk, or next to a favorite reading chair.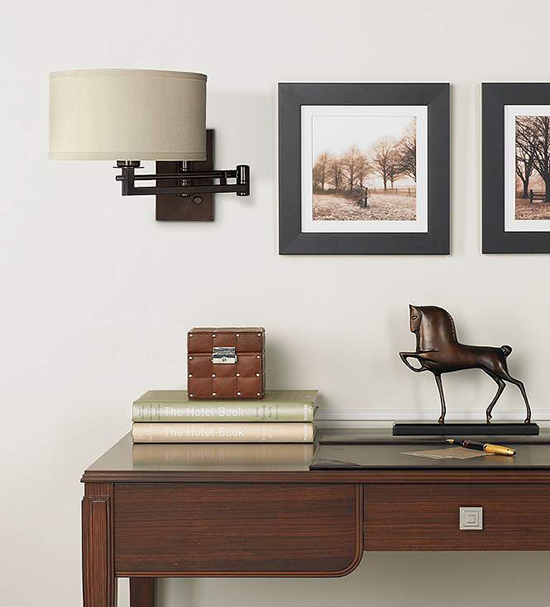 Swing arms are available in a wide variety of styles and finishes. There are sleek modern swing arm lamps out there, as well as more traditional designs with shades.
Space-Saving Wall Lamps
Like swing arm lighting, wall lamps also attach or hang from the wall surface, but they lack the adjustable swing arm feature.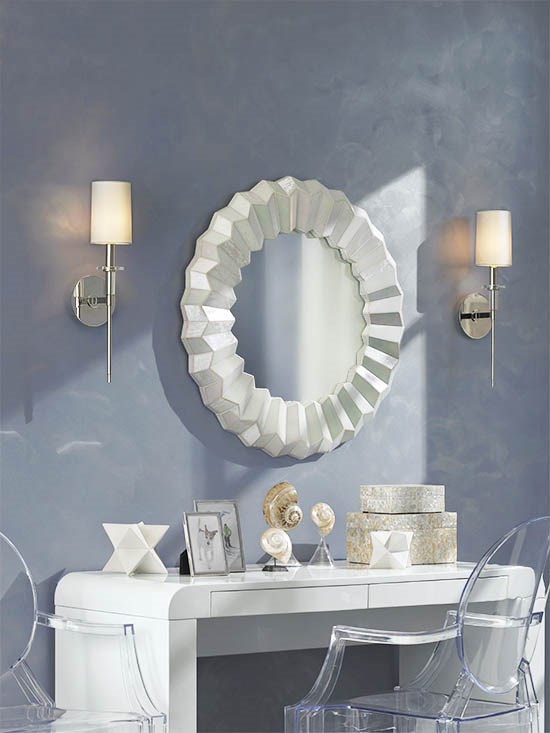 Because the lamp arm is in a fixed position, this type of lighting should be used in locations where having an adjustable light source is not an issue, like on either side of a vanity or bathroom mirror or above a console table.
Wall lamps are great for areas where you're short on space or need a little more light. Illuminate a dim hallway or flank a bathroom mirror with a pair of wall lamps for an ambient glow.
Wall lamps are also available in a range of styles to complement a variety of decor from contemporary to classic.
Swing Arm Wall Light Questions?
If you need more information, contact a Lamps Plus certified lighting consultant, or visit one of the many Lamps Plus store locations.
More Swing Arm Wall Light Ideas and Advice