Fillable Lamp How-To
Perfect for the holidays and for all year long, fillable lamp designs from our Color + Plus™ collection allow you to add customized style to any room in your home. You can decorate seasonally with holiday-themed fillings or pack them with treasured keepsakes for a year-round personalized style.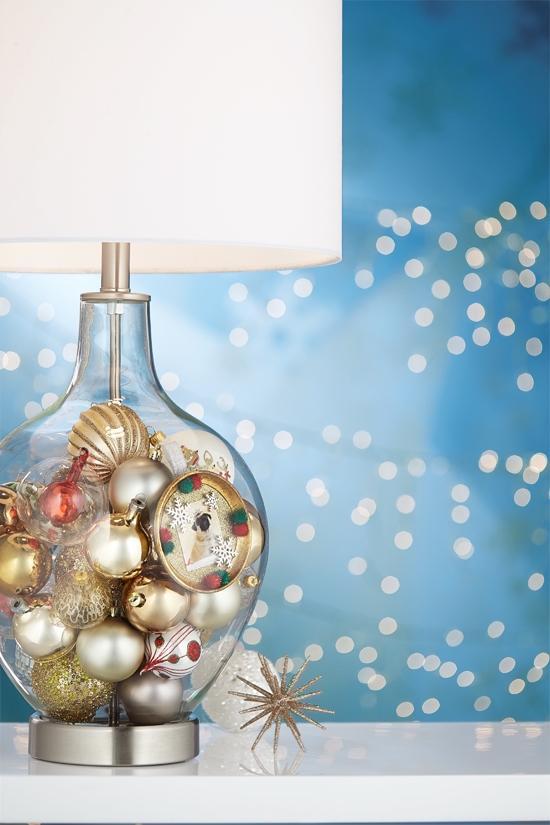 Available in a variety of glass shapes, our Color+Plus clear fillable lamps are easily personalized in three simple steps:
1. Disassemble Fillable Table Lamp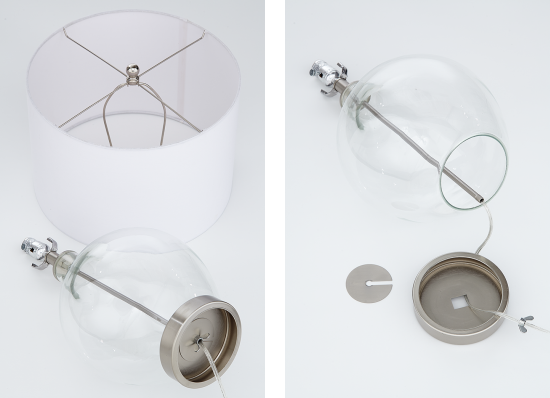 Start by removing the lamp shade and harp so that the base sits easily on its side. Next, loosen the wing nut that secures the baseplate to the glass base.
2. Fill Clear Glass Base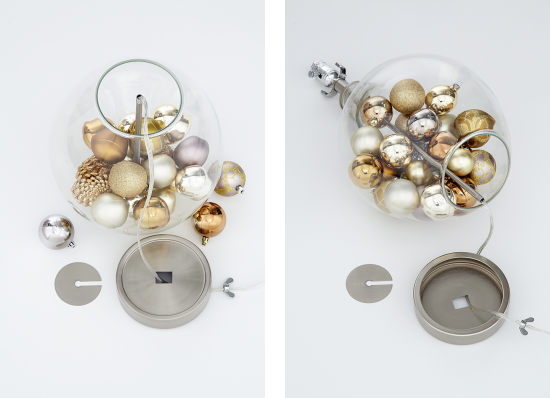 Put your decorative elements inside the clear glass base. Christmas ornaments, seashells, postcards—just about anything looks great. When filling the base, keep in mind that you'll need to turn your entire design upright again when you're done.
3. Reassemble Table Lamp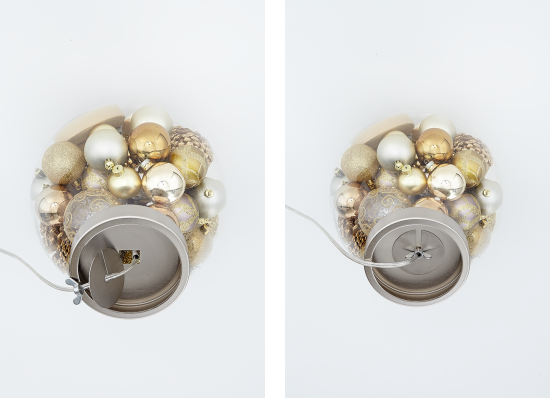 Once your design is complete, simply reattach the baseplate and tighten the wing nuts until it is securely affixed.
At last…Enjoy! Your new fillable lamp is perfect for expressing yourself. Whether you're showing off pictures of children and grandchildren or displaying a collection of fall leaves from your backyard, fillable glass lamps are the perfect way to display everything you treasure most in life.
To see this same base shape in virtually any color under sun, check out our complete line of glass table lamps in 100+ colors.
More Table Lamp Ideas and Advice:
How to Choose the Perfect Bedside Reading Lamps