Get a Shade – The One Step Room Makeover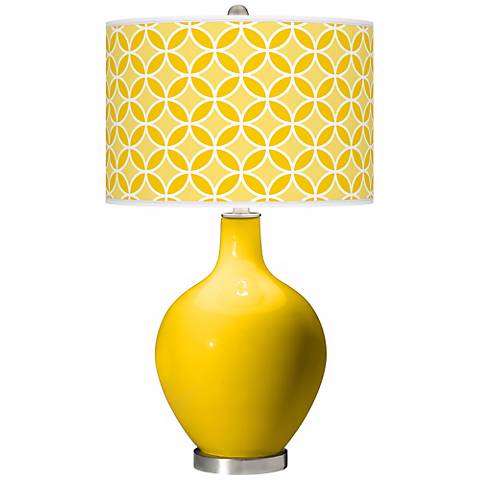 The right lamp shade can provide an instant new look to freshen up old furnishings or match a new paint decor. Coordinating a new shade to an existing base is fairly easy. All you need to do is keep in mind are a couple of simple guidelines.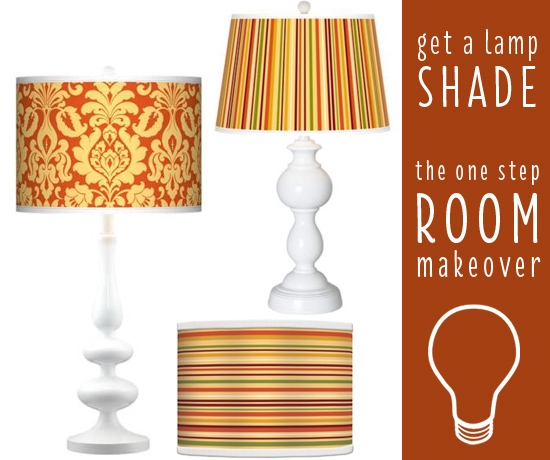 Measure for Size
You'll need to have four measurements when you're shopping for a new shade: the top diameter; the bottom diameter; the vertical height; and the vertical slant.
A. Measure Top Diameter
B. Measure Bottom Diameter
C. Measure Vertical Slant
D. Measure Vertical Height
The video below from the Lamps Plus YouTube channel demonstrates the measuring process.
Shade vs. Lamp
The height of the shade should be roughly 3/4 the height of the base, and the shade's width should extend past the widest part of the lamp base.
Make sure that any new shade extends down far enough to cover all the electrical fittings and the base of the socket.
Lamp Shade Shapes
Try looking for a lamp shade that echoes some shape or curve of the lamp base. For example, an urn-shaped lamp can be matched with a flared shade that repeats the basic outline of the lamp base.
Similarly, a square, mission-styled base would work well with a rectangular or square-shaped shade.
Lamp Shade Harps and Risers
These bits of hardware allow you to easily adjust the shade position for a perfect fit. Harps are the metal frames that attach to the lamp base saddle and hold the shade in place. They can be used to greatly raise the height of a shade.
Harps come in one inch increments beginning at 7″ and continuing up to 12″, and come in light or heavyweight units, depending on the size and weight of your shade. They cost around $1.99 a unit.
Risers screw onto the harps and can be used to minutely adjust the shade, allowing you to adjust a shade to just the right fit. They come in 1/2 inch, 1 ½" and 2″ increments, and generally cost around a dollar.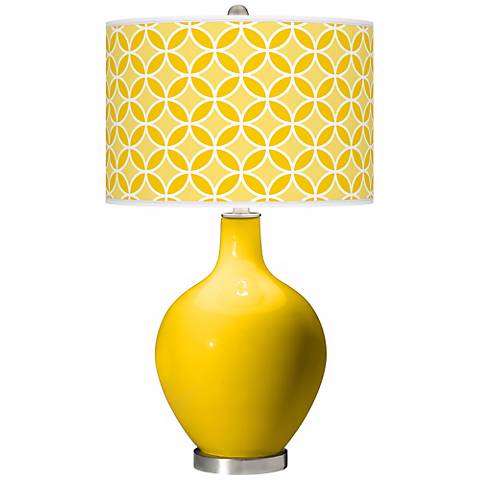 Lamp Shade Fitters or Fittings
Spider fittings are used with a shade harps. These are most common in table and floor lamps.
Uno is a fitting seen on smaller table or bedside lamps and swing arms.
Clip-on is a specialty fitting seen on smaller accent lamps and chandeliers. You'll find both clip-on chandelier shades and clip-on table lamp shades in our selection.
Getting the Right Look
Once you've determined the basic shape size and shape of shade you'd like to go for, you can narrow your search down to find the perfect match.
Lamp Shade Questions
If you happen to live near one of our Lamps Plus store locations, one of our lighting associates will be happy to help you find the perfect shade!
If you're not near a store area, shop for lamp shades online or contact us for further assistance.
More Lamp Shades Ideas and Advice:
Add a New Look with Giclee Art Shades
How to Find the Perfect Table Lamp