Guide to Creating an Unforgettable Experience With Party Lights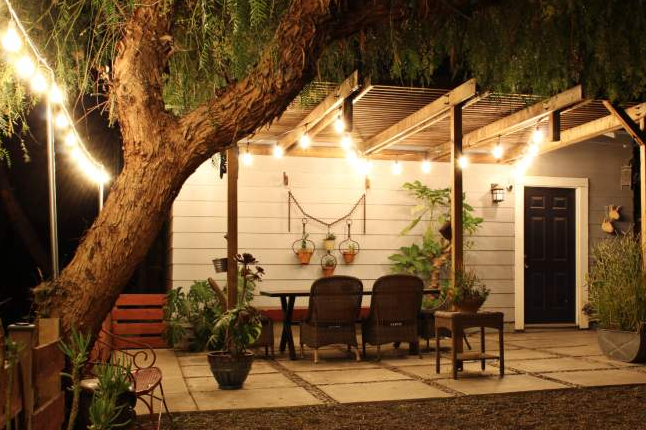 When Fergie sings "A Little Party Never Killed Nobody," she forgets to add, "unless it has terrible lighting." If you have ever attended a party where the party lights were poorly set up, you understand what this means.
You will often hear that a good party depends on both energy and excitement. However, it is almost impossible to create good energy and excitement if you do not carefully plan your party lighting.
If you don't know how to set up the party lights for your event, do not worry. By the end of this article, you will have all the information you need to light your party so it creates a fun, sophisticated, exciting, and energetic atmosphere. At the end of the article, we also share some insights on using party lights safely.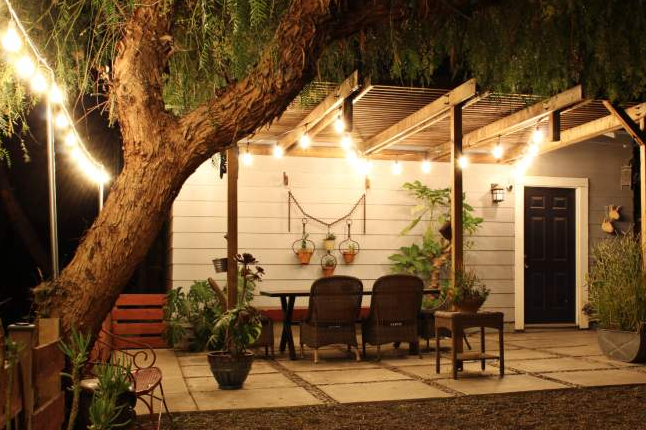 What Are Party Lights?
The ordinary lights we use indoors and outdoors every day are mostly used for utility, ensuring that we can see our way through an area that would otherwise have been dark without the lights. While the designs of the lights can add splashes of color or personality, the lighting itself serves a specific purpose.
To some degree, party lights play the same role as those ordinary everyday lights, but they also go beyond that and work to set a certain mood or feeling. The term "party lights" is more of a catchall term referring to several different styles of lighting that are each used differently. To get an idea of how these various lights set certain moods, let's start by looking at the different types of common and popular party lights.
Decoration Lights
Decoration lights have the principal role of attracting attention, while simultaneously making a setting look beautiful and sophisticated. They come in several different types; including string lights, water droplets, or rope lights.
The specific type of decorative light you need depends on the occasion. For example, a dinner party for close family and friends may work better with warm, comforting colors. On the other hand, a party for young people may require something more vivid and vibrant, like fast color-changing decorative lights in a variety of bright tones.
Fairy Lights
Some parties require more restrained illumination. For example, a cocktail party or a dinner party with close friends and family. If you decide to prepare decorative lights for the occasion instead of using your normal lighting fixtures, fairy lights offer classy alternative.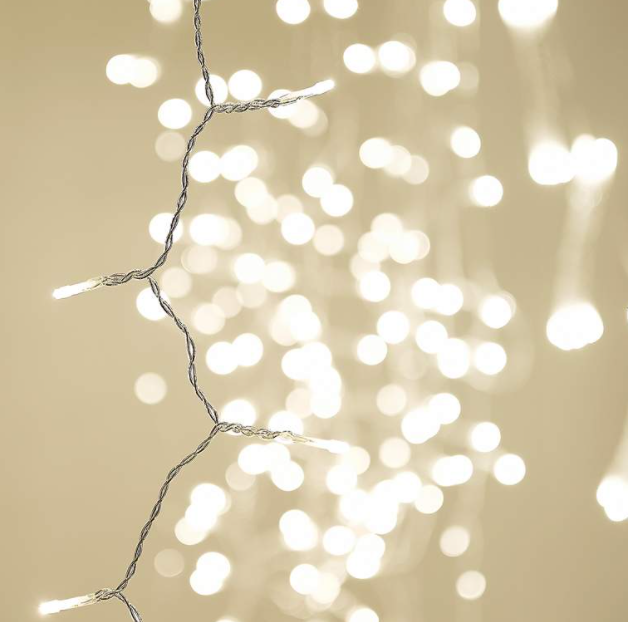 Disco Lights 
No party is complete without LED disco lights, or even a classic disco ball! While disco lights are great for setting the tone of a party, you will also need a few standalone LED party bulbs to complement these lights. 
Disco lights are colored lights designed to flash on and off in time with the music being played. These lights peaked in popularity in the 1970s, when disco clubs were widespread and all the rage. 
Disco lights, sometimes referred to as DJ lights, have an internal sound-activation mechanism. This mechanism ensures that the lights operate to match the music playing at specific moments, changing colors or pulsating with different patters in time with the beat and melody. 
LED Light Strips
The home improvement site BobVilla.com defines LED strip lights as, "long circuit boards with surface-mount device light-emitting diodes (SMD LEDs)." The site adds; "The strips are also known as LED tape or ribbon lights and usually have an adhesive backing for easy installation." 
LED light strips come in different colors. They also tend to be waterproof, meaning these versatile lights can be used both indoors and outdoors. These lights can also draw attention to places that may otherwise cause hazards, such as steps, poles, window frames, and plants.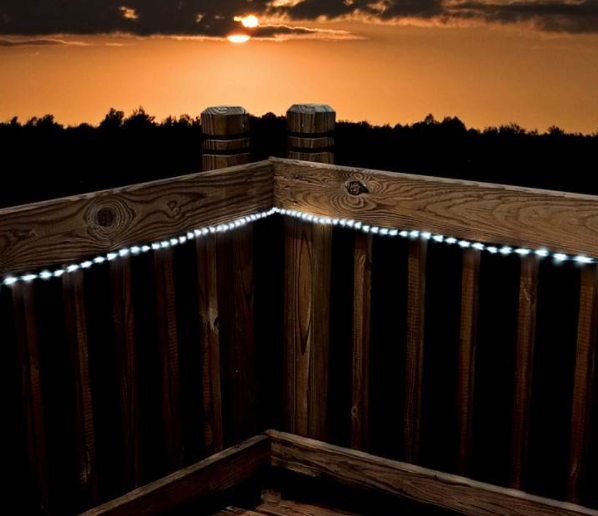 Why Lighting is Important for a Party
According to Carla McDonald, a contributor at Huffpost.com, "An easy way to make your guests feel attractive is to light them like movie stars." 
McDonald notes that the proper lighting will make your guests feel gorgeous, making them "relax, become less self-conscious and take more joy in themselves and others."   
A study done by a group of scholars and published by the Cell journal concludes, "Light exerts a range of powerful biological effects beyond image vision, including mood and learning regulation." 
This conclusion indicates that how you light your party has a considerable effect on the mood of your guests. Therefore, you need to look at party lights as the most influential tool in your kit to create the exact mood and tone you want. 
The lights you choose for your party should provide new arrivals with an idea of what they can expect. For instance, you would use a different set of lights for a party intended to be classy than one designed to be wild or silly. 
Before you worry about the type of party lights you need at your party, the most critical factor to consider is the type of party you want. Then, everything else will fall in place.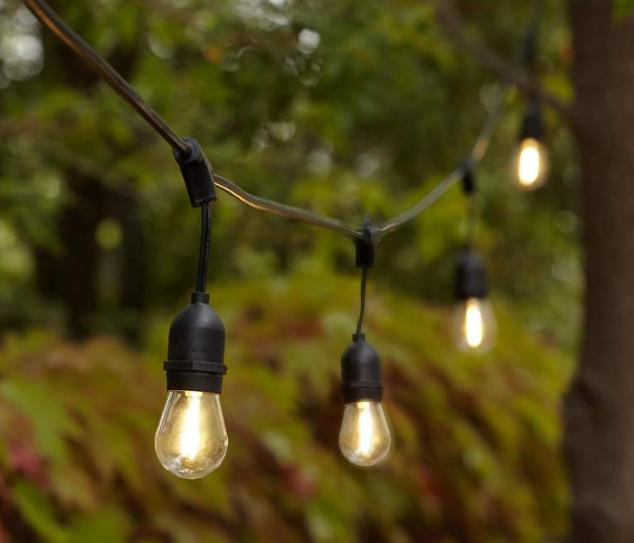 Consider Location When Lighting a Party
Now that we know what party lights are and why they are essential, it is time to get practical and look at how you should approach lighting for a party depending on that party's location.  
How Do You Light a Room for a Party?
We have already noted that the lighting you need in a room should be informed by the type of party you want to host. However, certain elements are common no matter which room you want to light.
The first place you need to focus when lighting a room for a party is the entrance. You want it to be clear to the guests where the party is at. This may mean placing a strip of LED lights on the doorframe to attract attention to the entrance, or setting up small colored spotlights. 
LED strips could also be used to create a nice path from the guest parking towards the main room of the party. 
Carla McDonald advises that if the room where you are hosting the guests has an overhead light, you need to switch it off. This is because "Overhead lighting casts very unflattering shadows." 
If you are not convinced that you do not need the overhead light at your party, McDonald has news for you. She says, "In Hollywood, overhead lighting is used as a way to age actors and actresses."
Even though the lighting at your party should not be above your guests, it should also not shine directly into their eyes or be too bright in general. 
Event planner Natasha Miller advises, "Space your lights out and point them away from where your guests are going to be." She adds, "Stick to dimmer sources of illumination when you need to put lights close to your guests."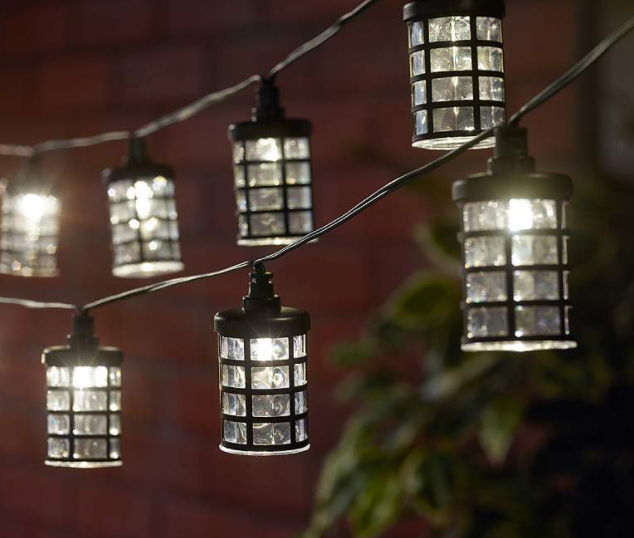 How to Light a Dinner Party
Many people believe that a dinner party is an easier occasion to prepare for and host because all you need to do is prepare a great meal. If you are one of these people, Olivia Heath of HouseBeautiful.com has news. 
She says, "Dinner parties and romantic meals at home are not just about the food – the food actually accounts for about a third of the requirements, the other two being guest list and ambiance."
Here are some tips to follow when lighting a dinner party:
Ensure that the lighting is not too harsh, but also not too dark. Heath advises that the light should allow guests to see each other and the food they are eating. 
Use a warm white glow to make food look attractive. 
Avoid dark shades that could take guests' minds away from the food or cast the food presentation in a bad light. 
Choose light colors that increase appetite, such as yellow, orange, and red. 
Lighting an Outdoor Party
Many people lucky enough to have the space prefer to host parties outdoors. To create a mood that your guests will remember, you may want to transform the space so that it's well-lit and colorful. 
Hosting a party outdoors provides a variety of creative opportunities. For example, you could install tree feature lights. With these, you hit two birds with one stone as you create a mood while also illuminating the spaces so that people can navigate safely around them. 
It's crucial to ensure that your lighting highlights areas that guests will frequent. For example, if you have a buffet, you need to ensure that the area where guests access food is well lit so they can clearly see their choices.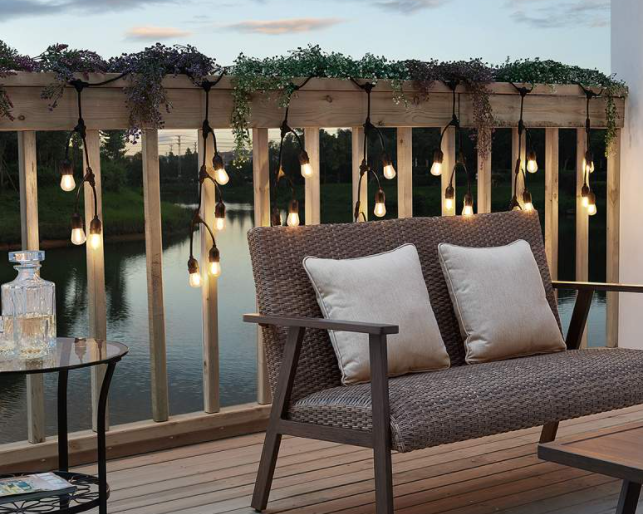 A Word on Safety
Great party lighting can become a safety hazard if you don't plan carefully. Here are some safety tips you should keep in mind.
Take time to read any instructions carefully before using your party lights, and follow those instructions when you set them up. 
If you decide to use candles for lighting, ensure they are attached to secure bases and keep them away from high traffic areas. 
If the party is outdoors, only use extension cords and bulbs that are outdoor-rated.
Avoid a tripping hazard by ensuring that cords are tucked out of the way. 
Keep cords and lamps away from sinks.
Never overload circuits.  
What to Avoid
The home design and décor website ApartmentTherapy.com advises that you avoid light meant for one part of your house spilling into parts where it is not wanted. The same source cautions against strongly colored lights unless you are hosting a Halloween party because they can mess up people's complexions. 
More Outdoor and Party Lighting Ideas and Advice
Adding Life and Light to Your Outdoor Spaces