Outdoor Party Basics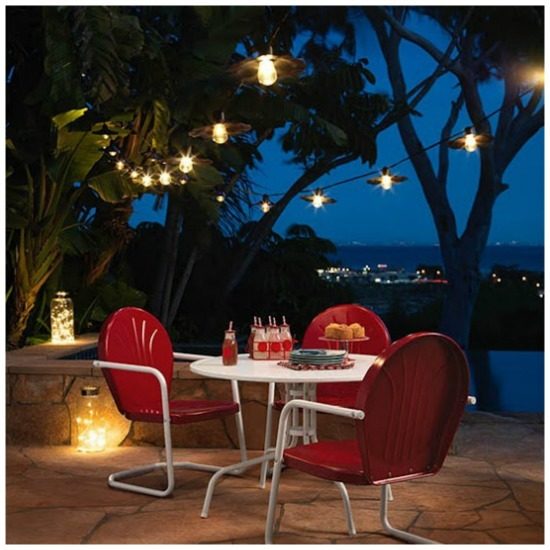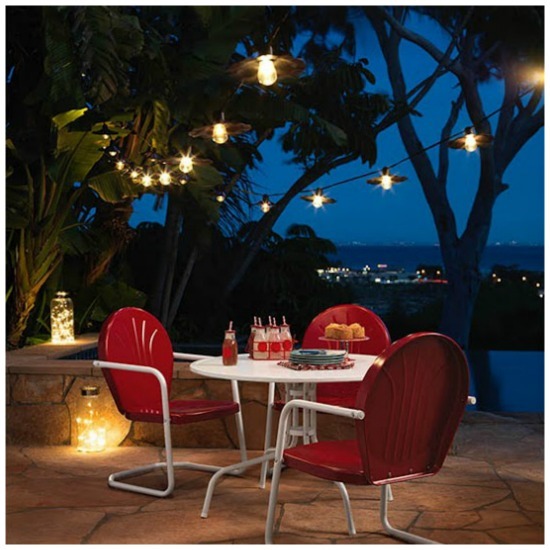 Somehow it is outdoor entertaining weather! It snuck up on me out of nowhere and bam, it's time to have parties al fresco. Outdoor party basics, after food and drink, consist of creating a welcoming atmosphere and comfort for your guests.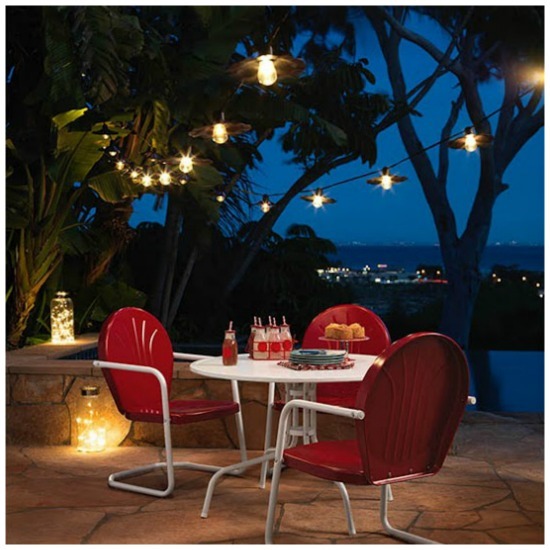 We were drawn to this party picture because of the shimmering glow of the lights that envelops the space as well as the ease in which a makeshift buffet/bar has been created from a dining table. Here are three ideas to try out.
1. For starters, festive outdoor party lights really create the mood and make the space look like a festive piazza sent down from heaven.
2. In addition to your existing exterior lights or outdoor floor lamps, which are great by club chairs, don't forget to supplement the electric lighting with candles or the blaze of a fire from an outdoor fire pit. The natural glows are flattering to the face and provide extra warmth.
3. Naturally, we would always stress to use what you have, and if you don't have an upright outdoor bar, any table will fit the bill. As long as you have fun friends and laughs, it's sure to be a success.
Questions About Lighting Your Outdoor Space?
Speak with one of our consultants or visit a Lamps Plus store location near you. Whether via phone or in person, we're happy to assist you.
More Outdoor Lighting Ideas and Advice
Quick Guide: Choosing the Right Sized Exterior Lighting
Create Outdoor Ambiance with Deck Lighting
Ultimate Guide to Outdoor Lighting
Outdoor Lighting and Curb Appeal
A Guide to Dark Sky Lighting – 6 Quick Tips