How to Light a Modern Patio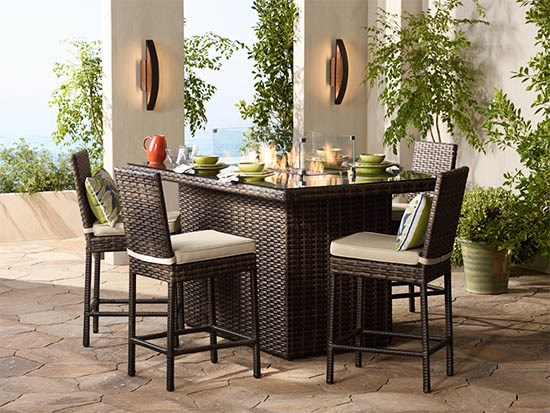 Lighting a modern patio and yards should reflect the modern aesthetic of your home, so choosing the appropriate fixture is key.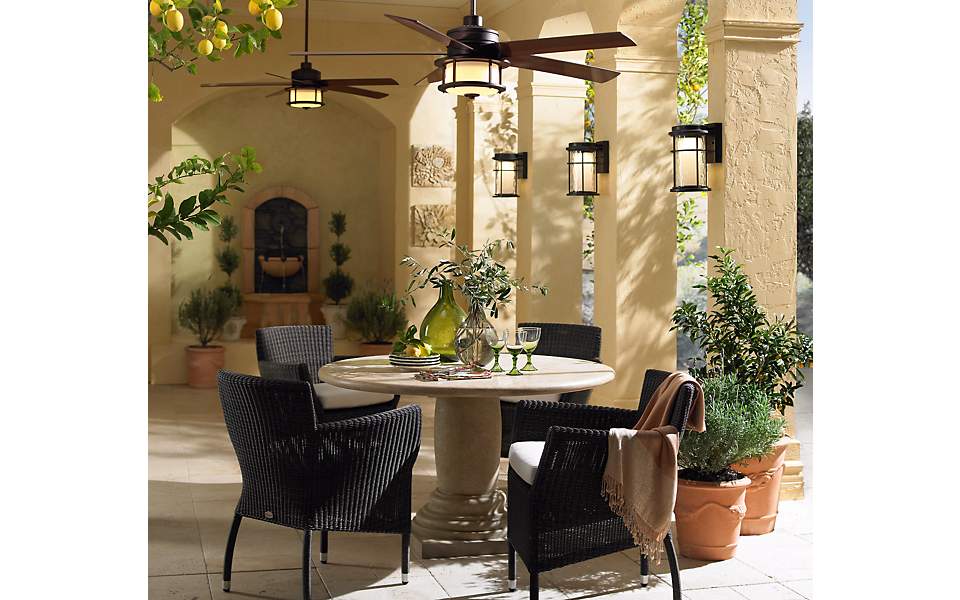 It's simply not good enough to go the big box store and jam some lights around and call it a day. Rather, thoughtfully chosen modern outdoor lights should be your mantra.
Here are tips to keep in mind:
Whether your contemporary outdoor lighting is wall mounted, uplighting foliage or simply an indoor/outdoor lamp, make sure it creates enough illumination to enjoy the space once the sun has set.
Mood lighting is all-important and your outdoor space should embrace that notion just as much as your interior rooms. Add secondary light sources as accents to create a inviting outdoor space.
If you don't have an electrical connection in your outdoor space, and you don't want to go to the trouble of hiring an electrician, consider using solar lights. These are easy to install; just place in a sunny location and you are done. Use small solar lights for accents, and larger designs, such as solar post lights, for pathway and reference lighting along railings and walkways.
Because may modern patio lighting use LEDs, the lights can also be sculptural statement pieces for your home. LEDs can be arranged in thin strips, in very small arrays, or in geometric forms that would be impossible for a light fixture that uses a bulb.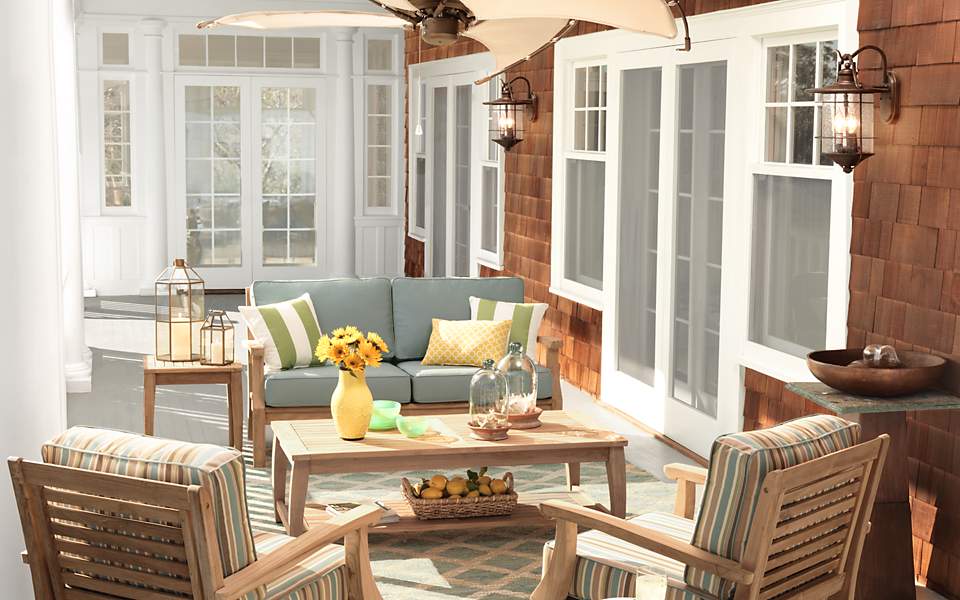 If you ever hope to embrace al fresco dining, lighting is key. We think it's quite chic to use indoor/outdoor floor lamps to illuminate an outdoor space. The good news is that they are multi-functional and can be easily moved around depending upon your lighting needs.
More Outdoor Ideas and Advice
A Guide to Dark Sky Lighting – 6 Quick Tips
Outdoor Lighting and Curb Appeal