How to Hang Mini Pendants – A Mini Buying Guide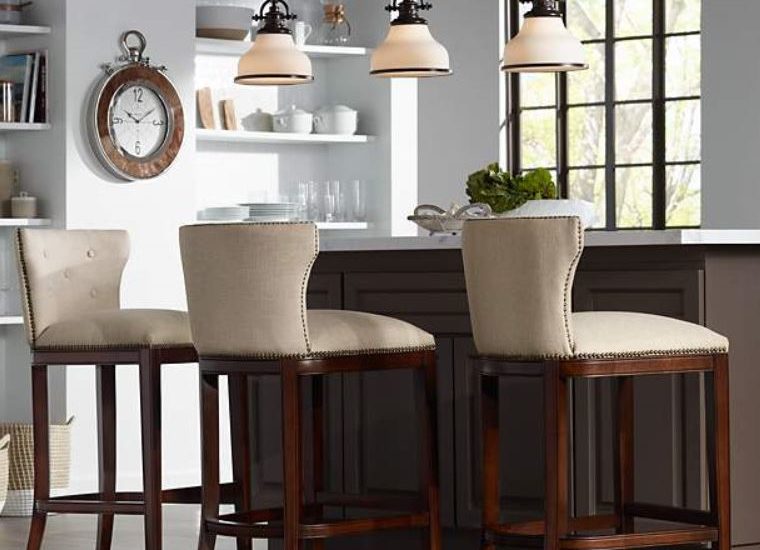 Mini pendants are pendant lights that are 12 inches wide or less. Since they're smaller in size, they look great above kitchen islands, smaller dining tables, and in bathrooms.
Use these tips to hang your mini pendant above a kitchen island or counter.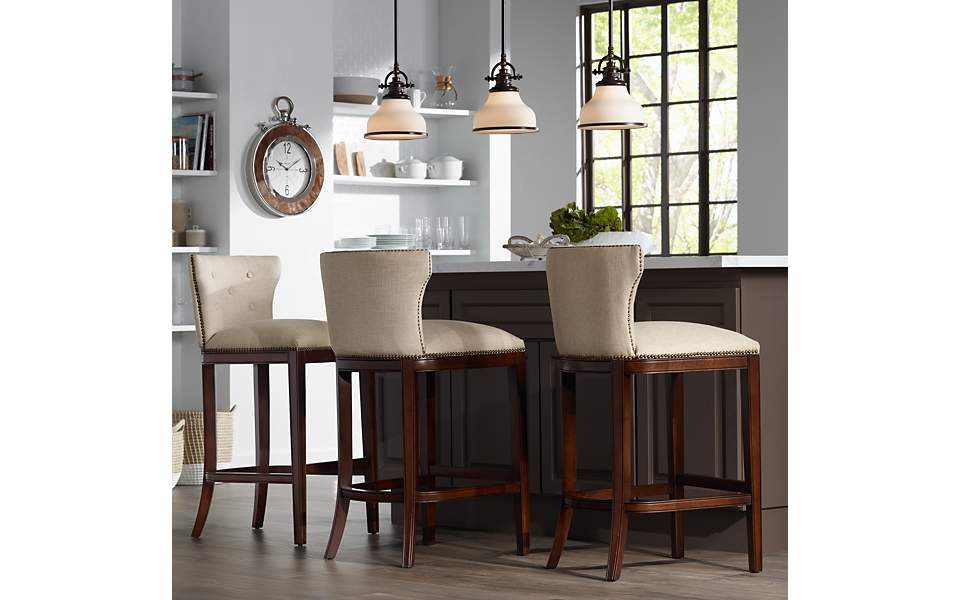 Mini Pendant Hanging Tips
Hang mini pendants about 65 to 70 inches above the floor.
The bottom of the glass or shade should be 28 to 34 inches above the counter or table.
If you plan to hang more than one, a good rule of thumb is to hang one fixture for every two feet of counter space.
Before you hang your bathroom or kitchen pendant, test the location to make sure the pendant won't glare or block or view.
Add a dimmer for versatility and ambiance. If you want dimmable LEDs, use an LED compatible dimmer.
How to Hang Mini-Pendants with Cords or Chains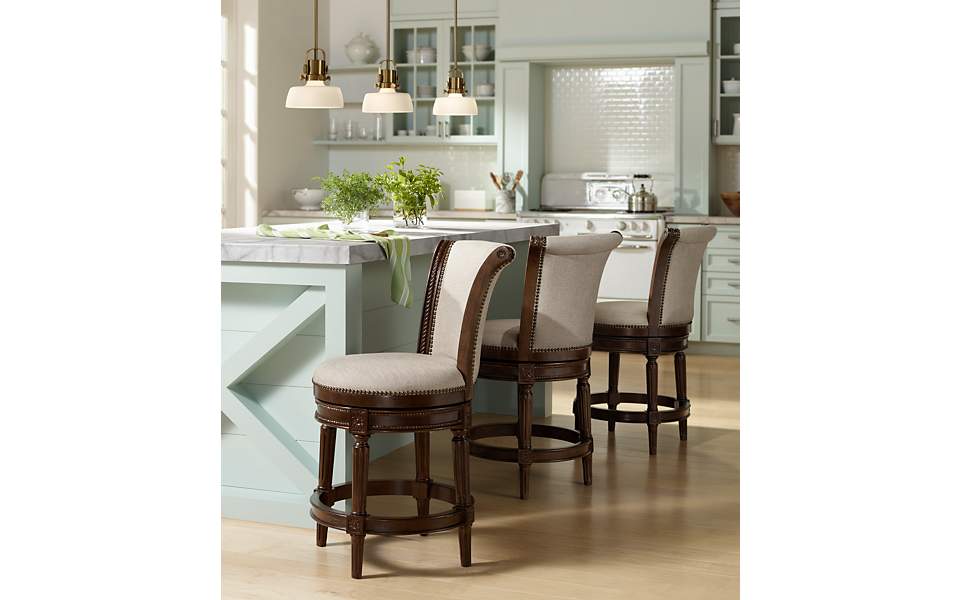 Hanging Mini Pendants with Downrods
Most mini pendants come with more than one downrod. Join downrods to achieve the desired height.
If you need more, additional downrods can be ordered from Lamps Plus.
How to Hang Mini Pendants on a Sloped Ceiling
Can a mini pendant be used on a sloped ceiling? Yes. A mini pendant is sloped ceiling adaptable if it hangs from canopies by cord, wire, or chain.
Some mini-pendants with downrods are also sloped ceiling adaptable; you will need to read the product details to find out for sure.
Install the canopy into a junction box and gravity makes the pendant hang down straight.
More Mini Pendant Ideas and Advice
Industrial Hanging Pendant Lights in the Home