Kitchen Pendant Lighting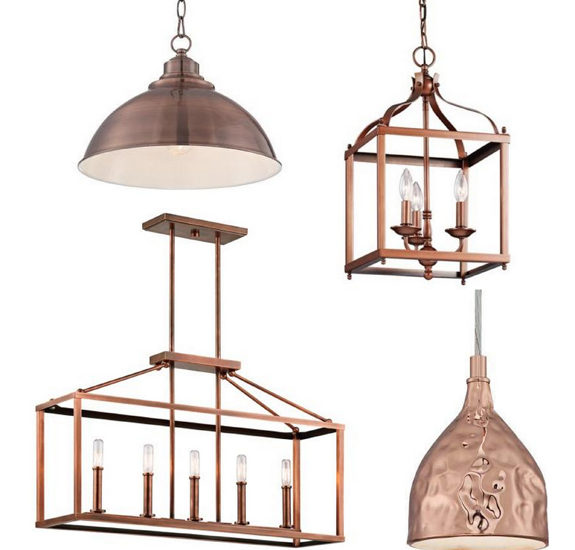 Today's kitchens are kept modern by the inclusion of contemporary lighting. Kitchen pendant lighting provides for additional light and ambiance but also serves the purpose of making a statement with their shape and beauty.
A glass pendant is a timeless choice and one that will not block the views of those seated and standing in a kitchen. Glass pendants are available in several shapes from angular to curved, the light bulb is always exposed so consider attractive glass bulbs like the Edison.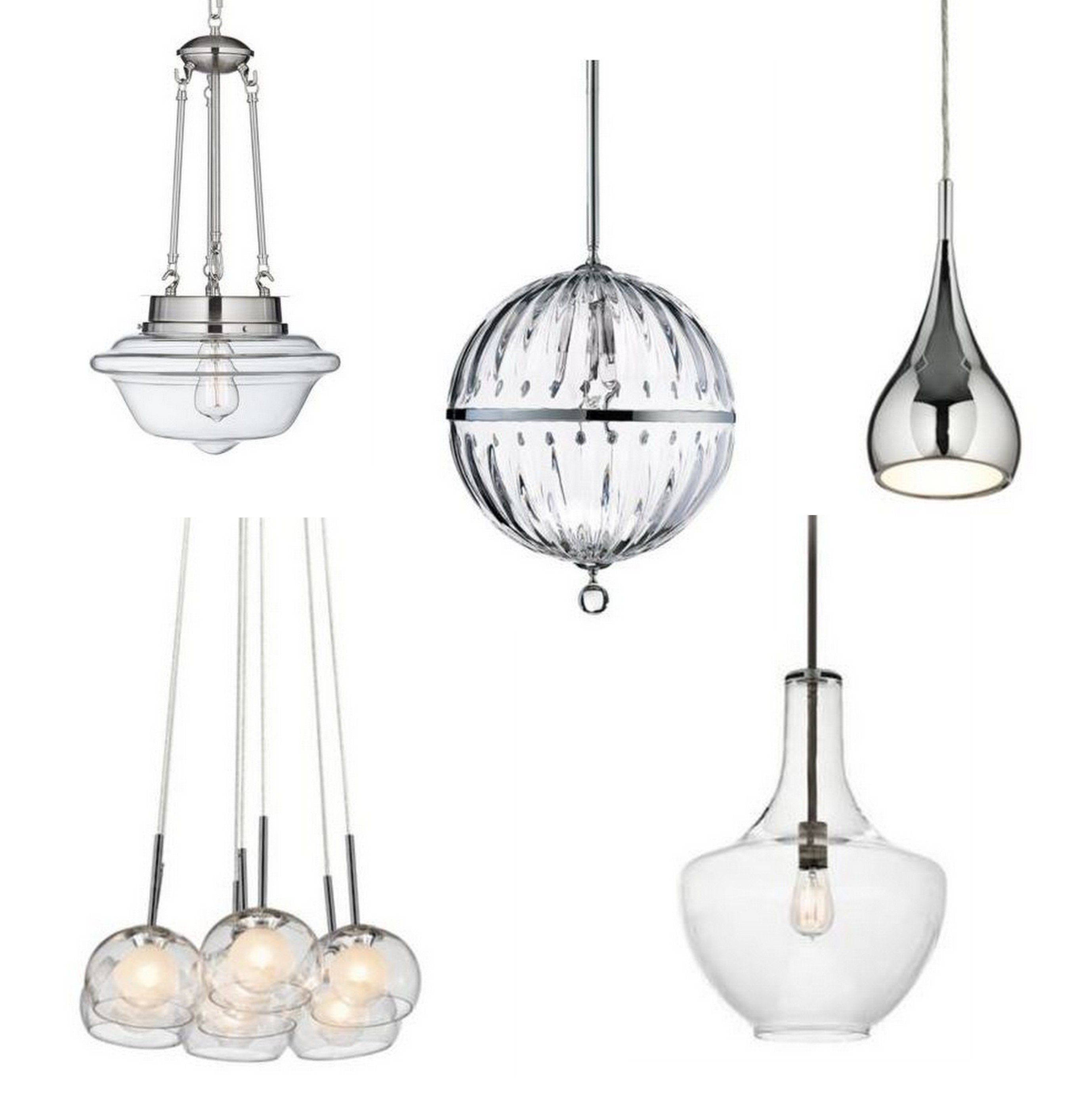 Over an island or peninsula, these contemporary glass pendants are equally stunning; layer them in a duet or trio to reflect light and add glamour.
Copper has made a comeback in the past year, while a timeless choice it's recently become a trendy one too. Like brass, copper brings character to a kitchen.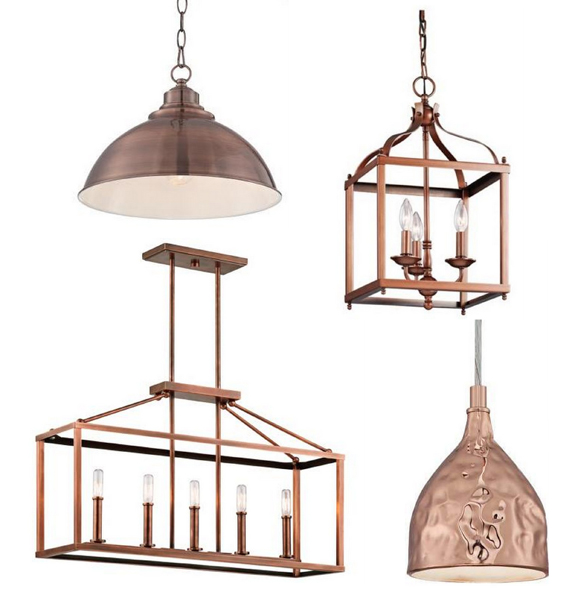 Lamps Plus is your source for hundreds of kitchen pendant lights to choose from, choose ones that complement the style of your kitchen and appeal to your sense of style each time you turn them on!