Lighting Ideas for Low Ceilings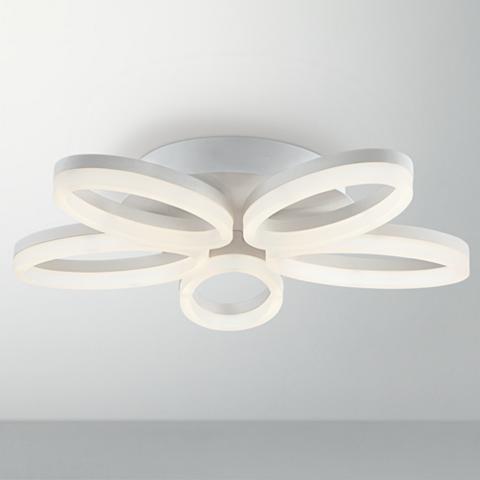 Low ceilings can be tricky when it comes to using ceiling lights or chandeliers. With the  average home's ceiling height being 8-feet, the vast majority of us don't live in homes with tall ceilings.
So how do you add light fixtures to a standard room that create the illusion of height and still have the ability to make the room feel spacious?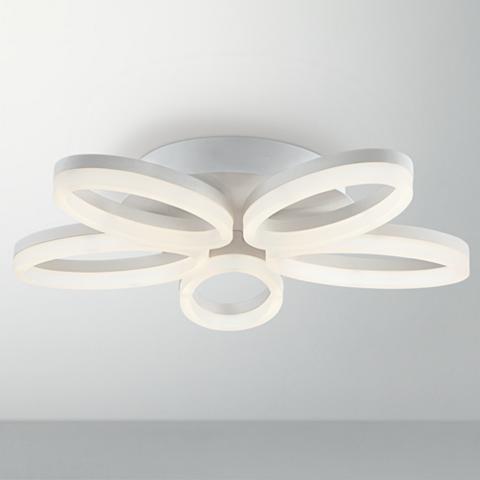 1. Industrial Lighting
The industrial light fixture trend is here to stay.
Add warmth and a twist on traditional design with zinc and steel and chrome and wire, as seen in the industrial chic interior design trend.
Industrial design offers graphics and clean lines that add an old-world feel to a room while bringing a feeling of nostalgia to any decor.
2. Modern and Contemporary Lighting
Modern contemporary light fixtures create drama and provide a basic foundation for the rest of the room's decor.
Or why not introduce elegant modern lighting fixtures to really make a statement?
Adding a dramatic light fixture provides visual interest at the ceiling and draws the eye upward making the room feel larger.
3. Classic and Simple Lighting
One way to visually raise the height of your ceiling is with lighting that blends in with the surrounding decor.
Try a classic white close-to-ceiling light that adds texture and classic appeal.
Or choose a neutral fixture with a subtle repeating geometric pattern for a contemporary take on a classic ceiling light.
4. Go Bold With Color
Embrace color and enhance a low ceiling with bold hues and patterns.
Whether it's stripes or a brick weave pattern….vibrant lighting choices can add drama and interest to any decor.
Or why not try polka dots or custom designed art shade lighting for your room?
Vivid colors wrap the room in warmth and create a welcoming ambiance.
5. Flushmount and Semi-Flushmount Fixtures
When all else fails, the flushmount style and semi-flushmount style ceiling lights come to the rescue. These fixtures hug the ceiling, so they do not extend very far from the ceiling at all. In the case of the flushmount style lights, the fixture sits flush with the ceiling surface, so they have a very minimal drop.
Remember that whatever your ceiling height….whatever your decor…..lighting can make all the difference.
So whether bold or neutral, industrial or contemporary….choose whichever lighting ideas enhance your low ceilings…..
….and make your castle feel like a home.
More Ceiling Light Ideas and Advice