How to Decorate with Mirrors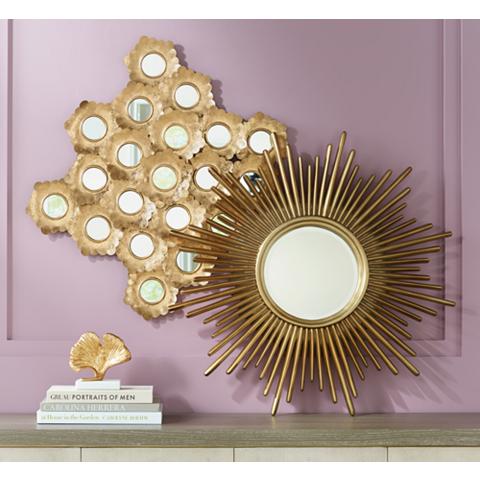 Decorative wall mirrors can serve as versatile styling accents for any room in your home. On a bare wall, they can serve as an understated and classic focal point while grouping smaller designs in different sizes together can create a gallery wall collage that doubles as art. With so many options, it's easy to decorate with mirrors. Lamps Plus provides a quick overview to help you find the perfect choice for your taste and style.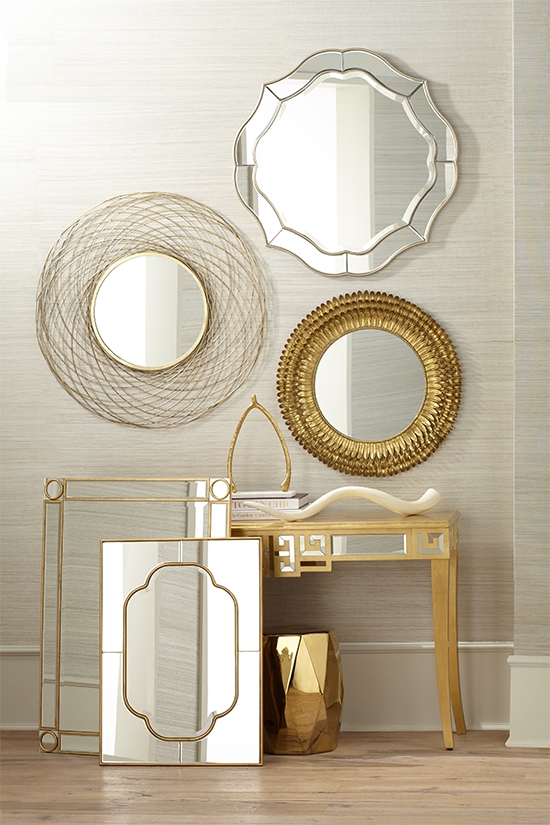 What Mirrors Can Do For Your Decor:
Hang a mirror near or across a window to maximize natural light
A strategically placed mirror in a small room can give the illusion of more space
Where to Hang – Location, Location, Location
The first thing is to think about what type of room you'll be using the mirror in and where you want to place it.
Bedroom Mirrors
A larger mirror in a bedroom or guest room can be leaned against the wall giving you or any guest a full head-to-toe reflection. Placing a round sunburst wall mirror above a bed can create a stunning focal point above a headboard.
Mirrors in the Living Room
A larger rectangular mirror placed horizontally above a credenza or sofa can add the illusion of depth and more space when square footage is limited. When you want to let your furniture be the star of the show, a clean and minimalist mirror can serve as the stunning focal point above any piece of furniture.
Entryway Mirrors
In an entryway, a decorative mirror can create a beautiful and easy complement above a small console table. Flanking the mirror with framed wall art creates a beautiful entrance to welcome in your guests.
Bathroom and Vanity Mirrors
Mirrors in bathrooms are essential. A lighted makeup mirror can be installed and often offers a magnified surface for a clear view as you apply makeup or shave. Hung above a sink, with bathroom lighting installed above or on each side, a vanity wall mirror can complete any bathroom. Small, wall mounted or free-standing makeup magnifying mirrors are ideal for grooming or makeup application.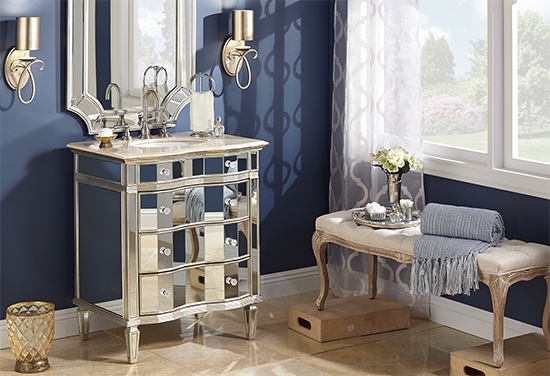 Mirror Shapes and Sizes
Shape and size can be key when trying to find the right mirror for you. Understanding the shapes and profiles available can help you find the perfect mirror for you.
Arch Top Mirrors – A Classic Look
The curved and graceful profile of an arch top wall mirror can have an effortless Art Deco feel for a more modern look. Usually paired with a slim border frame, the overall look has minimalist charm that gives you a clean look that works beautifully in almost any space.
Crown Top – Simple Elegance
The ornate look of a decorative crown top mirror can instantly add elegant classic charm to any space. The regal-inspired details will complement any traditional space beautifully. In a gold or silver finish, crown top mirrors can make a big statement.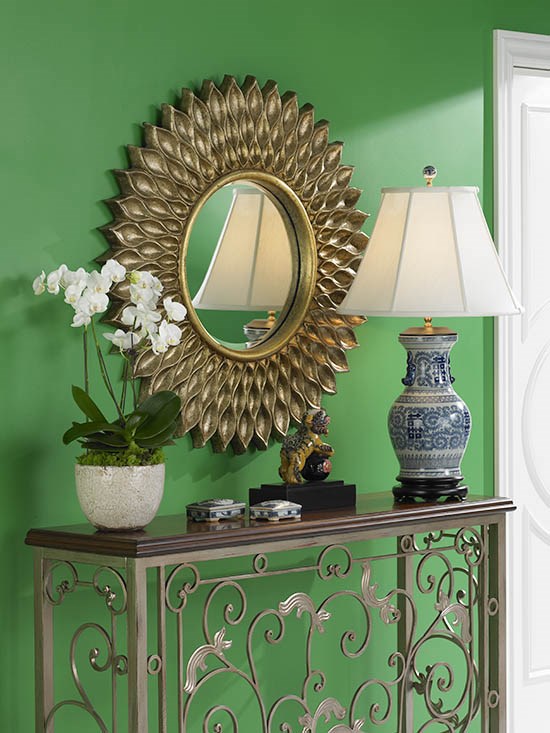 Sunburst – Bright and Contemporary
The bursting and effervescent shapes of a sunburst wall mirror can give any space new life. Available in a variety of finishes and sizes, perfect for above a bed, table or mantle.
Round – Clean and Minimal
The profile of a round wall mirror can be the perfect balance to the minimal silhouettes of modern furniture that often features straight lines. Differently sized round mirrors clustered together can also create a beautiful arrangement.
Rectangular – A Timeless Style
There's no doubt as to why rectangular wall mirrors have always been the top choice when choosing in shapes. The ample surface offers you the perfect view, a big enough design can work as a floor mirror that can be leaned against the wall.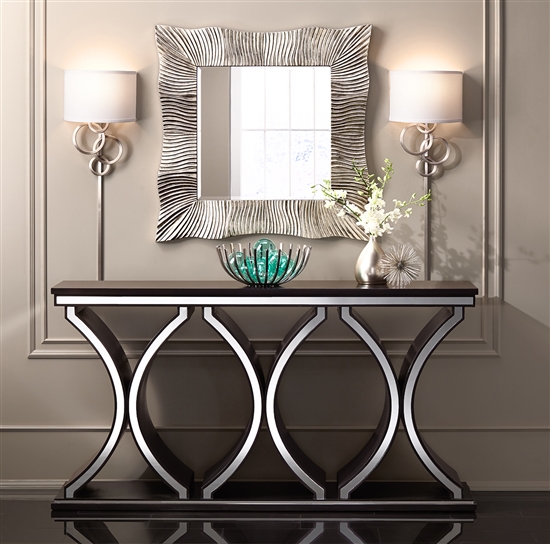 Square – Contemporary Cool
A simple square shape can make a big impact. The straight lines can exude with effortless modern appeal. In a cool silver finish, or with a beveled edge, a square wall mirror can update any contemporary room.
Hanging Tips:
Have someone help you, a second pair of eyes can be helpful to find the correct placement and position the mirror as you install
Check to see if hanging hardware is attached, this is included for many of our designs.
Often the keyhole or hanging ring will be part of the design, but wall screws and anchors will have to be bought separately.
Whether big or small, magnified or lit, round or square, decorative wall mirrors can serve as the perfect accessory to complete your décor.
Questions?
Still need help after reading this mirror buying guide? Call 800-782-1967 to speak with one of our home decor professionals or visit a Lamps Plus decor and lighting store location near you.
More Mirror Ideas and Advice
How to Buy a Mirror and Hang It Like a Pro
Unique Mirrors for the Bathroom
Make a Statement with a Large Mirror