Unique Mirrors for the Bathroom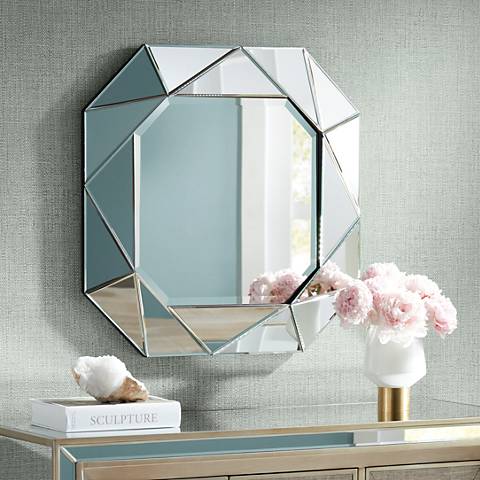 The days of yawn-inducing mirrors for the bathroom are over! With so many unique bathroom mirror options available, it is almost effortless to revitalize your vanity area without breaking the bank.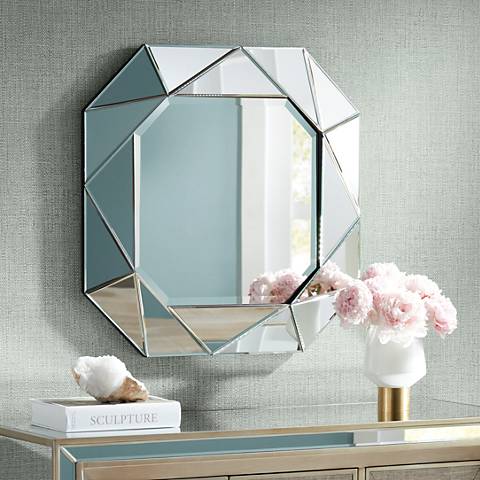 Here, a few out-of-the-frame ideas for bathroom mirrors:
Multiple Hand Mirrors
Instead of mounting a large bathroom mirror, consider hanging multiple makeup mirrors above the sink. This phenomenal concept relies primarily on using either wall-mounted makeup mirrors or vintage-find hand mirrors and velcro. the velcro-mounted mirrors can be shuffled around as often as your mood changes. With such a small investment making a dramatic impact, you won't feel guilty splurging on a couple of modern wall sconces and hanging mirrors to complete the look.
Mirrors as Artwork
Rather than fill your blank wall space with canvas or art prints, (which can mold and warp from the humidity) why not opt for an eclectic collection of romantic wall mirrors that double as artwork! Can you imagine seeing the reflection of that breathtaking chandelier in all those mirrors?
Furniture with Mirrors
Mirrors don't have to be limited to eye-level in the bathroom. Try accenting your bathroom furniture and fixtures with mirrored tiles for a chic and glamourous look.
Whimsical Bathroom Mirrors
Don't forget about your kid's bathroom… look at the way this oversized vintage mirror brings this otherwise snoring bathroom to life. I don't know about you, but I can't wait to incorporate that bursting peach hue into my decor!
Chalkboard Alternative
For the truly daring, go ahead and nix the mirror altogether. Opt for an inspirational message board instead! Not ready to ditch your reflection just yet? A glass writing pen lets you leave yourself a love note any day of the week without the commitment.
More Mirror Ideas and Advice
How to Buy a Mirror and Hang It Like a Pro
Make a Statement with a Large Mirror
5 Decorating Ideas with Mirrors