Open Kitchen Shelving Display Tips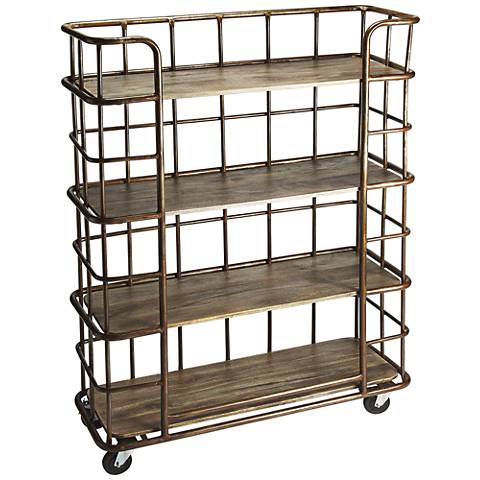 We love the look of open kitchen shelves. They are a great way to show off collections, cool kitchen gadgets, decorative pieces and more. Plus they lend a casual vibe to the kitchen.
If you have a kitchen lined with closed cabinets, don't fret. Getting the look is as easy as removing some, or all, of your upper cabinets, patching the holes and hanging your favorite shelves.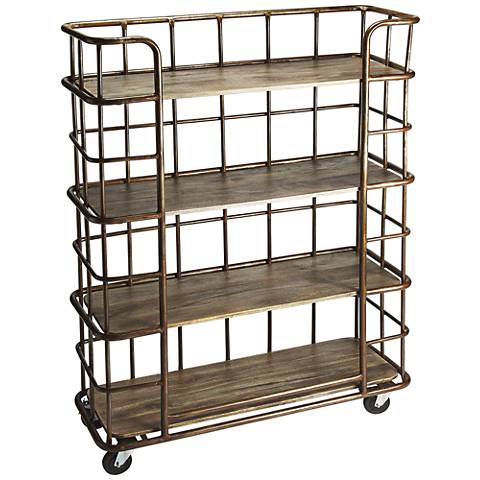 Here are  tips and tricks for creating the most stylish open shelves on the block.
1) Use It – Display what you use often, otherwise dust and grease will collect on those nick-knacks. Dust monthly – it's the price you pay for open storage!
2) Color Block – Group items by color to avoid a cluttered look.
3) Storage – Use baskets for things that aren't cute (plastic containers) and clear glass jars to show off staple ingredients like flour and favorite snacks like pretzels or cereal.
4) Arrange Artfully – Layer, pile, rearrange then step back and examine to get a pleasing arrangement. Don't overcrowd and make sure there's plenty of empty space.
5) Paint – Consider adding a punch of bold color behind your shelves to really make your favorite pieces pop.
6) Change – Rotate your favorites for a fresh look instantly or move things from the lower cabinets and get them on display.
7) Lighting – Add battery operated puck lights under lower shelves to light up countertops.
8) Get Creative – Love the look but don't want to remove your upper cabinets? Remove cabinet doors and paint the interior for instant open display.
9) Scour flea markets for an antique piece you can transform into kitchen display like a vintage wine case that can be re-purposed to houses stylish dinnerware.
10) Make your own shelves out of reclaimed wood.
The best part about open kitchen shelving is that it makes the room feel bigger but remember the key to this look is keeping things neat and tidy. Here's to showing off what we love.
More Kitchen Ideas and Advice
How to Buy Under Cabinet Lighting
A Guide to Bar and Counter Stools
Bar Stools Fit for Luxe Living
How to Hang Mini Pendants – A Guide