Silver and Gold Bedside Lamps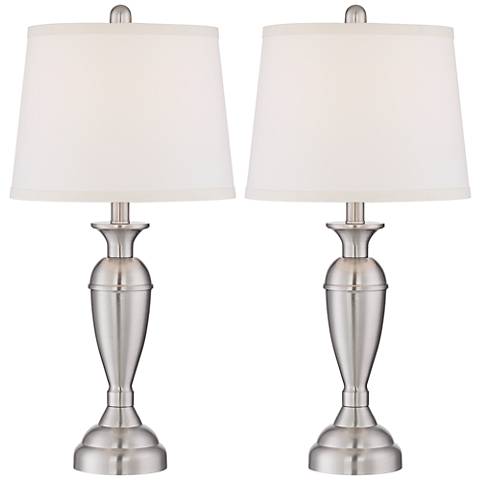 "Silver and gold, silver and gold…" are the lyrics to a classic Christmas song, but not just to be hummed about during the holidays. Silver and gold are timeless metallic sheens on lamps that add polish and glamour to any bedside table or nightstand.
Patterned or textured fabric, soothing or bold paint – both add style to a bedroom space, but metallic lamps in brass, nickel, gold leaf, or mercury glass will add that finishing touch. Introduce a silver or gold table lamp to your bedroom space, one you'll admire every day and appreciate each evening when you finally turn out the light.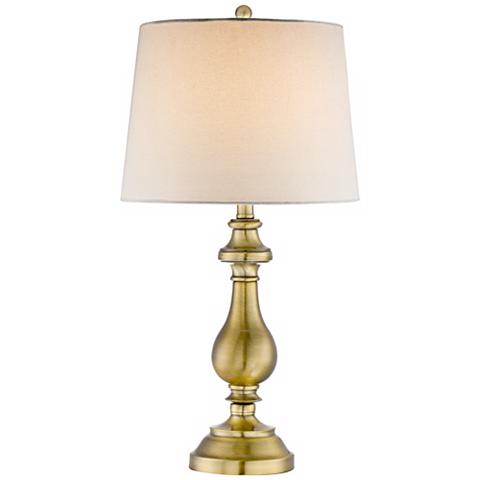 Gold Table Lamps
There are many types of lovely gold table lamps to choose from at Lamps Plus. Introduce a Greek key motif, or another historic shape. Add golden beauty to a bedside with the matte sheen, or perhaps one with a brighter glow.
Polished nickel, steel, and chrome metals are aesthetically cooler than the warmer look of brass or gold leaf. But what those metals lack in warmth they make up for with their sophisticated reflective finish, one that will enhance bedroom spaces from cottage to cosmopolitan. Silver table lamps are an elegant addition to any bedroom design.
Silver Table Lamps
Achieve an elegant look with a silver table lamp. Select a classic geometric shape to your bedside table. As an alternative to a lamp, consider a wall mounted sconce or a plug in Lamp. A gooseneck lamp also makes a great reading light and saves energy too!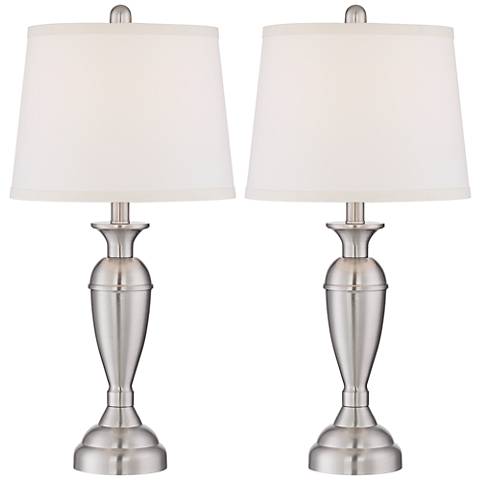 Mercury Glass Table Lamps
Mercury glass table lamps add alluring shimmer and shine to a bedside chest. Mercury glass or mirrored finishes are glamorous in any season, and act as a focal point as they reflect light throughout the room.
Whatever sheen you prefer, be it silver, gold, or mercury glass, sophisticated elegance is guaranteed with any of these lovely bedside lamps!
For tips on how to use table lamps in the bedroom check out our video, or use the links below to explore other topics.
More Table Lamp Ideas and Advice
How to Choose the Perfect Bedside Reading Lamps