Stylish Table Lamps For The Living Room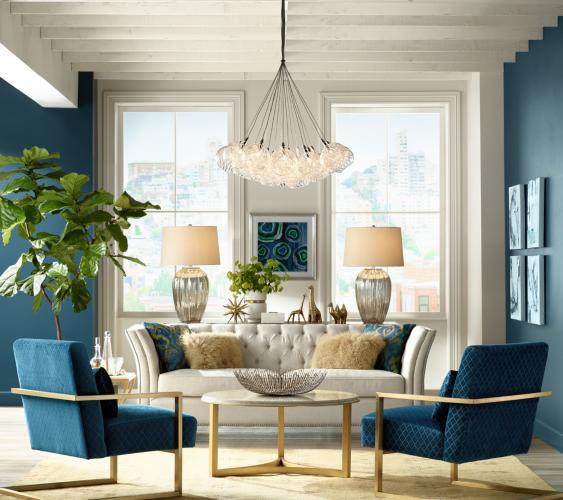 There's nothing worse than walking into a beautifully decorated living room only to find inadequate lighting.
Some of our favorite living room table lamps that combine style and function include different elements that we'd like to share with you.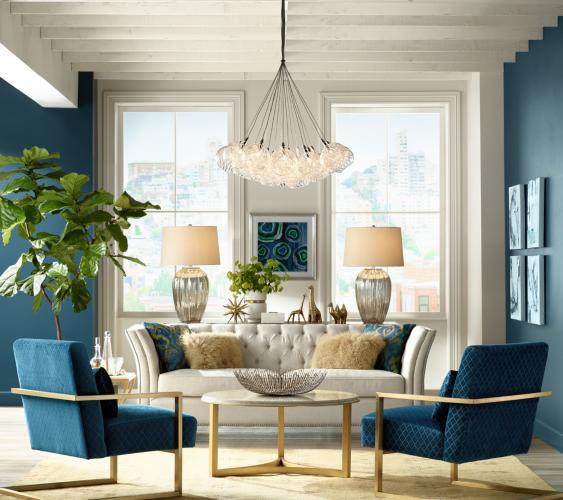 Bold Color
Choose your color, any color, to brighten up a neutral living room. We're loving the over 150 color choices in the Color+Plus lighting collection.
Intricate Shapes
The detailed shape of a flowering lotus lamp is an easy way to add interest and texture to any space.
Metallics
We love bling and a brass pharmacy lamp adds sparkle while the adjustable arm is perfect for a cozy ready corner.
Rustic
Bring the outdoors in with a branch table lamp with an antique bronze finish.  From traditional to rustic to modern, lamps are an easy way to update any living room.
More Table Lamp Ideas and Advice:
How to Choose the Perfect Bedside Reading Lamps