DIY Wall Lighting Idea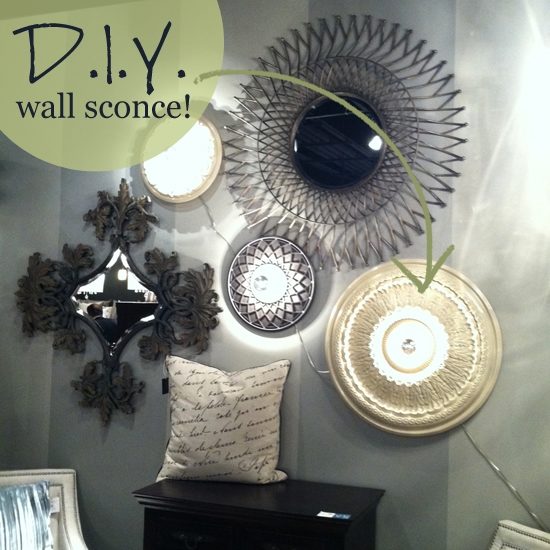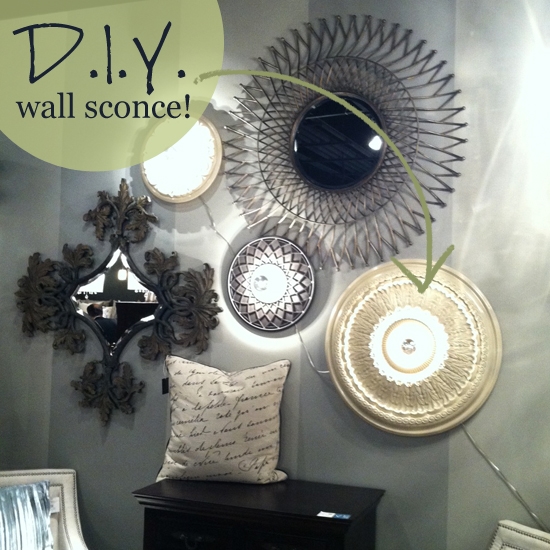 At the Las Vegas Market last week, a trio of wall lights (below) caught my eye – and these beautiful fixtures inspired a great DIY wall lighting idea! With the supplies readily available for this project at Lamps Plus, why not try to re-create this look on your own? A simple plug-in wall lamp and ceiling medallion is all you need.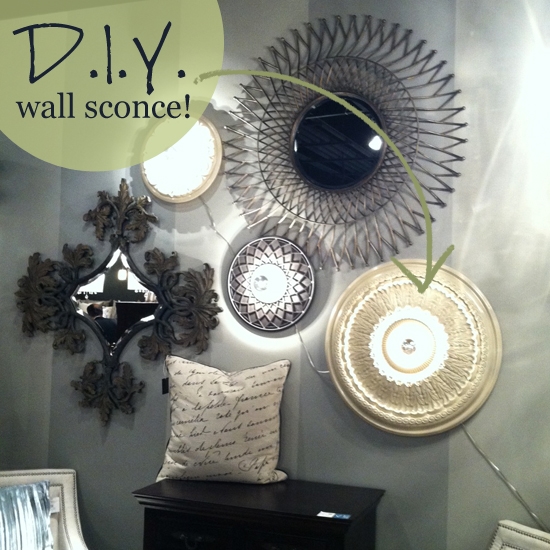 (Disclaimer: this is just an idea, we haven't actually tried DIY-ing this ourselves yet!) We had some fun creating combinations of wall lamps and ceiling medallions to come up with different looks. Here are two of my favorites:

Pair a traditional bronze swing-arm wall lamp with an ornate traditional ceiling medallion for a look that features classic details and design lines, but manages to be a little playful too! This combo would look so chic in a modern or industrial space – the juxtaposition of the ultra-traditional wall light against a modern brick wall is fab.

A retro-inspired Jonathan Adler wall sconce with a crisp white minimalist ceiling medallion is a graphic paring with just the right touch of architectural detail. It's a little vintage, a little modern, and ultra-graphic.
Don't love this DIY wall lighting idea? If you're not a DIY enthusiast, don't worry…we've got a wide range of wall lights (including wall mounting lights in plug-in designs) plus custom lighting solutions to tickle your fancy too.
More Wall Light Ideas and Advice
Swing Arm Lamps and Wall Lamps – Style and Function in One