How to Select the Perfect Table Lamp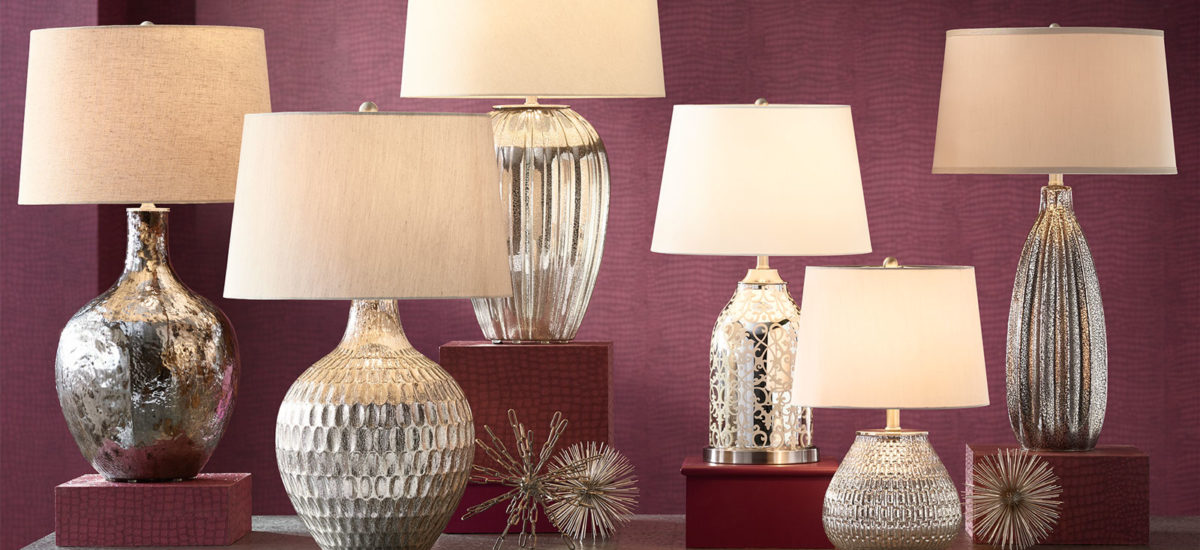 Sometimes all it takes is one perfect table lamp to complete a room. But what makes a perfect design?
Four simple considerations: Shade Height, Lamp Size, Shade Style, and Bulb Type.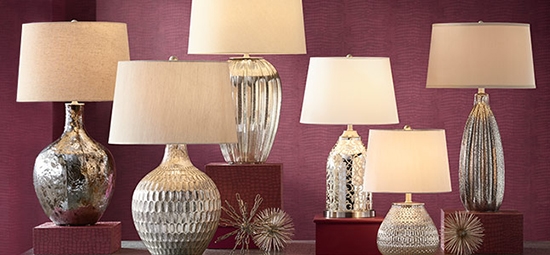 To achieve a balanced look and find the best look for your space, use the following tips:
 1. Determine the Shade Height
First determine the perfect height range for your  lamp; sit in the space next to where you are going to place the lamp.
Measure from the surface you are placing the lamp to eye level. This is your base measurement.
To find the average height of the shade, divide the base measurement by three.
For example, let's use 18″. Divide this number by three, which is 6″. This is the average height of the shade.
2. Decide on a Size
To determine the estimated height, add 18″ to the shade measurement.
Let's use a 6″ shade for an example. In this case, the height of the lamp you'll want is 24″ = (18″ + 6″ shade).
3. Select a Shade Style
The shape and look of the lamp shade is an important style consideration, but you also want to pick a shade that matches how you'll be using the lamp.
If you will have the design on while watching TV, an opaque shade, or a shade in a dark color, will help minimize lighting glare.
A semi-opaque shade provides a warm glow for reading and allows for more general room lighting.
4. Purchase the Right Bulb
If the purpose of the lamp is for reading, we recommend using a light bulb that is 60 watts or more. If you'd like to use an energy saving LED bulb, look to the lumens output of the LED and the comparable rating, as you'll want to see that the bulb is comparable to a 60 watt regular incandescent.
For extra flexibility, choose a dimmable bulb. If you are going to go with LEDs, make sure that the LED bulb is dimmable, as some designs are not.
For more tips and a short video on lamp buying, be sure to check out our "how to buy" article using the link below.
More Table Lamp Ideas and Advice
How to Choose the Perfect Bedside Reading Lamps