Lighting Up the Bathroom with Bathroom Vanity Lighting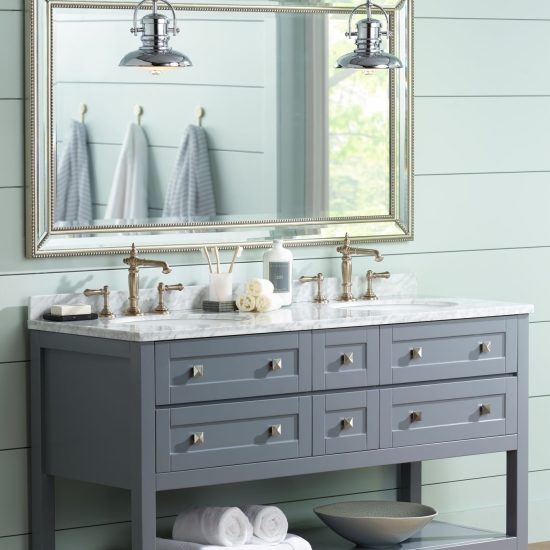 Traditional. Elegant. Industrial. Rustic. When it comes to choosing the perfect bathroom vanity lighting, the choices can seem overwhelming.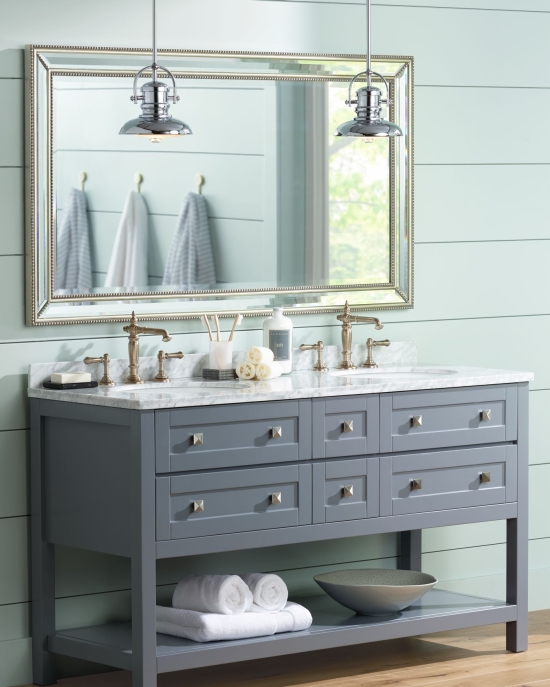 Today we're going to share three different looks for lighting in your bathroom. You will notice that each uses lighting to flank the sides of a mirror. Regardless of what type you choose – sconces, wall lamps, mini-pendants – lighting on the sides of the mirror helps to smooth out the glow and eliminate shadows when applying makeup.
1. Crystal Flair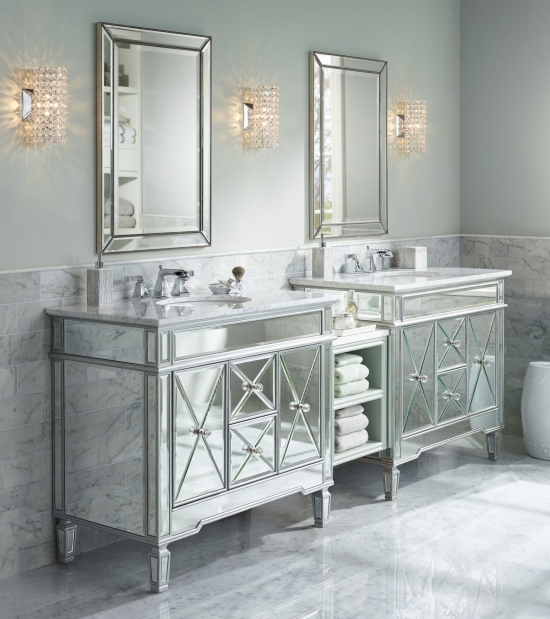 Sconces bedazzled with crystal flank the mirror. Coupled with marble tiles with marble subway tiles and mirrored his and her vanities, the combination is simply stunning.
2. Industrial Beauty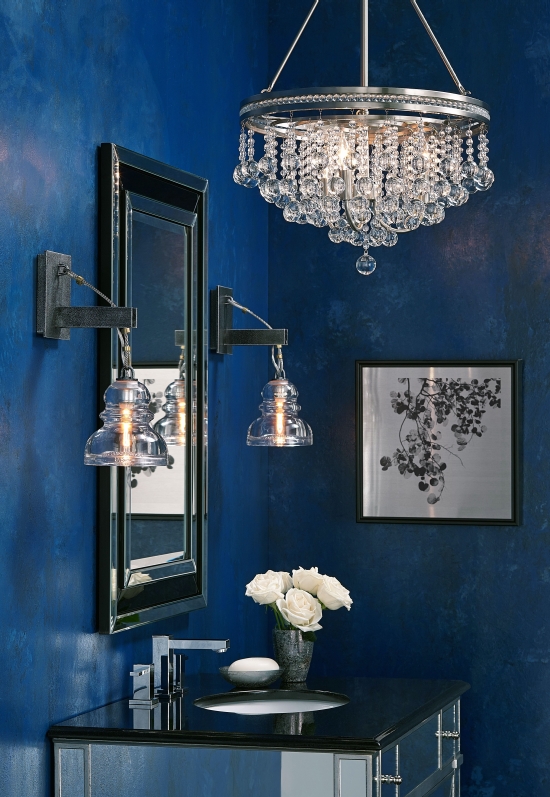 Another favorite look combines sconces inspired by rustic and industrial lighting with crystal elements and creative glass treatment for a room that's full of intrigue. Black bathroom light fixtures are a current trending finish that captures this look. The use of bold wall colors or artwork can also add to the drama.
3. Refined & Rustic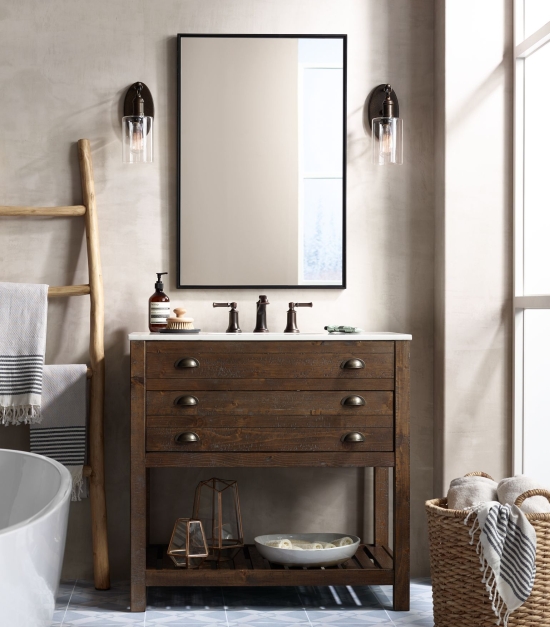 Finally, consider a look that offers a modern take on rustic, incorporating organic materials and a soft, neutral palette. The industrial-inspired, clear glass sconces reveal the warm glow of an Edison bulb for a calming touch.
These are just a few suggestions but the possibilities are endless! For more ideas- take a look at the selection at Lamps Plus and find the perfect bathroom vanity lighting or wall mounted lights design for you.
If you are interested in learning more, check out our how to light a bathroom video below:
More Bathroom Lighting Ideas and Advice
Designing with Light – The Bathroom
All About Bathroom Exhaust Fans
9 Style Ideas for Bathroom Mirrors