Modern Farmhouse Style in Napa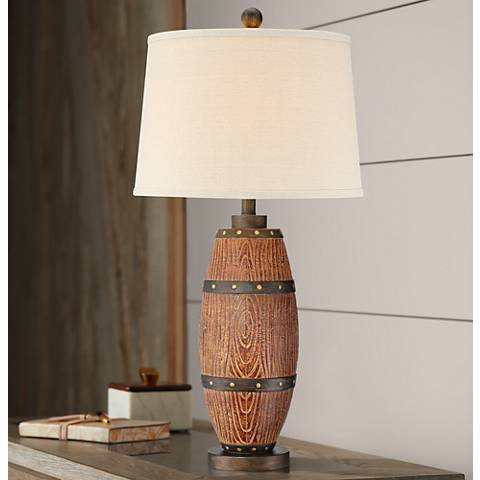 Napa farmhouse style is the perfect inspiration for modern Summer living and design. The California wine country lifestyle is a wonderful combination of elegance and casual living, which is the epitome of indoor/outdoor living.
Crisp lines define this look. It fuses modern farmhouse architecture and warm interior finishes are what make it casually cozy. And what is very inspiring about this design style is that it can be applied to a classic ranch house…it's a box with a vaulted ceiling…voila!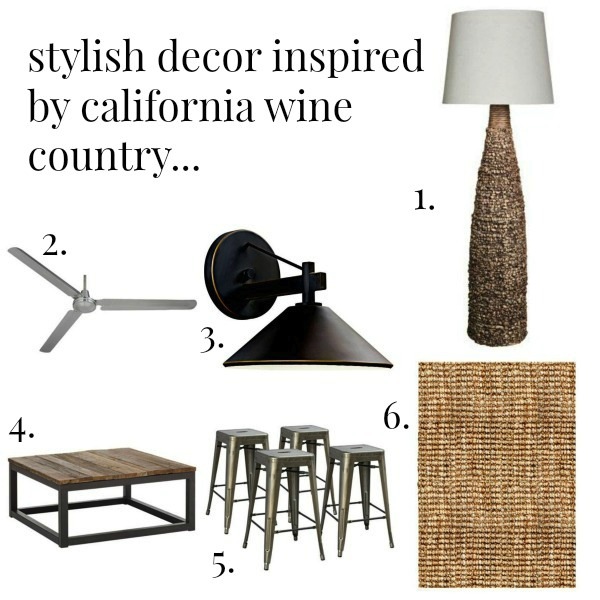 Here are six designs that capture the Napa farmhouse style:
Table lamps with natural materials help infuse a room with organic elegance.
Cool down rooms with a 72″ brushed nickel ceiling fan.
Outdoor living spaces are made safe and beautiful with this dark sky outdoor wall light.
We I love the rugged distressed wood square coffee table for family rooms.
The "it" look for kitchens can be created with a Set of four metal stools.
This area rug is the definition of casual and timeless.
Simple landscape design is characterized by natural materials, basic gravel and LED landscape lighting for evening entertaining and security. The main living space in this home features a wonderful play on materials. I like the warm wood ceiling, punctuated by the modern metal supported beams.
Industrial bar stools balance out the natural woven rug and soft seating. There is an island-style feel to the space, highlighted by the contemporary ceiling fans which create a glorious breeze on warm days and nights.
Monochromatic decor, such as natural material area rugs, allow the architecture to shine, while ample windows keep things bright and breezy.
More Style Ideas and Advice
Style Guide: Decorating with Iron Lighting and Furnishings
Home Decor Trend: Craftsman Style