Style Guide: Decorating with Iron Lighting & Furnishings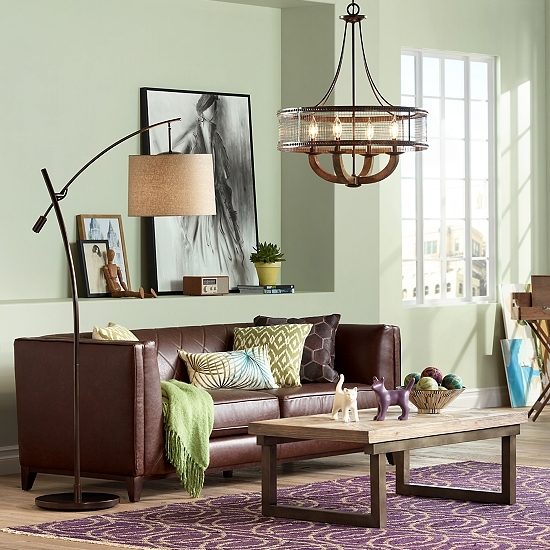 With a rich and storied history that has proven to be alluring and effective for centuries, wrought iron lighting and iron-inspired lighting fixtures are more than capable of carrying their own weight in your decor. In this post, you'll learn about the techniques that made these looks possible and some creative ways to incorporate these designs into your interior and exterior decor.
The Origins of Iron
Tracing the rise of iron's popularity and widespread use isn't as difficult as you might imagine. Due to its longstanding popularity and versatility throughout history, we can see its appearance and value across the globe—from Africa and India to Europe and China. For millenia, it was used to enhance transportation through building railways and ships, and to construct bridges, cities, and historical landmarks.
Because of its malleability and toughness, the metal became a favorite in both utilitarian and ornamental design. Blacksmiths learned that iron could be produced by achieving an extremely high heat in ovens or bellows, which softens the metal to make it workable, allowing the iron to be hammered into a number of shapes and sizes.
Iron in Modern Design
Today, new innovations in production have eliminated many of the difficulties that come with forged iron. For one, because of the difficult process of ironworking (one that requires high and consistent heat, as well as skilled artisans are willing and able to perform the work required to create intricate details) iron design has moved more toward a trend and away from a technique in recent years.
Now, because of advancements in technology, you can find the trademark features of iron fixtures and furnishings at an affordable price point. Most modern manufacturers incorporate more durable materials in the construction of their pieces but keep the signature elements that come to mind when you imagine iron design—elegantly swirling scrollwork, ruggedly refined finishes, sturdy construction, and decorative versatility.
How to Decorate with Iron-Style Designs
While many people who think of iron might picture somber, Victorian looks that come across as stuffy or too serious, the truth is that iron designs are some of the most versatile looks on the market. And, they can be used both indoors and outdoors in a wide range of furniture and lighting options. Have a look below at many of the options available for your home's decor.
Indoor Lighting
Who isn't a fan of a few extra details? Small accents can transform spaces from drab to compelling. Iron chandeliers and overhead light fixtures can be found in the full spectrum of styles, from traditional to transitional and beyond into the realm of contemporary decor. The more modern of these designs are often paired with frosted or amber glass shades and can be dressed up with intricate patterns or offer a mellow vibe with straightforward, minimal construction.
Outdoor Lighting
Offering many of the same benefits as their indoor counterparts, iron outdoor lighting commonly showcase the timeless and handsome details of transitional design. Because of the flexibility of this decorative theme, you can feel confident installing any of these looks on your home's exterior, along paths and sidewalks, or beside the driveway. Place a pair of iron wall lights or lanterns on either side of the front door to create a warm, inviting entrance to your home. Iron post lights offer a comforting glow that provides the added benefit of safety and security during the evenings. Outdoor ceiling lights offer a wide throw of light overhead.
Outdoor Furniture
Pull up a chair! Matter of fact, pull up a whole seating area. Due to the elegant details of iron furniture, it is a designer's favorite for outdoor entertaining areas, porches, and patios. Place an outdoor bench in your garden or lawn to add a decorative visual element that doubles as a stylish place to relax or have a chat. They look wonderful when paired with an outdoor statue, sculpture, or fountain! Plus, these pieces are specially suited to weather the changes in season and climate of the great outdoors.
So there you have it! With your newfound understanding of how iron lighting became synonymous with style and durability, and a few ideas of how and where to plug in iron-style lighting and furnishing in your interior and exterior decor, you can now find pieces that suit your taste and fit your style. Happy redecorating!
Finding Brands That Fit Your Style
Here are a few of our favorite brands that are sure to offer up a look that corresponds with your needs and style preferences:
Beautiful iron lighting designs inspired by the tradition of handcrafted ironworking and the golden age of industrial design. This brand offers stunning designs available in traditional, transitional, industrial, and organic styles.

Founded in 1974 by a group of craftsmen dedicated to the art of metalwork, this brand offers an unsurpassable collection of artisan-crafted lighting that ranges from rustic floor lamps to contemporary chandeliers and pendant lights. Find looks for inside and outside your home, all forged at their Vermont-based workshop.

Troy Lighting has offered great looks for the indoors and outdoors since 1963, making them a brand you can trust to deliver top fixtures with a focus on crafting beautiful metalwork pieces with definite appeal.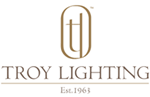 More Decorating with Iron Lighting and Furnishings Ideas and Advice
Home Decor Trend: Craftsman Style
Get the Look: Modern Barn Style
Questions?
Call 800-782-1967 to speak with one of our friendly, professional Lighting & Home Decor Consultants or visit a Lamps Plus location near you. Whether via phone or in person, we're happy to assist you in choosing the right iron-style lighting or furniture to give your home an exciting upgrade.