Home Decor Trend: Craftsman Style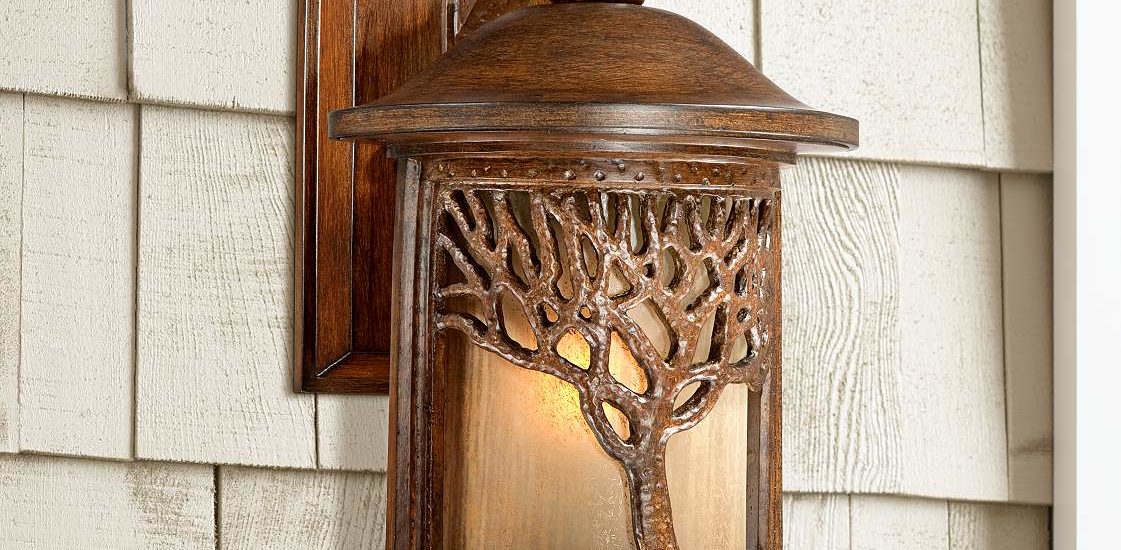 The Craftsman style is a home decor trend steeped in history. Today's version is somewhat of a melting pot. It combines true Craftsman design, such as classic Stickley furniture, along with Tiffany elements, Arts and Crafts Mission designs, Prairie Style, and Art Nouveau.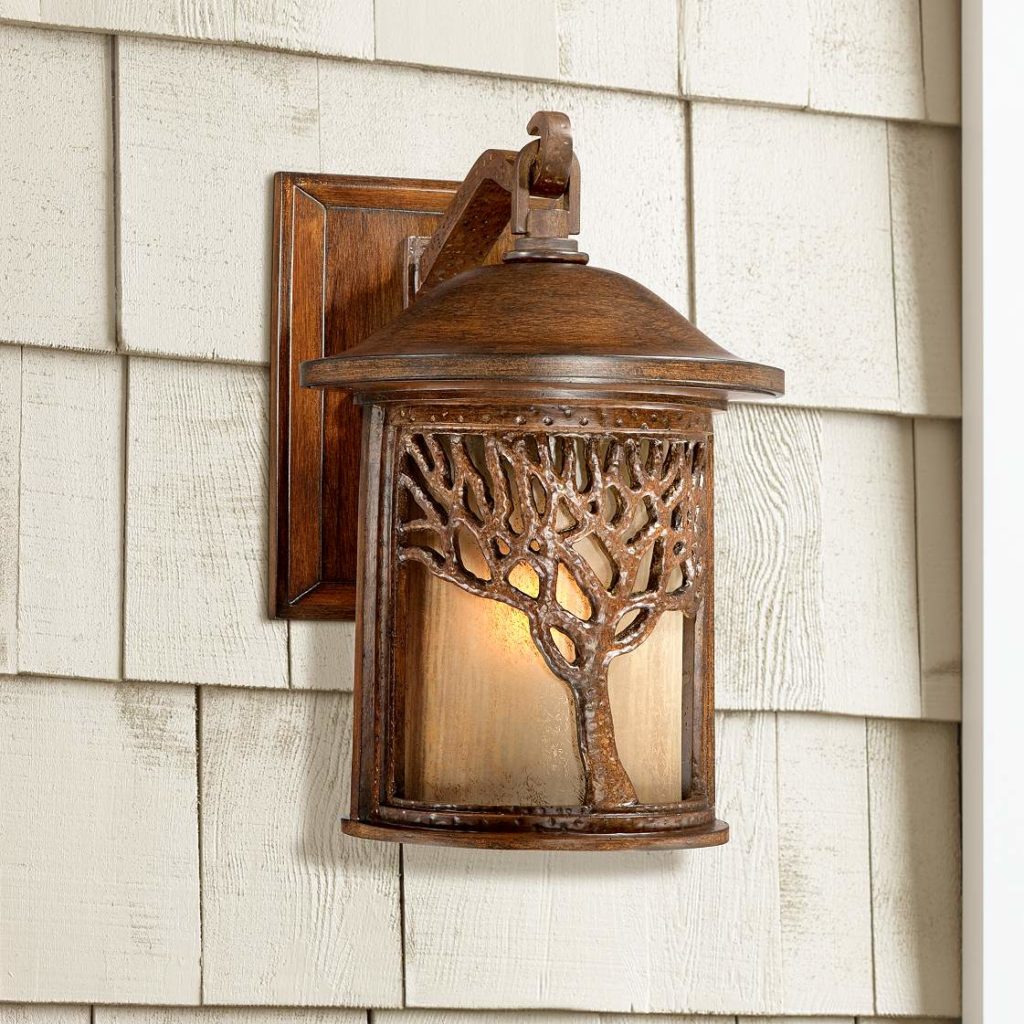 This popular design trend, ideal for bungalows, has been featured at Lamps Plus with an entire Craftsman style decorating section offering everything from furniture to traditional outdoor lighting to decorative items to lamps.
You can't miss a Craftsman home as there is usually a deep front porch designed in period style. Rockers are key as are rich metal sconces. Some folks like to use mica lamp shades which create a warm glow, but just know that they don't throw off much light. If you must paint, darker greens and plums look good and reflect nature.
The Craftsman interior can be varied as I stated above, but regardless of the elements you include, it's all about using interesting textures to create a cozy feel. Craftsman design celebrates nature in may forms, from the most natural materials like wood, leather and copper to nature depicted in carvings, fabrics and lamp shades.
This space is successful because the woods are deeply burnished and rich and the copper and bronze are weathered exhibiting a forged look.
Craftsman style translates from living spaces to kitchens and bathrooms beautifully. Just remember to stick with natural wood and hammered bronze or oil rubbed hardware.
When it comes to lighting, leaded fixtures, try Tiffany-style chandeliers for the dining room or Mission-style lighting fixtures to create a look that's authentic enough for a period home, yet designed to blend with a variety of interior design styles.
Related Ideas and Advice Articles
Style Guide: Decorating with Iron Lighting and Furnishings
Get the Look: Modern Barn Style
Style Guide: Tiffany Lighting and Decor