The Kathy Ireland Lighting and Decor Brand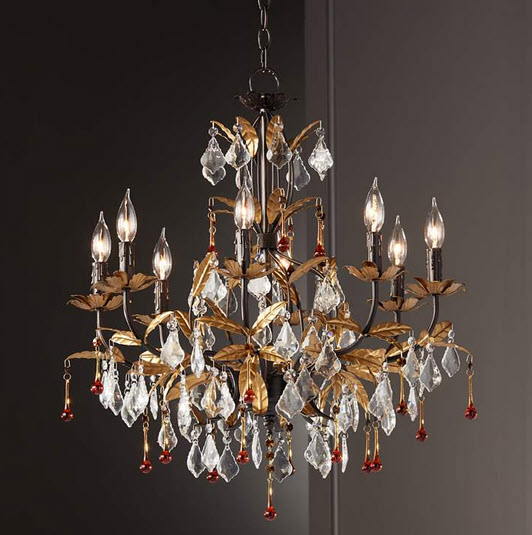 Kathy Ireland began her career as a supermodel and morphed into a Super Mogul because women all over America have embraced this designer and her products. "Our mission at Kathy Ireland Worldwide is to provide solutions for families, especially busy moms, because that's what I am." Part of her home solutions include the Kathy Ireland lighting and decor brand designs available at Lamps Plus.

Kathy's History
Growing up in Santa Barbara, California, Kathy was discovered by a scout from Elite Modeling Agency and by age 17, was traveling the world as a fashion model. She soon reached "supermodel" fame, appearing on covers of countless magazines, including Glamour, Cosmopolitan, Harper's Bazaar, and Sports Illustrated. "Modeling was never my goal. It was an education and for that, I am grateful," she explained.
Kathy is a wife, mother, lifestyle designer, and the Chair and CEO of Kathy Ireland Worldwide–the firm which directs her business interests–and a Sunday school teacher. Kathy Ireland was honored by The National Association of Women Business Owners, received The Entertainment Businesswoman of the Year Award, and she is the only woman in history to have an LPGA-sponsored tournament named in her sole honor.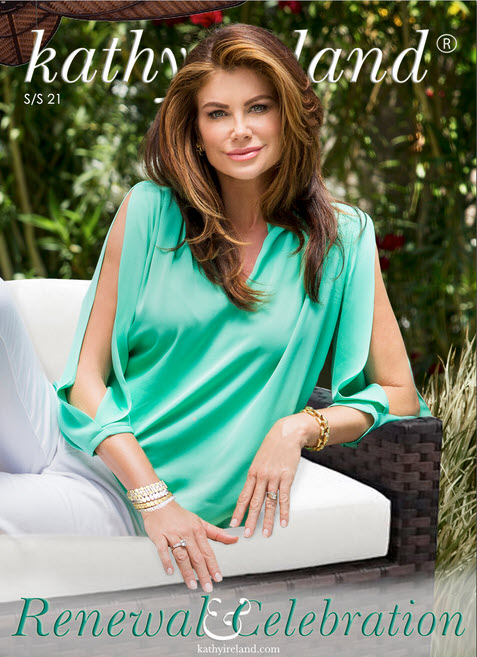 Her Inspiration
Kathy was inspired to create her products after working with some of the world's most famous designers. "I wanted to offer fashions and accessories to women at affordable costs with the style found on the world's most recognized runways." Out of this desire, the Kathy Ireland Brand was born, exemplifying Kathy's philosophy of quality merchandise with great style and family-friendly pricing.
"As a busy mom, finding time to shop is a challenging task," explains Kathy, who designs her collections with this in mind. Kathy creates versatile pieces that make shopping fun and easy for her customer. "My fashion collections, both in home and apparel, are designed for women who are time-starved and wise with their money. We should be able to feel great, have our homes look great, and invest more time and money into other priorities…such as our families."
Kathy's goal is to change the landscape with her efforts as a designer for busy families. "I wouldn't be comfortable as a celebrity endorsing products. My background in modeling alerted me to images that were unrealistic. It's important that everything under my label carry my personal involvement," she explains.
The Kathy Ireland Home Collection
Kathy's home collection features designs that are comfortable, casual, family-friendly, and compatible with one another. "As our lives and families change, so should our furniture and lighting," says Kathy.
Kathy's inspiration comes from her travels to countries all over the world. She is especially influenced by Great Britain. As a child, she visited England, the birthplace of her father, and was influenced by many of the homes and properties which reflect the richness of the country's history, particularly Windsor Castle. His Royal Highness The Prince Edward counseled Kathy and her team on the restoration of Windsor Castle before the collection was developed.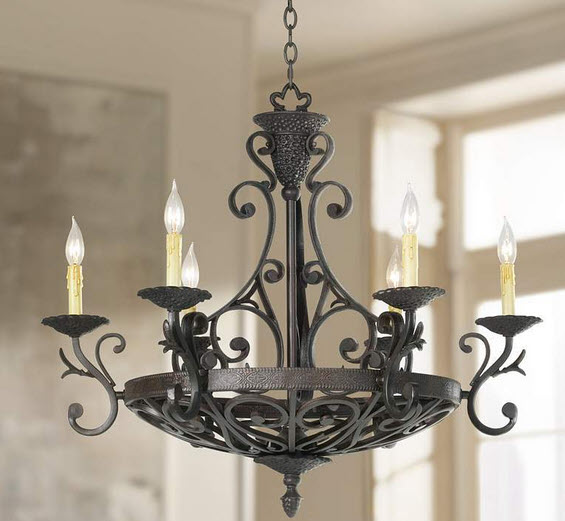 The Kathy Ireland Home Collection, which includes furniture, rugs, carpet, lamps, art, and other home accessories, has appeared on A&E, Access Hollywood, Entertainment Tonight, MSNBC, E! and VH1. Her collection also was named among the Best of Market during its launch in Highpoint, North Carolina. Soon after, the Discovery Channel asked if Kathy would design the set and carpeting for their popular home program, The Christopher Lowell Show.
Kathy Ireland's Charity Work
Even with Kathy's responsibilities caring for her family, designing, and promoting her collections, she is actively working with various non-profit organizations. Kathy serves as Honorary Chair for the March of Dimes WalkAmerica program and participates in walks that draw more than one million participants in 1400 communities across the country. She was just named by UCLA as one of the top 10 women's health advocates in America. Kathy is the Entertainment Industry Foundation's (EIF) Ambassador for Women's Health Issues and EIF's Ambassador for the National Women's Cancer Research Alliance. She is Ambassador of Hope for the City of Hope and Chairperson of Family Services and Parenting for Athletes and Entertainers for Kids. She is active in her role as Ambassador for the Special Olympics, and each holiday season, Kathy partners with Feed The Children and underwrites the distribution of 170,000 pounds of food, clothing and toys to children in need across the nation.
Kathy has pioneered the way in bringing this country its first and only national wish-granting organization for terminally ill adults, the Dream Foundation. As Dream Ambassador, Kathy represents the Dream Foundation to corporations, helping to strengthen and build the resources necessary to make dreams come true for families.
Kathy is responsible for the endowment of the Fellowship Grant Program, which is awarded annually by the American Paralysis Association to the leading scientist in the field of spinal cord regeneration. The Fellowship grants major funding to researchers making strides in the search for a cure for paralysis.
Related Ideas and Advice Articles
Style Guide: Decorating with Iron Lighting and Furnishings
Home Decor Trend: Craftsman Style
Get the Look: Modern Barn Style