Top Questions About Bathroom Lighting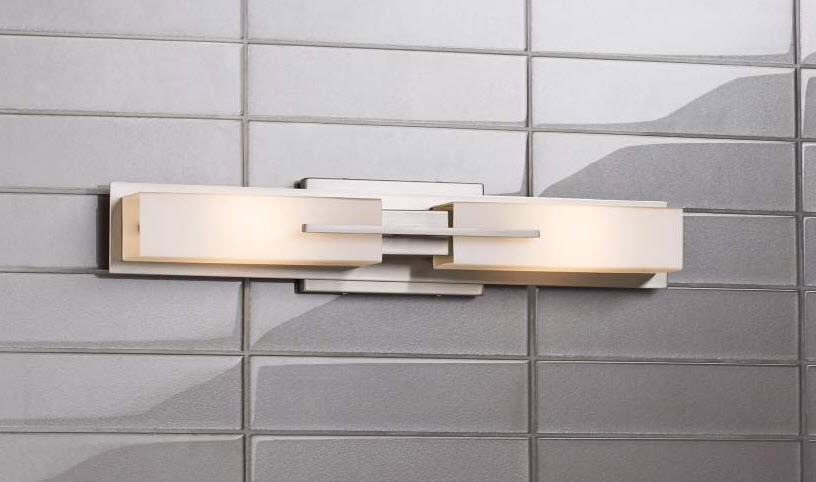 Here are some of the top questions about bathroom lighting that we get asked about!
Where can I buy bathroom vanity lighting?
As the nation's largest specialty lighting retailer, Lamps Plus has a large selection of bathroom and bathroom vanity lights in many different styles. From modern to traditional, LED to classic incandescent, you are certain to find the best bath light for your home. For more information on how to buy bathroom lighting, check out our buying guide here. Lamps Plus also has a handy informative article on designing your bathroom with light, full of advice on how to best light your space.
Browse our complete collection of bathroom lighting fixtures here.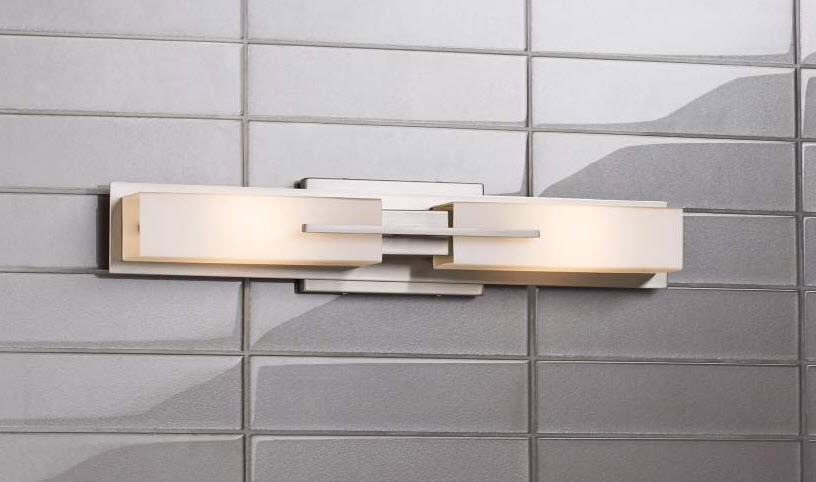 Are there plug-in lighting fixtures available for bathrooms?
The majority of bathroom lighting fixtures are hardwired items, being connected to the wall switches in your bathroom. Plug-in lighting is generally not used in bathrooms due to the prevalence of moisture and condensation. Having hardwired items protects the fixtures and helps ensure that the wires will not be exposed to moisture.
Can I put a chandelier in the bathroom?
You can put a chandelier in the bathroom! Space in bathrooms can often be a premium, so smaller fixtures are recommended. Like any other light fixture in your bathroom, it is advisable to look for chandeliers that are rated for use in damp or wet locations. The style and design are up to your personal preference!
Browse our collection of chandeliers recommended for bathrooms here.
What kind of ceiling lights are good for bathrooms?
Ceiling lights are not just a good fit for bathroom spaces, they are recommended! The style and design is entirely up to personal preference, but it is highly recommended that any ceiling lights in your bathroom be damp or wet location rated. Showers, baths, and faucets produce moisture and condensation in the air, so having a ceiling light rated for use around water and moisture is essential.
Browse our collection of close-to-ceiling lights here. Remember to look for ones that are damp or wet location rated!
How do I install or change a bathroom light fixture?
Installing or changing out hardwired fixtures, such as bathroom lighting fixtures, can sometimes be a complicated affair. We generally do not recommend attempting to perform this on your own, unless you are an electrician, of course. To install or change a bathroom lighting fixture, the best course of action is to contact a local licensed electrician.
How do I clean bathroom light fixtures?
Cleaning your bathroom light fixtures is both simple and easy! When cleaning dust or fingerprints off your fixtures, it is best to carefully wipe them down using a microfiber cloth, or something soft so as not to scrape the finish. This is especially true of caring for chrome bathroom light fixtures. Certain finishes, such as black bathroom light fixtures, do not show smudges and fingerprints so easily.
After dusting, the next thing to look at is the glass shades. Carefully remove any glass shades, if possible, and use one of the many available glass cleaning solutions to thoroughly wipe down the glass. If you notice rust spots starting to appear on your fixtures, you can use vinegar or a rust cleaning solution along with a soft cloth or towel. We generally do not recommend using steel wool or anything that would harm or scratch the finish. If rust continues to form on regular basis, there's a chance the fixture may not be rated for bathroom use after all.
More Bathroom Lighting Ideas and Advice
Explore more questions about bathroom lighting with the links below, or browse our complete collection of bathroom lighting here.
Designing with Light – The Bathroom
Four Brilliant Ways to Use Recessed Lighting in Your Bathroom