Top Questions About Lamps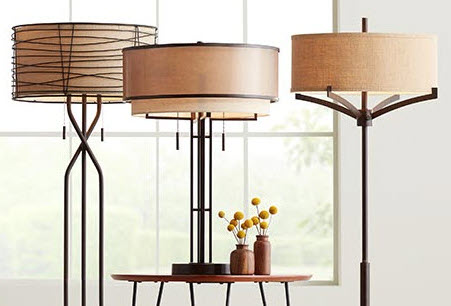 Here are some of the top questions Lamps Plus gets about all things lamps!
Can I use LED bulbs in my lamps?
Most lamps can absolutely use LED bulbs, as long as the bulb base and shape fit the lamp, and the wattage does note exceed the total wattage allowed for the lamp. However, with LED bulbs, going over that total wattage should not be an issue. Some lamps are manufactured specifically with LED bulbs in mind, meaning you should not try to use incandescent on those lamps. But most lamps that take incandescent bulbs can also take LED bulbs!
For more information on LED lighting, we have a handy article here.
Take a look at some of our most popular LED bulb options here.
Where can I buy lamps?
True to our name, Lamps Plus carries a wide variety of lamps in a multitude of styles and sizes. From table lamps to floor lamps to desk lamps, and more! Lamps Plus is the nation's largest specialty lighting retailer, and have been serving our customers with all their lighting needs since 1976. We are confident that you'll be able to find the right lamp for you at Lamps Plus.

What is a Tiffany-style lamp?
Tiffany and Tiffany-style lamps are an easily recognizable style of lighting, defined by art glass shades that resemble stained glass windows. These lamps display leaded glass mostly created through the copper foil method, where pieces of colored glass are soldered together to create unique designs.
The colorful shades are made out of leaded glass which, despite the name, is perfectly safe. A small amount of inert lead is injected into the glass when the glass is made, but remains in the glass and cannot be transferred via touch. Also, some people often report that the shades feel like plastic to the touch. This is partly due to how tightly connected the glass panes are, resulting in a dull, muffled sound. However, all Tiffany and Tiffany-style lamps do use glass. The color application and copper foil can sometimes result in a texture that most people are not used to. Another way to tell that the shades are actually glass is by judging the weight. As opposed to plastic, Tiffany shades are quite heavy.
For more information, we have a selection of articles about the styles and history of Tiffany lamps.
You can also browse our complete collection of Tiffany-style lights here.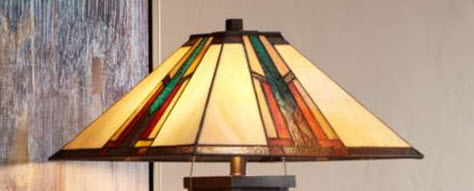 Why do the metal shades on desk lamps have holes on top?
If you own a metal desk lamp, you may have noticed these holes as well. Located on the top of the metal shade, these holes serve as a ventilation system. As many desk lamps use higher wattage bulbs, they can give off more heat than lower wattage fixtures. This can be mitigated with the use of LED bulbs. The holes on the shade allow heat to escape and prevent a build up, saving both you and the lamp from burns.
What are Himalayan salt lamps?
Himalayan salt lamps are lamps constructed from large pieces of salt crystal mined from salt mines in and around the Himalayan mountain range. The salt crystals have a soft pink or reddish color due to the mineral composition, and lights are then inserted into the salt crystal to create a warm glow.
Despite claims of positive health benefits, there is currently no evidence that Himalayan salt lamps having benefits other than looking great and bringing comforting, warm light to your home.
You can see our collection of Himalayan salt lamps here.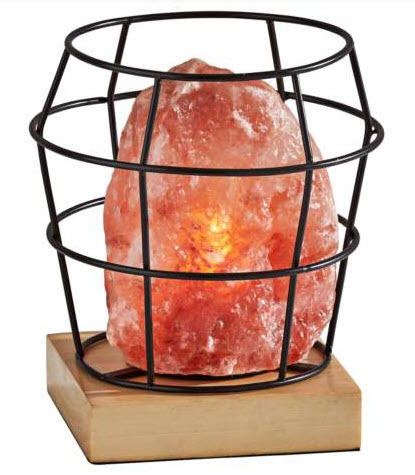 How come my dog sounds like it says "lamps" when it barks?
Sounds like your dog really likes lamps! What a good dog. Alright, this one doesn't get asked a lot, but it DID get asked, so we had to include it.
More Lamps Ideas and Advice
Explore more questions about lamps below, or browse our complete collections of table lamps, desk lamps, and floor lamps.
Everything You Need to Know About LED Lighting
Style Guide: Tiffany Lighting and Decor