Top 5 Tips For Organizing Your Kid's Room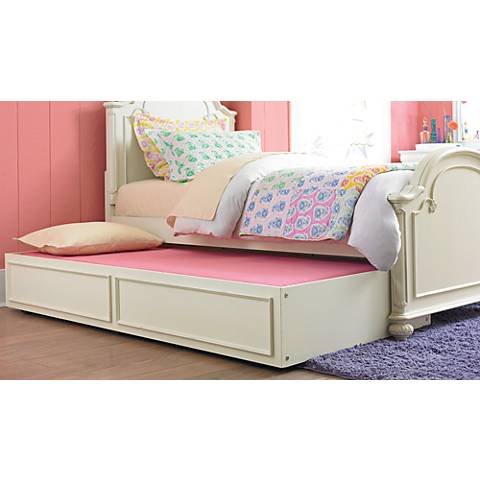 Playtime gets messy. But even playtime starts and ends with a clean room.
As adults, it's our job to help our little ones gets organized. We can do this by designating kid-friendly storage solutions and making the most of everyday furniture, such as beds and closets.
Here, our top five tips on how to organize your child's room:
1. Make the most of the closet.
Think beyond clothing and shoes. The closet is a practical storage space for toys, books, and board games — as long as they're within reach for your child.
Smaller items can be stored in lightweight, decorative baskets, such as canvas baskets, making it easy for kids to lift and move them around.
If the closet doesn't come equipped with shelves and storage areas, buy a new one. Purchase an entire closet system for a quick and easy way to organize your kid's rooms.
While organizing the closet, don't forget to decorate. Even the closet can benefit from new paint or bright and cheery curtains instead of doors.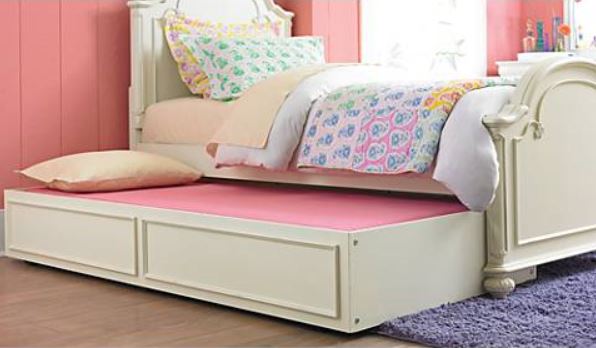 2. Embrace a trundle bed.
Using a trundle bed in your child's room is a brilliant choice for several reasons.  It can provide the room with not only extra sleeping arrangements, but also more storage space.
The extra bed is great for siblings or guests, while the additional drawers can be used to store craft supplies, such as crayons, markers, paper, and smaller toys. Add a stylish swing-arm wall light on either side of the bed for lighting. These are easy to install and stay out of the way when roughhousing starts.
3. Go with classic shelves.
If buying a new bed or the DIY challenge of installing a closet is not on your list, why not update the room with storage bookcases or shelves? They add personality to the room and help keep it clutter-free.
4. Purchase a wall system.
If the closet is full and you're in need of more space, the solution may be a wall system.  Pick one that suits the storage space you need and fits the size of the room.
Consider the long-term and go with a white wall system. The nice thing about using a simple white application is that it can grow with your child into middle school and high school.
And when they actually fly out of the nest, you can repurpose it for yourself in the form of a home office or craft space. Wall mounting lights are a great accent for these types of systems. The lights stay on the wall and off the floor or table surface, where they are more likely to be knocked over.
5. Invest in portable storage.
Whether it's a toy chest or clutter bin, portable storage is a classic way to organize a kid's room.  When you're done using them for your child, you can keep them anywhere around the house, from the bedroom to the basement.
A clutter-free room gives children the space to use their imaginations — until it's time to clean up again.
More Furniture Ideas and Advice
5 Tips for Buying an Accent Chair
5 Tips for Buying an Office Chair